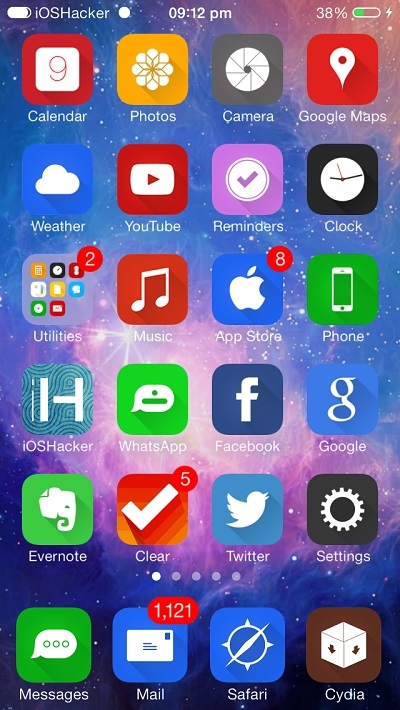 Winterboard is certainly among the main reasons why iOS users jailbreak their devices. With Winterboard fully compatible with iOS 7 you can simply download and apply themes on your device in just a few taps. We have featured several themes that allow users to change the look of their homescreen by replacing the stock icons with better looking alternatives.
If you like flat icons then you will appreciate this Winterboard theme. The i7cons Pro is one of the best flat icon themes we have seen until now. If features icons with Solstice like shadows, which give the homescreen an attractive look. i7cons Pro has a large number of custom made icons that cover a wide range of third party applications. The theme has icons for almost all popular apps.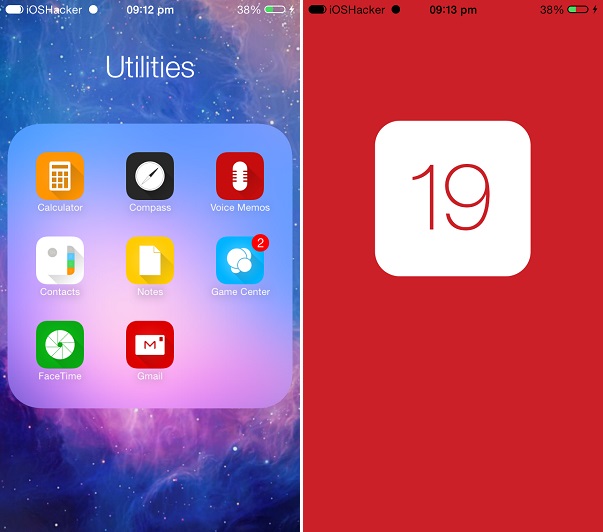 While i7cons Pro changes the look of icons like any other theme it also has some additional features that includes a new look for status bar's battery and signal indicators. It replaces the indicators for both cellular and WiFi connections. If you don't like them you can always deselect them from Winterboard, which is very convenient. It even changes the glyphs for many Control Center options.
i7cons Pro includes an optional splash screen for the stock calendar app. I personally like it a lot and wish that developer would add splash screens for other apps as well in the upcoming updates.
You can download i7cons Pro theme for Winterboard from Cydia. It is available for free under the BigBoss repo.