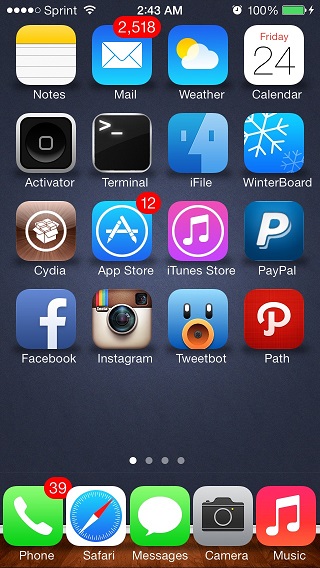 A new tweak for iOS 7 powered jailbroken devices has been released in Cydia that allows users to add shadows as well as change other aspects of homescreen icons. That's not the only function of the IconOmatic tweak as it brings several other appearance related options as well for jailbreak users.
With IconOmatic tweak installed users can add overlay to their icons, add shadows and adjust radius of its corners, change shadow radius, add opacity and make other enhancements.
IconOmatic fully supports WinterBoard and features compatibility for several WinterBoard themes. Tweak's settings page offers a complete list of all currently supported themes. In addition to all this IconOmatic even has options to remove the blur behind iOS 7's homescreen dock and labels.
IconOmatic has an upcoming pro version that will let users have dynamic shadows (available free for 10 days), add icon masks, get ability to shrink icons, change their labels and more.
You can get this tweak on your device for free from Cydia where it is available under the ModMyi repo.