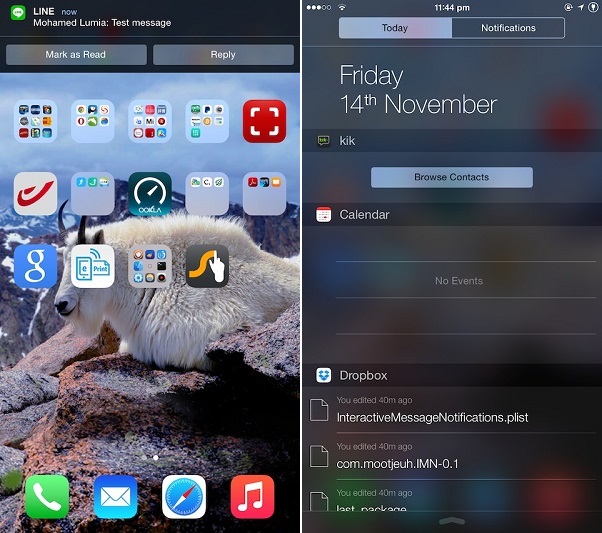 iOS 8 brought the long-awaited quick reply feature, which allows users to instantly reply to a message right from the notification banner. While the feature is great it is still limited to the stock Messages app. If you would like to get the very same quick reply functionality for third-party messaging applications like Kik, Facebook Messenger or LINE then a new tweak called IMN for iOS 8 can help. The best thing about IMN is that it implements iOS 8's native quick reply functionality to different apps instead of adding a new one.
Another cool feature of IMN for iOS 8 is that it allows users to add an interactive widget to the notification center that can be used to quickly send a message from anywhere. This can be done for all three apps that are supported at this time.
If you want the Quick Reply feature for WhatsApp then you would have to install a separate package from Cydia called WhatsApp for IMN. Please note that this package according to its developer is still in experimental stages and is available for free.
You can download IMN for iOS 8 tweak for your jailbroken device from Cydia's BigBoss repo. It is available for $1.99 and requires iOS 8 to run.