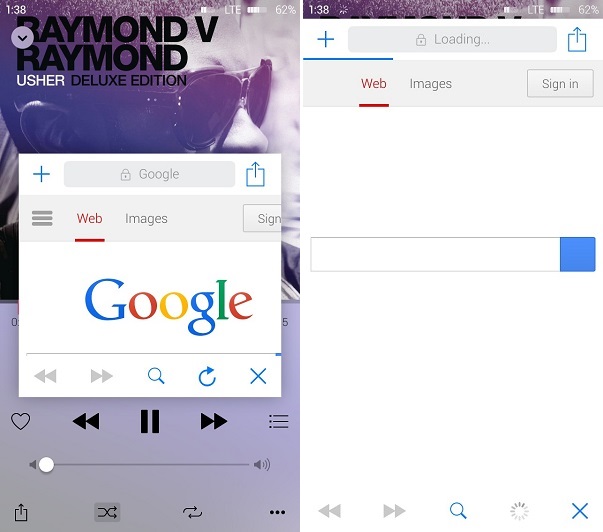 Are you tired of opening Safari again and again when you come across a web link, want to open a website or perform a quick Google search? If yes, then the new Indago tweak can make your life easier. It adds floating and widget based web browser to your device. This web browser can be used within any app or part of iOS. Once installed and enabled you can open any website in Indago without leaving existing part of iOS that you are using. Normally, you are taken out of the app you are using and taken to Safari, not with Indago.
Indago tweak offers all basic browsing features that are available within Safari including next/back buttons, swipe based navigation, ability for users to share URLs, perform a quick search, resize Indago widget with pinch to zoom gesture and more. To access the widget based web browser or search bar you can perform an Activator action. If you are worried about speed then don't, Indago is based on iOS 8's WebKit API, which means it offers same speeds as Safari or Chrome browsers as they are based on the same technology.
The tweak also adds a search bar that allows users to perform quick searches. You can configure the search bar to either open search results page in Safari browser or Indago's own floating web browser. Users can also pin the search bar to the homescreen and perform searches on the fly.
Indago offers several configuration options that also includes a dark mode and option for users to dismiss the floating browser and search bar by pressing the home button.
You can download Indago tweak from Cydia for $1.99. It works with all devices running iOS 8.
Disclosure: iOSHacker may receive a commission if you purchase products through our affiliate links. For more visit our privacy policy page.