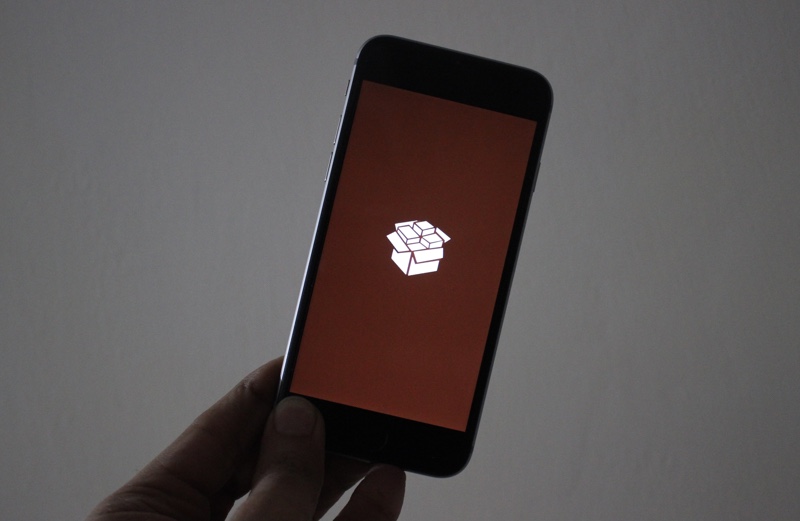 If you have jailbroken iOS 12.4 on your iPhone or iPad, then now is the time to head over to Cydia or Sileo and install some awesome jailbreak tweaks on your device. The very first thing every new jailbreak's user has to deal with is whether his or her favorite tweak is compatible with the newly jailbroken iOS version.
So if you are in the same boat and are wondering whether the tweak you were using on an earlier iOS version will work with iOS 12.4 jailbreak, then you have came to the right place. In this list based article we have featured all the iOS 12.4 compatible tweaks that you can download now. These iOS 12 tweaks have been confirmed to be working with iOS 12.4 by the jailbreak community members, who have compiled this list and shared it with everyone on the spreadsheet here.
If you are familiar with another tweak that works on iOS 12.4 jailbreak but is not listed here, then do let us know in the comments section below. Also tell if us if any of the tweaks mentioned in this iOS 12.4 compatibility list don't work as intended so we can update the list accordingly.
So what are you waiting for, fire up Cydia on your iOS device and start downloading some of the greatest iOS 12.4 compatible tweaks from the list below.
iOS 12.4 Jailbreak's Tweak Compatibility List
4GwantLTEA-font
AnimationsBeFast
Aperturize
App Admin
Apple File Conduit 2
AppStore++
AskBeforeCalling Too 12
AutoBrightnessToggle
AutoLockToggle
AutoShiftFix
AutoTouch
AwesomePageDots
Axon
BackupAZ3
BadgeCleaner2
BarScape
Battery Life
Bazzi
BetterCCXI
BetterReachability
BetterSettings
BetterShutDown
BetterTextSelection
BlankIcons
Bolders
Bounce It!
BTRenamer
Bubbles
ByeBreadCrumbs
CallDismiss
CallDismiss12
CallRecorder X+
Cappd
Cercube 5
ChatLock
Clean Home Screen
ClearDock
ColorMeBadge
ColorMyBattery
CopyLog
Cthulu
Cuboid
Dark KeyBoard
DarkMessages (iOS 10)
DarkSounds
Date in Status Bar
DockXI
DontKillMyMusic
Dots
Double Cut
Dragger
DragSpring
Ebullience
Fabric
FDots
FingerTouchReachabilityFix
FiveIconDock
FiveIconDockXI
Flame
FlashyHUD
FlatSafariURL
Flex 3 Beta
Floating Dock Plus
Fugap
Glasklark
gof2aniV2
Grider
HapticKeys
HideBarX
HideKBSettings (iOS 11 – 12)
Hyperion
Iconator2
Instagram++
Installer
iPadStatusBar
iThemer
iWidgets
JellyFish
KillBackgroundXS
KITTLoader
Lace 2
LendMyPhone 2
LetMeBlack
Liberty Lite
LocationFaker
LocationService
LockScreenBugFix
LowPowerDND
MagmaPro
Melior
Mikoto
Modulus
nControl
NeonBoard
Network Manager
NewTerm 2
NextUp 2
NiceNotes
NoCCBar
Notifica
Notify Wifi X
NPShareSheet
OpenNotifier2
Working
OpenSSH
OTADisabler
Pagebar
PerfectTimeXS
PhotoManger 12
PokeGO LS Gif
PowerSelector (iOS 11 – 12)
PrimalFolder
Rainbow
ReachIt
Relocate
RePower XII
Reprovision
Rocketbootstrap
RoundDock
SafeShutdown
Saw
Scribble
ShortcutEnabler
ShortLook
ShutterSoundSwitch
SimplePasscodeButtons
Slyd
SmartBatteryCasePercentage
SmartLPM
SnoozeX
Sonus12
Spectrogram
SpinThatRecord
SpringPlus11
SwitchService
System Info
TapTapFlip
TapticKeys
TetherMe
TextEmojis
TinyBanners
Tweak Count 2
Twttr
Viola and Bubble Gum
VolumeSongSkipper
WhoNeedsDock
Wifi Passwords
Wraith
Xen HTML
Zebra
Zenith