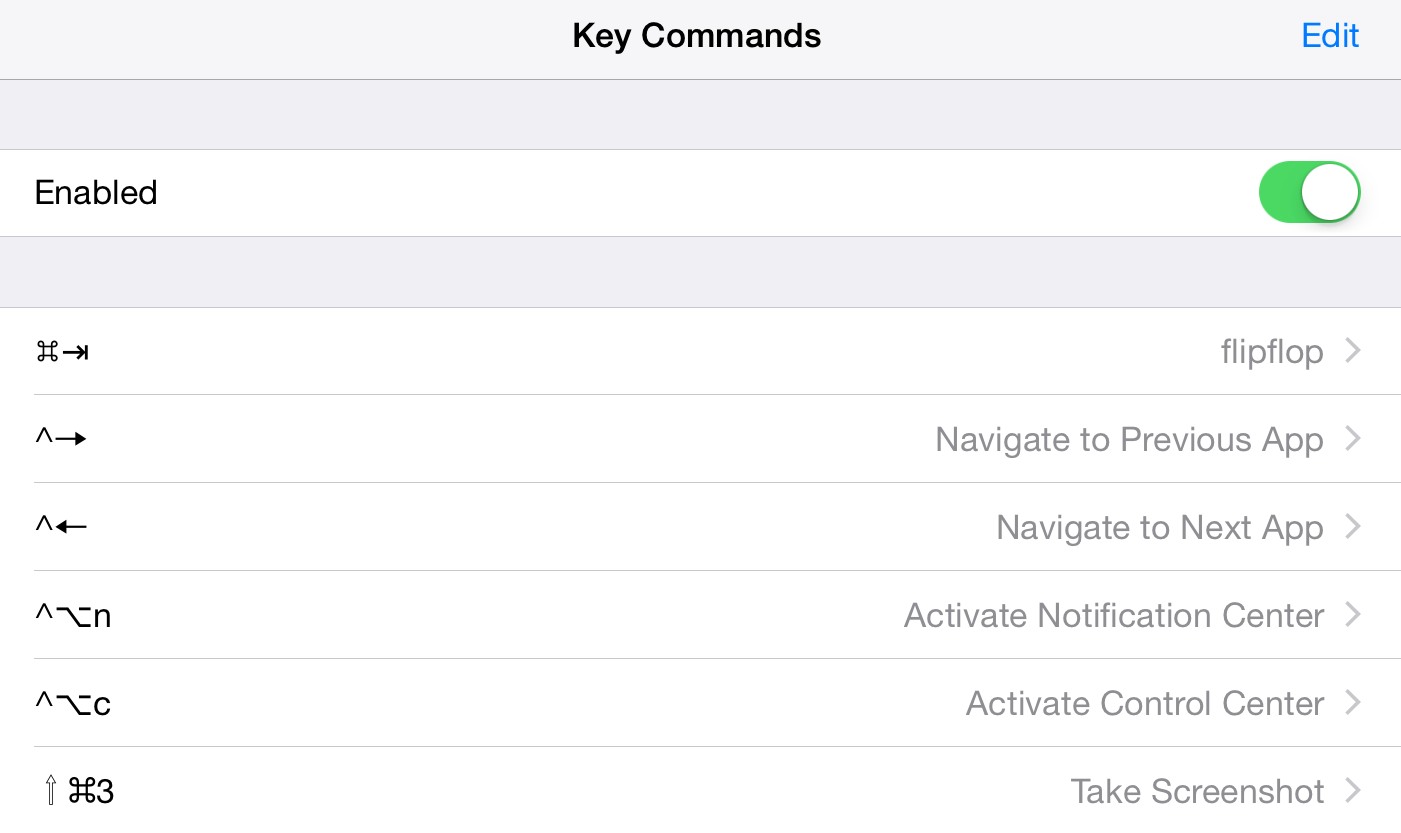 People who use physical keyboards with their iPhones or iPads really miss having desktop-like shortcuts that could allow them to perform different functions with ease. If you have been looking for a way to have key combination shortcuts on your iOS device then look no further and get the new KeyCommands tweak from Cydia. This cleverly designed tweak takes advantage of Activator to enable users to create shortcuts that perform different tasks on their mobile device. For example, you can create key shortcuts using ⌘+⇧+3 for taking a screenshot, jumping to previous/next app or activate Notification Center. Similarly you can use ⌘+⇥ for another purpose.
How this tweak works is pretty simple, from its preferences you can select the keyboard buttons you want to include in your custom shortcut and then assign an Activator action to them. After doing this whenever you will press the keyboard buttons with that combination, the Activator action will be invoked and your desired task will be performed.
There's no limit to what you can achieve with KeyCommands tweak and if you properly use it, your life can become much easier. While you can use any key on the keyboard there are a few combinations that won't work due to limitations in iOS. More on this can be found on tweak's Cydia description.
KeyCommands tweak is available in Cydia for $1.99. It is a super useful tweak and for someone who uses an external Bluetooth keyboard on his or her iPhone, iPad or iPod touch it is definitely worth that price tag.