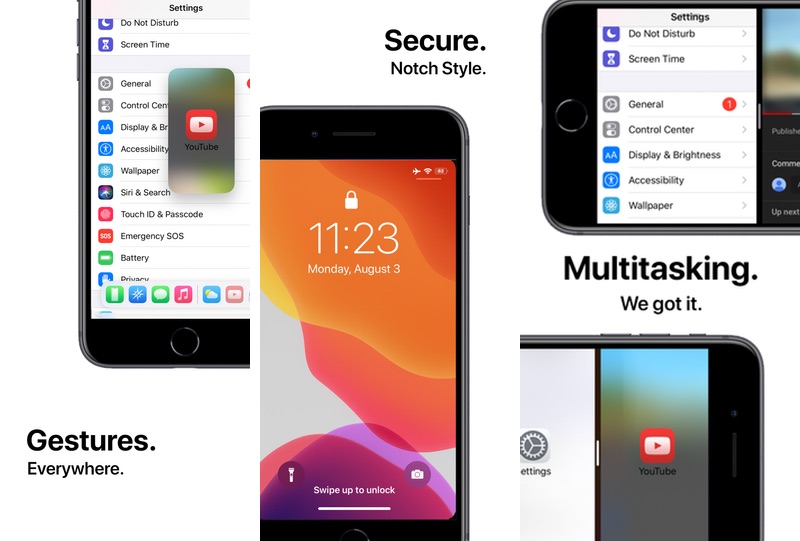 If you are interested in adding iPhone 12's missing features and UI elements to your older iPhone, then Little12 tweak has got you covered.
Apple's newer iPhones such as iPhone 12 and those released after iPhone X have features that are not necessarily available on older Home Button devices like the iPhone 8 Plus or even iPhone SE.
With Little12 tweak you can add iPhone 12 like features to your home button iPhone and bring significant user-experience changes to your device. After installing the tweak your iPhone will not only function like an iPhone X or later but it will look the part as well.
After installing Little12 tweak on your jailbroken iPhone you can enjoy features like iPhone X or later's home and multitasking gestures on iOS 14. This means you will be able to exit any app by swiping up and access App Switcher by swiping up and holding your finger in place.
You can even switch between various running apps by sliding your finger left or right on the home bar added by this tweak.
Users also get iPhone X and iPad status bar style on their device, an interactive home bar, battery percentage in battery indicator, iPhone X keyboard, lock screen shortcuts, rounded corners, rounded dock and switcher elements as well as Face ID padlock for Touch ID.
List does not stop there as LittleX also brings iPhone X device spoofing, ability to hide status bar in Control Center, ability to reduce home screen icon rows, iPad dock and multitasking and iPhone 11's Camera UI on older devices.
You can download the Little12 tweak for jailbroken devices from the Packix repo where it is available as a free download. The device is compatible with all devices running iOS 14 or later.
More iOS 14 Jailbreak tweaks: