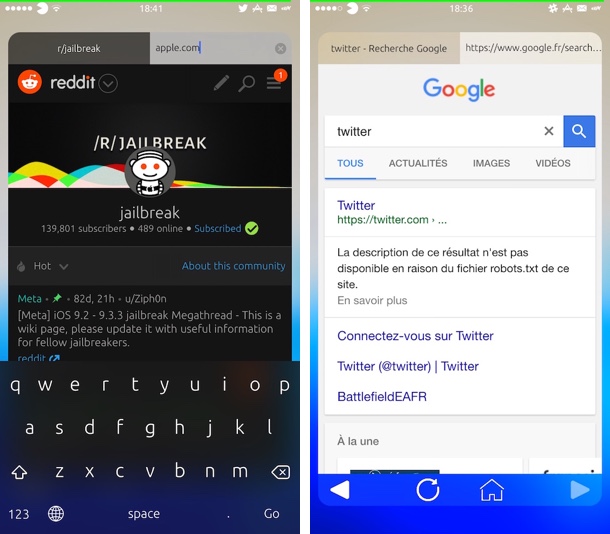 If you have ever wanted to quickly open a website or perform a quick Google search right from the lockscreen, then we have got the perfect Cydia tweak for you. The new CydiaBrowser tweak adds a full web browser right on the lockscreen. Using the web browser you can open any web page of your choice. As LockBrowser does not need the device to be unlocked, it is also great for instances when you have to share your iPhone with a friend who wants to check something on the Internet.
To access the LockBrowser you can simply swipe left on the lockscreen. The tweak offers all standard web browsing controls including back and forward buttons, a homepage button and a refresh button. These are all the controls that are available to the user, and that is a good thing since having more controls will only complicate things, and if you are looking for a full-fledge browser, then you can always unlock your device and open Safari.
Perhaps the best thing about LockBrowser's address bar is that it allows you to open a website or perform a quick Google search from the same place, just like Safari's bar. To search simply type in your query without entering a web extension such as .com and LockBrowser will search that term for you on Google. The tweak also has a light and dark mode, so you can switch between them whenever you like.
LockBrowser tweak is available in Cydia for $0.99. It supports iOS 7 up to iOS 9. While it works on all devices, iPad users can only use it when their device is in landscape mode.