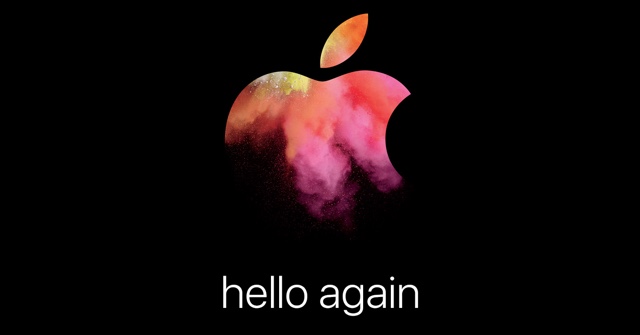 Apple is hosting its 'hello again' media event today. The event is going to focus on company's Mac lineup, with all models especially the Macbook Pro expected to get a major redesign and spec upgrade. While not much about what's going to change in other models is known at this point in time, we know the new MacBook Pro is going to feature a Magic Toolbar (touch strip), Macbook like Butterfly mechanism based keyboard, Touch ID and possibly a thinner design. While we don't know for sure it is also possible that we might see new models of iPad and iPod touch today.
If you are like any other Apple fan who wants to see the event live as it unfolds, we have got a great news for you. As always Apple is livestreaming the event, meaning you can watch it live from the comfort of your couch. The event will kickoff at 10AM PDT. For your convenience we have converted the time to the local times of major cities of the world below.
London 6 PM
New York 1 PM
Sydney 3 AM (Friday)
Beijing 1 AM (Friday)
Islamabad 10 PM
Istanbul 8 PM
Dubai 9 PM
Mumbai 10:30 PM
Tokyo 2 AM (Friday)
Rio De Janeiro 2 PM
Ottawa 1 PM
While most devices are supported there are certain requirements that you need to fulfill in order to be able to livestream the event. According to Apple you need to have HLS technology for the livestream to work. HLS works on an iPhone, iPad or iPod touch running Safari on iOS 7.0 or later. On Macs OS X 10.8.5 or later is required with Safari 6.0.5 or later installed. Windows users can also watch the Apple event live if they use the Microsoft Edge browser of Windows 10.
If you are going to watch the event on Apple TV, then you need at least Apple TV 2nd generation or above with software 6.2. Apple TV 4th generation users can also watch the event.
You can watch the Apple event livestream on this link.