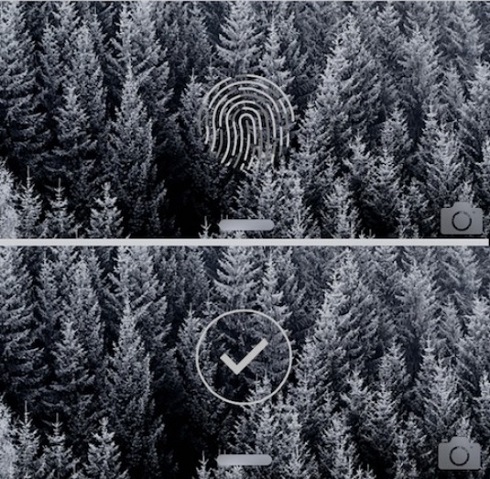 Those of you who have used Apple Pay in stores would know that when you are scanning your finger to authenticate a transaction, a cool animation appears on screen followed by a tick mark indicating your transaction has been approved. People liked the animation so much that it has now been added to the lockscreen thanks to a new Cydia tweak. The tweak is called LockGlyph and it is now available for download.
LockGlyph tweak adds the Apple Pay completed animation to the lockscreen. So whenever you scan your finger to unlock your iPhone or iPad the animation appears on the lockscreen before your device is unlocked. The animation is accompanied with a sound when the fingerprint scan is successful, which is same as the sound played when Apple Pay transaction is accepted.
Although the animation looks really nice it does delays the unlock for a few seconds than usual. If you can live with the delay then LockGlyph is a must have. We hope developers will come up with more animations for the Touch ID unlock, which would not only look better but will also be faster than this.
You can download LockGlyph tweak for free from Cydia's BigBoss repo. You will need a Touch ID enabled iPhone or iPad to be able to use this.