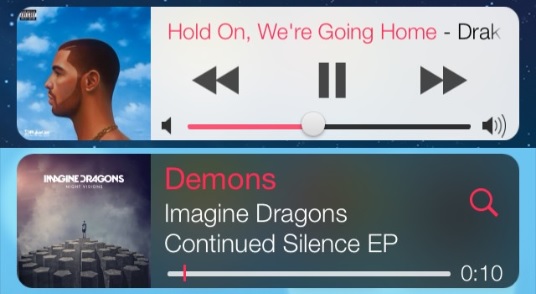 For those of you who are fans of having widgets on the homescreen the MiniPlayer tweak has always provided an unofficial solution of controlling music without launching the app. This tweak the experience of iTUnes 11 MiniPlayer to iOS. If you were a user of this tweak on iOS 6 then you will be pleased to know that MiniPlayer 3.0 has been released in Cydia and is now available for download.
The latest version of the MiniPlayer tweak not only brings support for iOS 7 and ARM64 powered devices that includes iPhone 5s but it also brings a redesign for the music player. The new design of course has been designed specifically for iOS 7.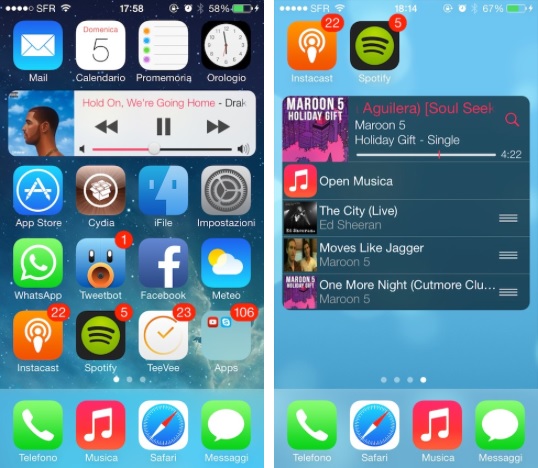 The update also brings speed optimizations, new animation, two new activator actions, control options and other big and small enhancements.
With MiniPlayer 3.0 tweak installed users can add songs to a list to play them next and manage it, search their music library and more. The homescreen widget this tweak adds can be moved around by the user. Users can also hide it with a simple swipe.
For those who already own MiniPlayer this update is free. For new users it costs $1.99. It supports iPhone, iPad and iPod touch.