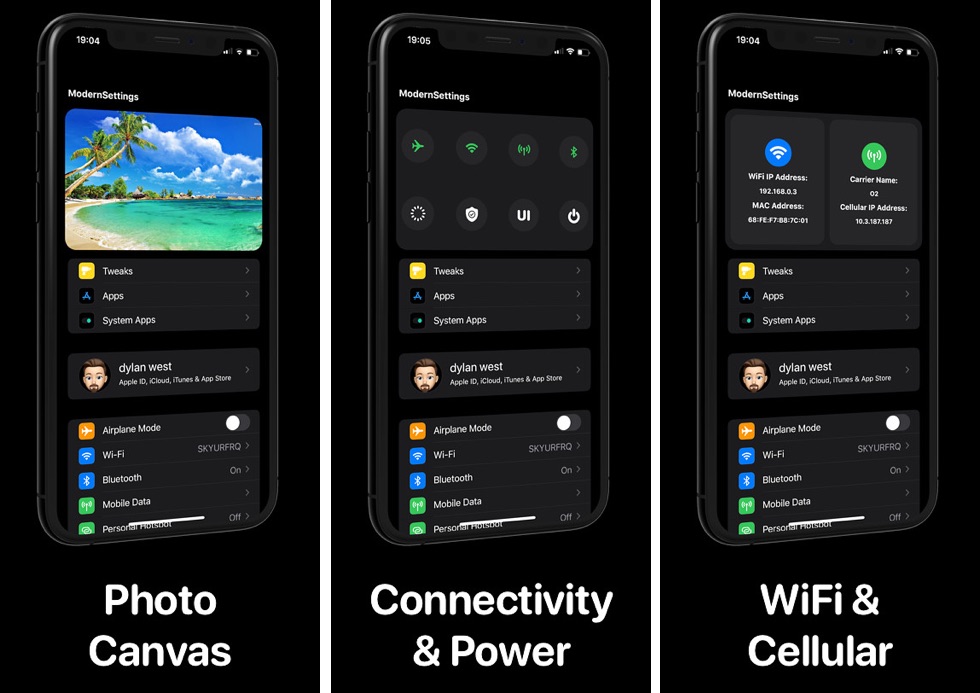 Think Settings app on your iPhone need an overhaul? Then try the new ModernSettings tweak on your jailbroken iPhone. This tweak makes Settings app more useful by adding modules on top of the main Settings page.
With ModernSettings you can add a bunch of useful modules right above the Settings page and reorder them just the way you like. You can move from one module to another by simple scrolling action.
So what kind of modules can you add with ModernSettings? Glad you asked. This tweak lets you add a Photo Canvas module, which lets users add a picture of their choice on the Settings app. You can also add a super useful connectivity and power module, which features quick access buttons to Wi-Fi, Bluetooth, Mobile data, Airplane mode, shutdown, respring and more.
The Wi-Fi and Cellular module gives you quick access to useful information related to your Wi-Fi, so you can see your device's IP address and MAC address right on the module. Similarly the Cellular module will show your carrier name and cellular IP address.
You also get Battery and Storage module that will show you how much battery and disk space is left on your device. This widget shows this information in nice looking visual charts that look good while serving a useful purpose.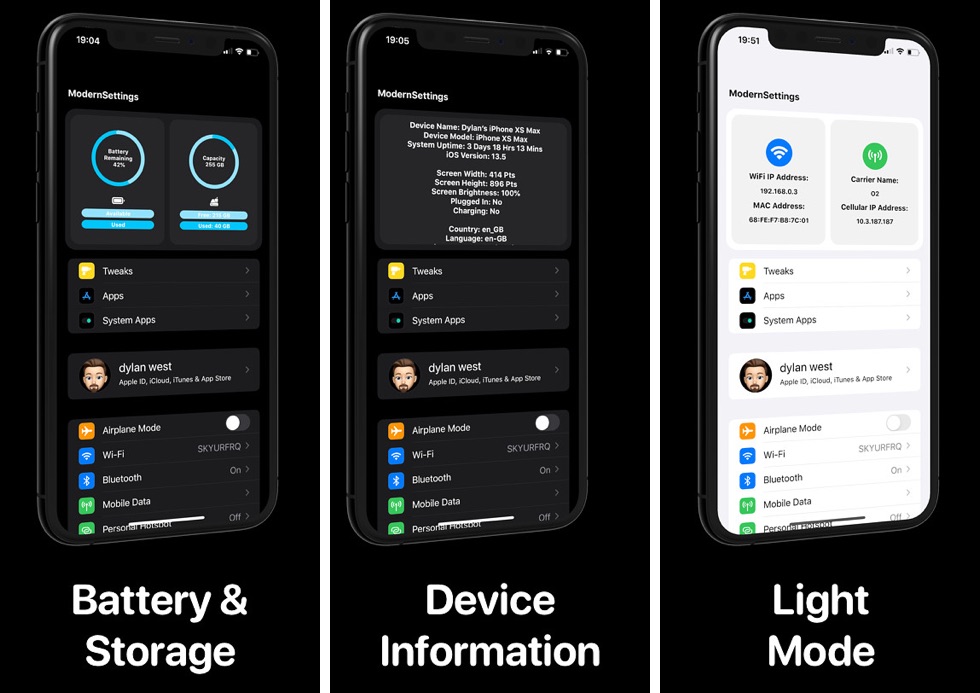 With the Device Information module you can see quick information about your device right on the Settings page. This includes information like the device's name, model, system uptime, current iOS version, screen information, brightness, plugged in and charging status and more.
The tweak also offers some Settings app customization options including the ability for users to customize the navigation bar, customize individual cells etc. The tweak also supports iOS's default light and dark modes.
You can download ModernSettings tweak from Cydia's Twickd repo. It is a paid tweak and costs $1.49. You can download ModernSettings on iOS 12 up to iOS 13.5.
More iOS 13 compatible tweaks to check out: