We recently told you about Music Enhancer and EqualizerEverywhere, which are tweaks focused on making music listening experience better on iOS. However it seems like Cydia developers have more in store for iOS Music listeners as Musiex tweak, which is yet another music related hack was released in the store for download today. Musiex is essentially a music shortcut system for jailbroken iOS devices that allows users to perform simple operations in a convenient way. The music controls are similar to Control Center's music controls however Musiex offers several extra features and a new look, which is quite appealing to say the least.
You can access Musiex controls by using an Activator gestures. Once initiated the controls appear on top of the screen like notification banners. At first you will see the album artwork, currently playing song's title and now playing slider. You can swipe right to show controls as shown in the image below. The tweak features controls for pause/play, next previous or rewind/forward in addition to dedicated controls for repeat and shuffle. Holding on album art takes you to the app that is playing the music.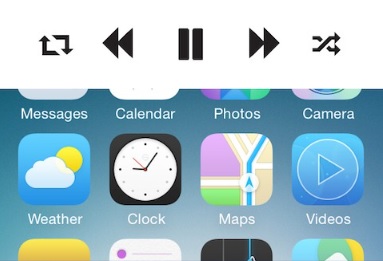 Musiex supports a wide range of third-party music apps in addition to the stock Music.app of iOS. It also offers customizability options, enabling users to select from dark and light modes. Users can also make a custom theme using the color sliders and choose colors of their choice.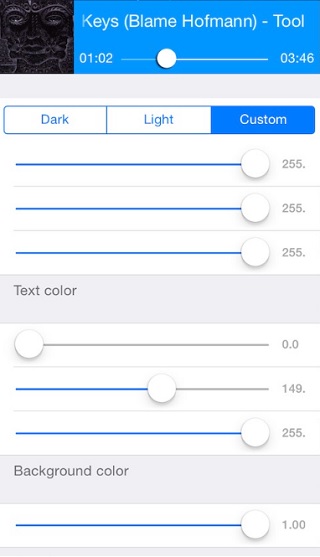 Musiex tweak only supports iPhone and iPod touch. You can download it from Cydia's BigBoss repo for $0.99.