A bunch of new tweaks for iOS 8 were released in Cydia today with full compatibility for newer iOS devices. These new hacks are all available for free and allow you to have more control over your iOS device. Today's round up of tweaks includes HideMe8, Instanote, MessengerReturn, NestedFolders (iOS 8), Slide2Kill8 Lite and VolumeNotifier. Read on to learn what they do and how you can get them on your iPhone, iPad or iPod touch.
HideMe8 Lite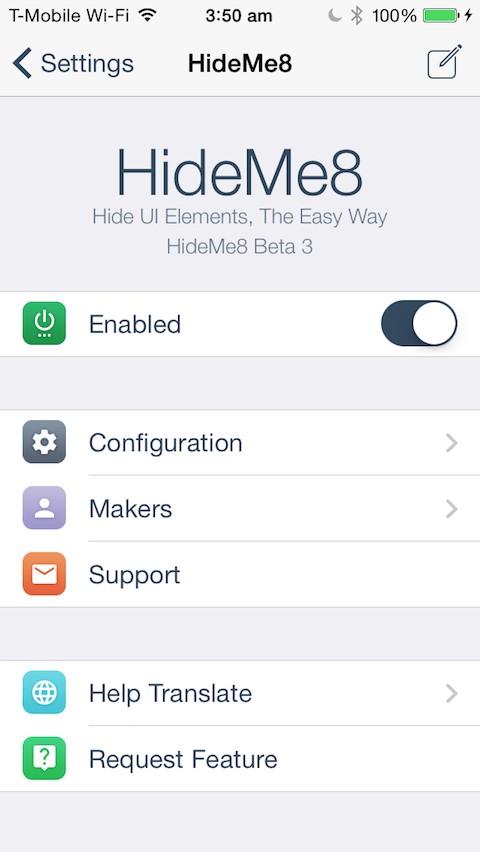 We recently told you about HideMe8 tweak that allows you to hide different items from several parts of your device including Control Center, SpringBoard, Status Bar, LockScreen and Notification Center. HideMe8 is a paid tweak however the new HideMe8 Lite also does the same thing but has limited features.You can download it for free and test out features before jumping to the premium edition that offers more functions. HideMe8 Lite is available in Cydia for free.
Instanote
Instanote tweak adds a new functionality to the popular Instagram app, allowing iOS users to add notes about other Instagram users while using the app. To add a note about another user you just have to tap on the user's profile picture. It is available in BigBoss repo for free and supports both iOS 7 and iOS 8. It works with Instagram 6.1.5, which is the latest version as of right now.
MessengerReturn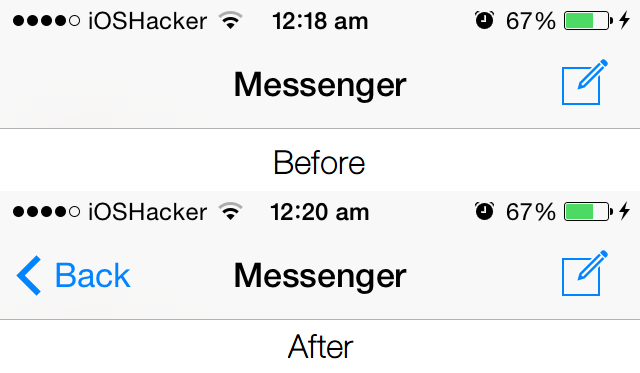 MessengerReturn tweak makes it easier for users to return to the main Facebook app from Facebook Messenger. It adds a 'Back' button to the Messenger app that you can tap to return to Facebook. Normally you have to either return to the homescreen and launch Facebook app again or use app switcher to make the return. It is available in Cydia for free.
Nested Folders (iOS 8)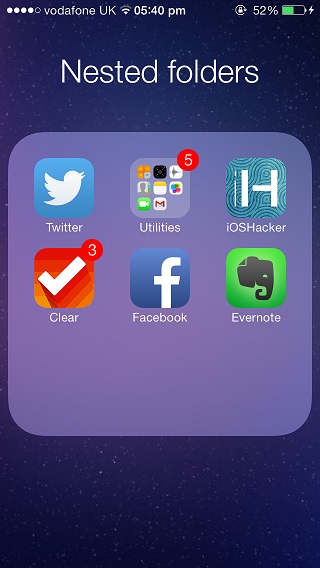 The name of this tweak is pretty much self explanatory. It enables users of iOS 8 to put a folder into another folder and that folder into another, creating a folder-ception on their device. It makes managing apps and folders a lot better. You can get it from Cydia for free.
Slide2Kill8 Lite
Slide2Kill8 Lite makes it possible for you to kill all running applications at once. After installation you have to enable the tweak from Settings. After which you can simply swipe down any app card to close all the apps from your device's app switcher. It is available in BigBoss repo for free.
VolumeNotifier
VolumeNotifier tweak adds a nice beep sound to the volume HUD. It rings a sound when you increase or decrease your device's volume using the volume buttons. The beep sounds don't ring when something is playing in the background. You can get it for free from BigBoss repo. It supports both iOS 8 and iOS 7.