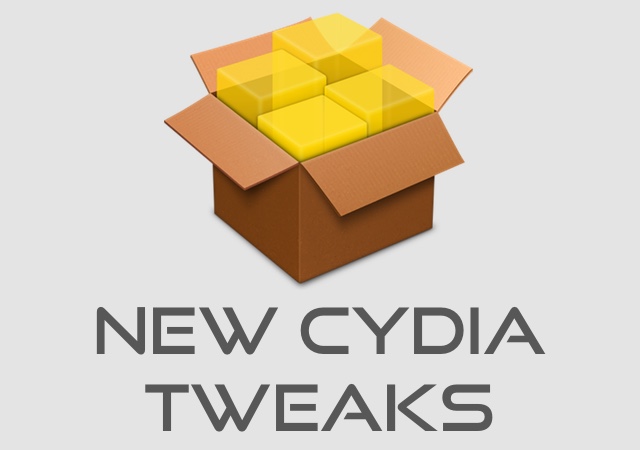 If your iPhone is already jailbroken on iOS 11 but you haven't checked out Cydia lately, then we have got some great new tweaks that will surely get you excited. With these hacks you can change the way your device's notifications look, change the look of system switches, alter keyboard behaviour and more. Read on to learn about Nine, SilentRecorder, TintIconLabel, FastDeleteKey and SilentRecorder and where you can download these Cydia tweaks.
Nine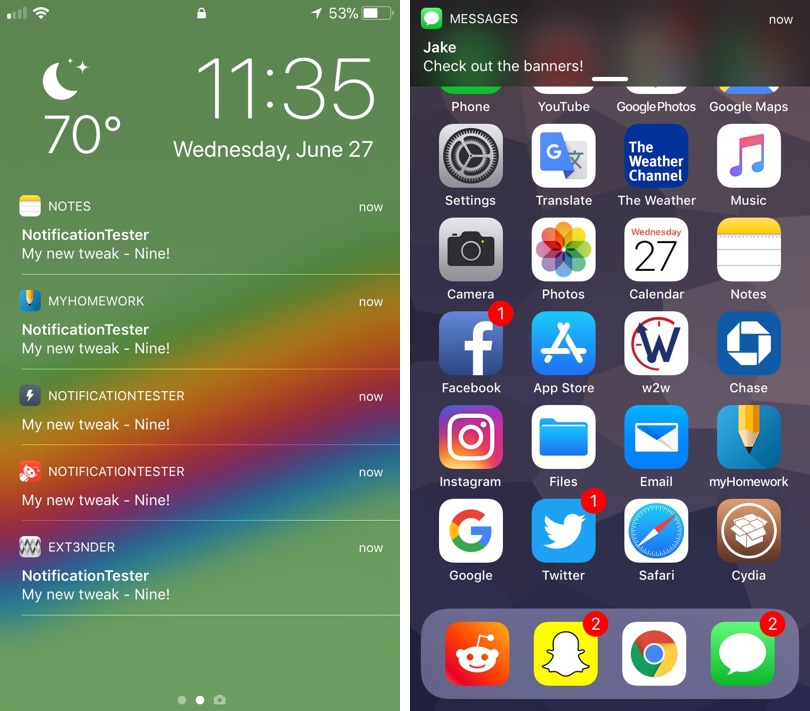 I personally miss the way Notifications (especially banners) looked back in the days of iOS 9. If you think the same, then you are going to love the Nine tweak from Cydia. It changes the look and feel of your device's notifications by giving them a much simpler and cleaner look. The tweak works its magic on both the lockscreen and Notification Center as well as on notification banners. You can configure the tweak from Settings app. Nine tweak is available in Cydia for free.
MySwitches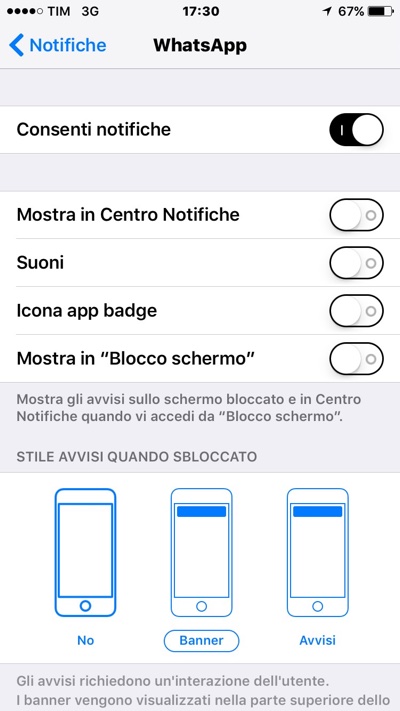 Want to replace the boring old green system switches with something more exciting? Then MySwitches tweak for iOS 11 is your answer. With this tweak you can make changes to the Settings switches and have the ability to not only change their 'On' color from green to whatever you want but also add a color boundary to it. MySwitches is available in Cydia for free and works with iOS 11 and iOS 10.
TintIconLabel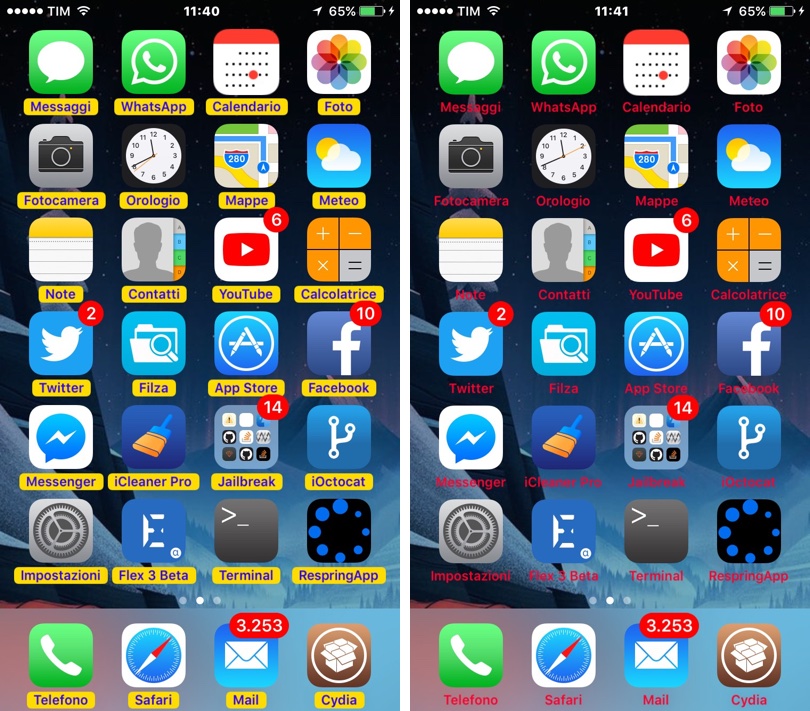 Icon labels are an important visual part of the homescreen. With TintIconLabel tweak you can change their appearance and significantly change the look of your device's homescreen. With TintIconLabel you can add a background to the icon text and also change its text color. The tweak is compatible with iOS 11 all the way down to iOS 8.
FastDeleteKey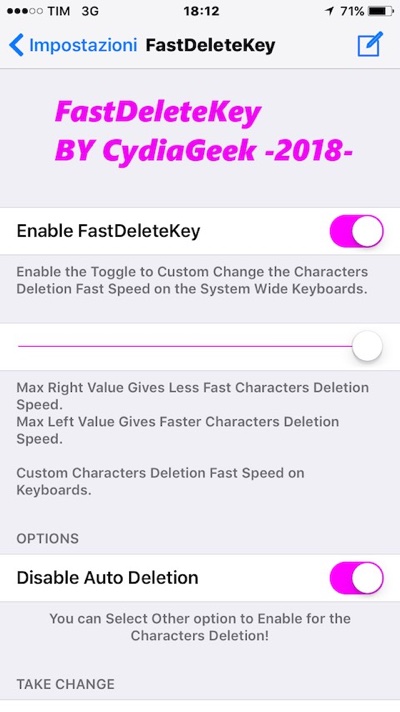 Think your iPhone deletes text too slowly when you hit the delete key on the keyboard? Then try the FastDeleteKey tweak. As its name suggests this tweak lets you change the deletion speed for the stock keyboard and makes the change system wide. In addition to letting you set a custom deletion speed the tweak also allows users to disable auto deletion that deletes whole words when you tap and hold the delete button. FastDeleteKey tweak is available in Cydia for free.
SilentRecorder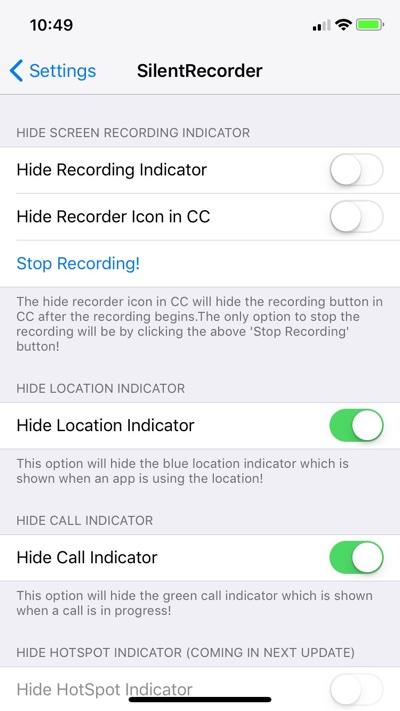 iOS's screen recording feature is great however it has one major drawback. It displays a big red recording indicator at top of the screen. With SilentRecorder tweak you can disable the ugly red indicator and silently record your iPhone's screen. The tweak fully supports iOS 11 and even disables the tiny red indicator on iPhone X. You can download the tweak from Cydia where it is available for free.