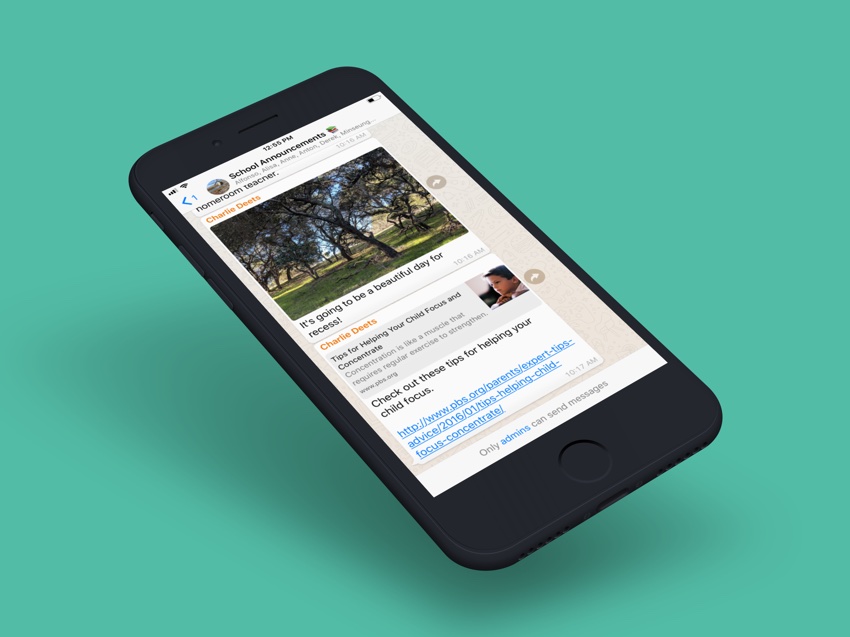 WhatsApp has launched a brand new feature that allows users to create groups where only group admin can send messages. WhatsApp's group feature is perhaps the app's most popular feature as it allows all members of a family, friends and colleagues to interact with each other at one place. However not all groups are meant for cross interaction, as some of them may work better if there was a one way conversation.
WhatsApp knows this and that's why it has launched the feature where only one member will be able to send messages that are receivable for all members of the group. WhatsApp notes that this kind of admin only groups are useful for instances like where teacher wants to communicate with their class and send messages regarding homework, reminders or tests. In such cases cross communication isn't always necessary and can actually be unwanted. This can also apply to other types of groups like groups belonging to a business, an organization and more.
You can create a WhatsApp group where only admins can send messages by following the simple steps below.
Open WhatsApp on your iPhone.
Go to the group you want to change to 'Only Admins'.
Tap on 'Group Info' and then on Group Settings.
Now tap on Send Messages and choose 'Only Admins'.
After performing the steps above, only admins of the group will be able to send messages. Other members will not get a text field and will get a text that reads "Only Admins can send messages".
You can create new group and choose to make it Admin Only or you can change any existing group to only have admin only communication.
Disclosure: iOSHacker may receive a commission if you purchase products through our affiliate links. For more visit our privacy policy page.