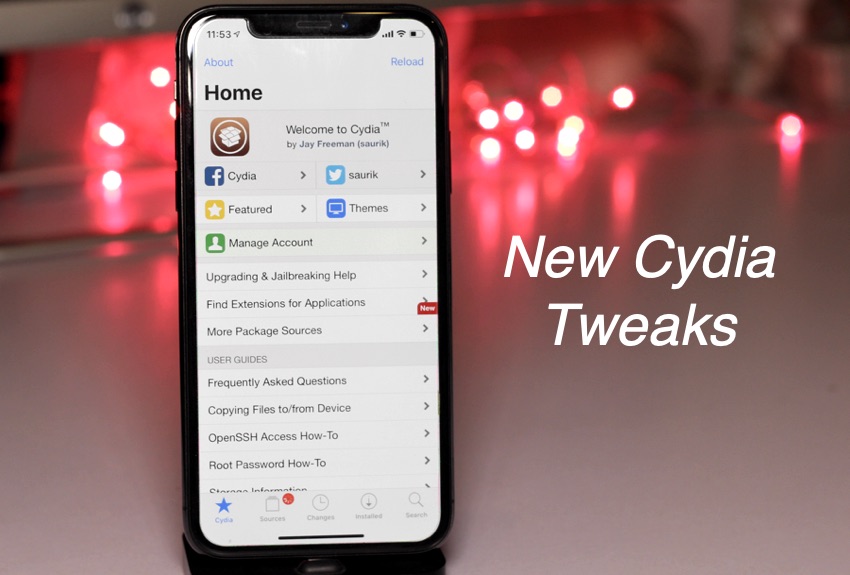 It has been a few weeks since our last New Cydia Tweaks roundup, and a lot has happened ever since. A large number of new iOS 13 jailbreak tweaks have been released in the jailbreak store, some of which even work with the newly released iOS 14 jailbreak.
In today roundup we have featured some of the best new releases that includes Safari Wallpaper, ArkromePro, Merriam, Velaris, FiveIconDock and KillBackground13. Read on to learn more about these Cydia tweaks and how you can download them on your jailbroken devices.
SafariWallpaper Tweak: Add A Background To Safari's Home Tab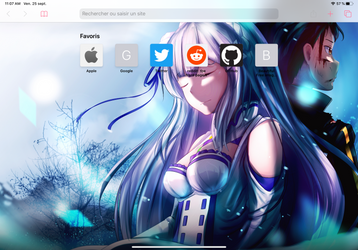 SafariWallpaper tweak for jailbroken iOS devices makes it possible for iPhone and iPad users to customize Safari's Home page. With this tweak users can add a nice background of their choice to Safari's home tab, which will remain there as the Safari Wallpaper. The tweak brings macOS Safari 14's new background functionality to iOS devices. You can download SafariWallpaper tweak from the Packix repo for free.
ArkromePro Tweak: Add Battery Percentage To Battery Icon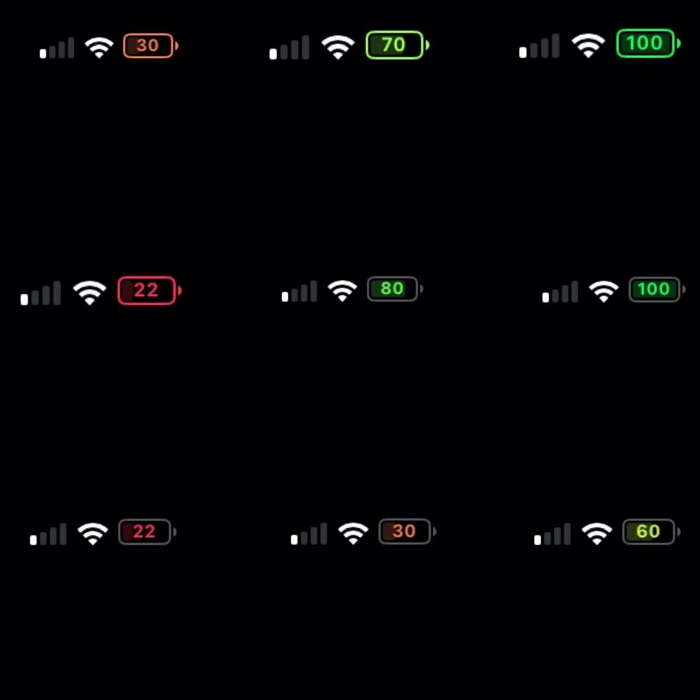 ArkromePro is a useful jailbreak tweak that makes it easier for users to know exactly how much battery is left on their device. It does that by displaying the battery percentage right inside the battery icon. The tweak offers several customization options that enable users to change the look of the battery icon and the percentage that shows inside it.
You can also set custom colors for charging and not charging, add battery animation, hide percentage using the Control Center icon and more. You can download the Arkrome Pro tweak from the Packix repo where it is available for $1.49.
Merriam Tweak: Customize Various Aspects Of Your Device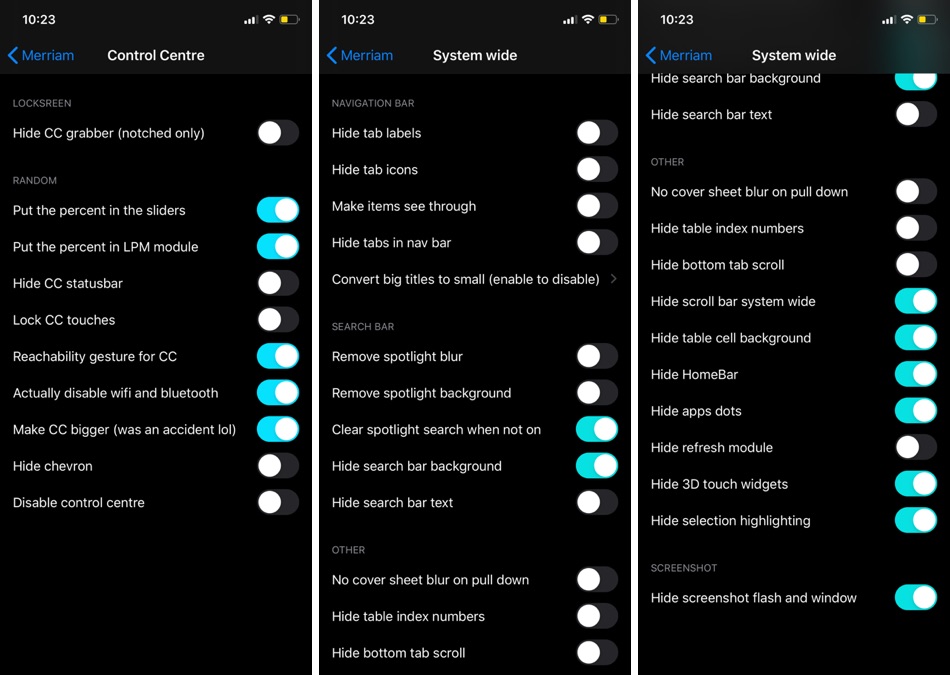 Merriam is a multi-purpose hack that lets you customize various aspects of your device. With this tweak you can hide or remove different items such as icon labels, home bar, app dots, search bar text and much more. Merriam is available for $0.98 through the Packix repo.
Velaris Tweak: Add Beautiful Weather And Events Right Above Home Screen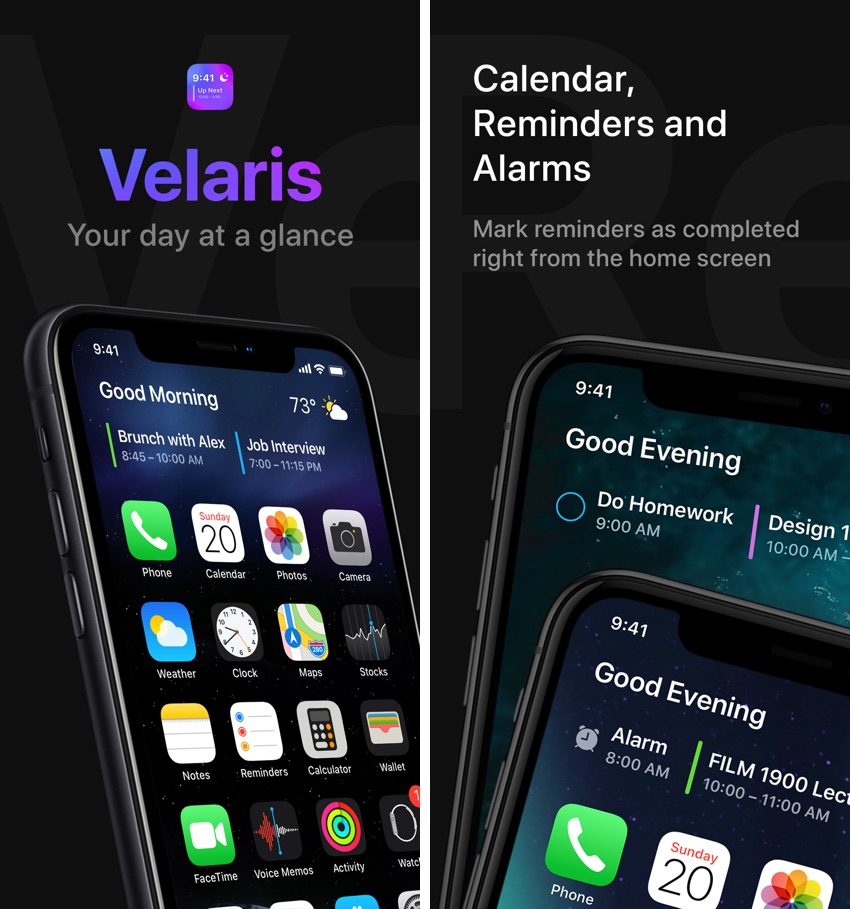 Velaris is a beautiful new tweak that enables users to add weather and calendar events on their device's home screen. Once this tweak is installed you will see your upcoming events, weather and a greeting right above your home screen icons.
As the tweak integrates with the stock Calendar app, it will also show you upcoming events, reminders, alarms and birthdays in a scrollable carousel. With Velaris you get a range of customization options including transitions that make using it more fun. You can download Velaris tweak from the Packix repo for $1.99.
FiveIconDock (iOS14) Tweak: Add Another Icon To The Dock

FiveIconDock (iOS 14) is an iOS 14 jailbreak tweak that allows users to add five icons on the iPhone icon dock. After installing this tweak you can simply move a fifth icon on your device's dock and get access more 1 more app at all times. You can download FiveIconDock (iOS14) for free through the Packix repo.
KillBackground13 (13 – 14) Tweak: Easily Kill All Running Apps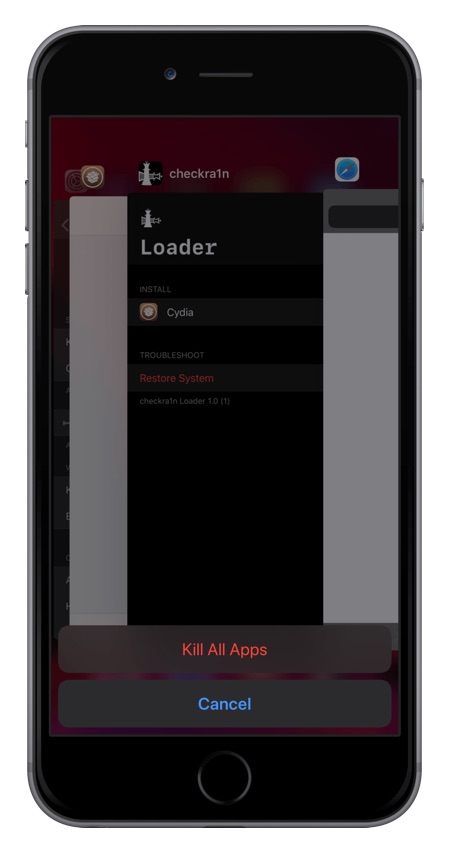 KillBackground13 (13 – 14) tweak allows users to kill all running apps on their iPhone. With this tweak you can access the App Switcher screen and swipe down on any app card to access the Kill All Apps option. By tapping on this button you can kill all of these apps.
The tweak has several options that give users more control over its functions. For example, you can choose whether you want to kill music or not, exclude certain apps from the kill all function and more. The tweak also adds a Kill All Apps button to the Control Center screen. You can download the KillBackground13 (13 – 14) tweak from Packix repo for $0.99. It works with iOS 13 and iOS 14.