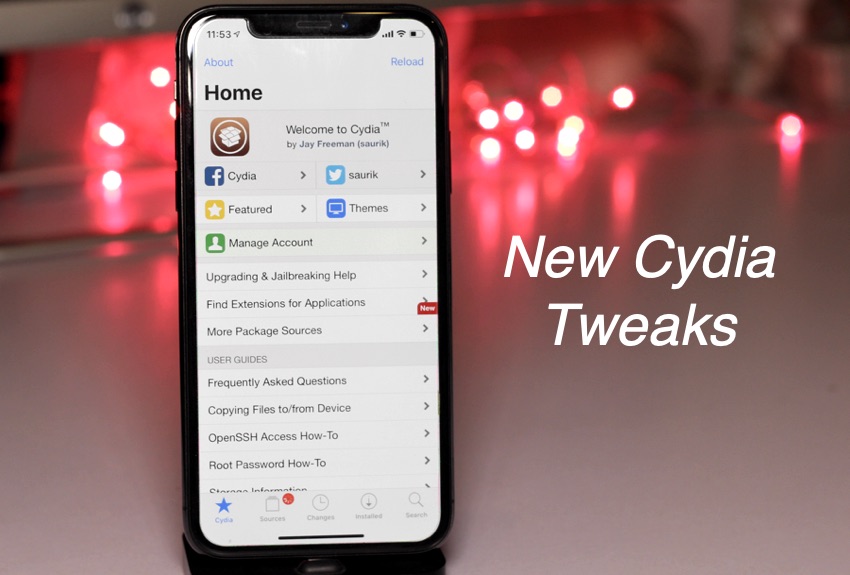 With last week's surprise release of iOS 12.4 jailbreak, many jailbreak fans got the chance to finally jailbreak their iPhone, iPad or iPod touch. What made this release extra special was the fact that it supported the latest available version of iOS, giving everyone an equal opportunity to jailbreak their devices.
If you are a new jailbreak user or have been jailbroken on iOS 12 for a while, then we have got the perfect new Cydia tweaks that you need to install on your iPhone or iPad. In this tweak roundup we have featured the new SwitchShades, ModernSwitcher, FlixRatings for Netflix, FastOpenApp and PHToggleOff. Read on to learn about what these hacks are capable of and how you can download them on your jailbroken devices.
SwitchShades: Changes App Switcher background color based on app's icon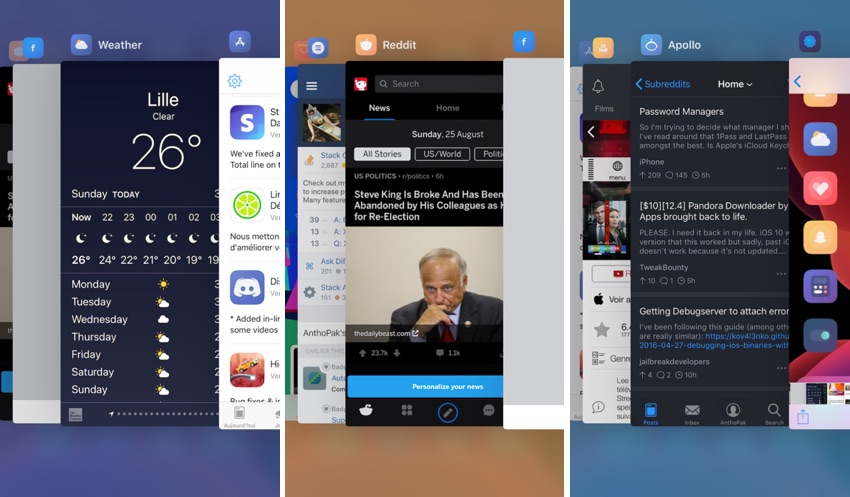 Think iOS app switcher is boring? Then try out the SwitchShades tweak for jailbroken devices. With this tweak you can add a new life to your iPhone's app switcher by making it change the background color based on currently active app's icon. The tweak makes the app switcher change the background color as you scroll through apps, creating a cool color transition.
The tweak also offers many customization options to the users including the ability to change transparency level, choose between background color inspired by the app icon or the app's snapshot etc.
The SwitchShades tweak for jailbroken devices is compatible with all devices running iOS 11 all the way up to iOS 12.4. It even works with all A12 powered devices. You can download this tweak from Cydia or Sileo for $1.25. It is available through the Packix repo.
ModernSwitcher: Improve the look of App Switcher screen
The ModernSwitcher tweak allows users to customize the look of their device's App Switcher screen. With this App Switcher hack you can add small but noticeable enhancement to your device's App Switcher and improve its look and feel. The tweak only changes two things on the iOS App Switcher that includes adding a larger app icon that covers part of the app card behind and a thinner font for the app's name. You can download the ModernSwitcher tweak from 'https://repo.mtac.app' repo where it is available for free.
FlixRatings for Netflix: Add enhanced ratings to Netflix app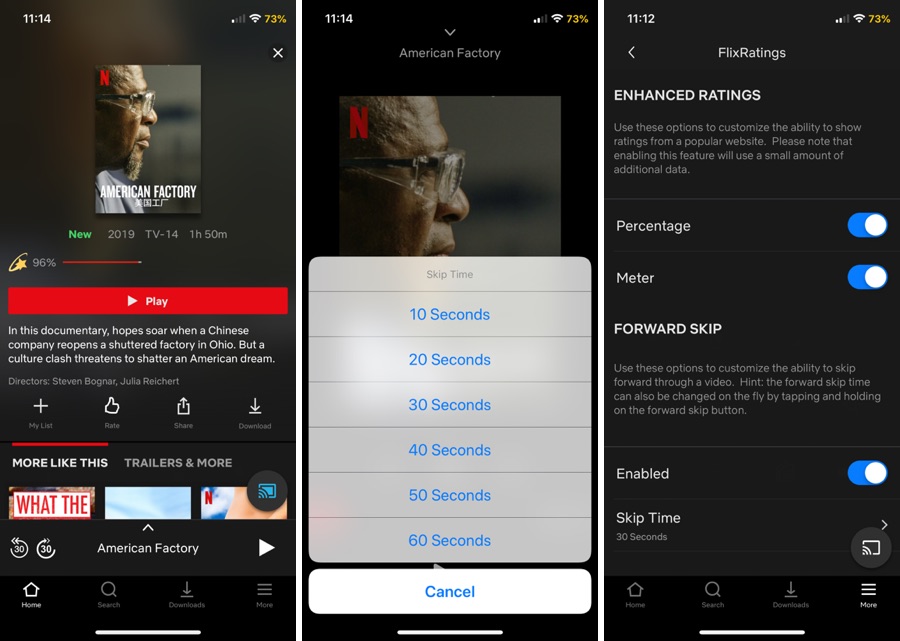 FlixRatings for Netflix brings enhanced ratings to the official Netflix app, allowing users to see if the movie or show they are about to watch is popular among users and critics. The tweak displays the enhanced rating right below the movie's title, which can also be tapped to see detailed ratings on the originating website. The tweak shows the percentage or meter along with the title's name along with an appropriate Emoji. You can learn more about how the tweak displays different Emoji on tweak's description page. FlipRatings for Netflix tweak is available in Cydia's Packix repo for $0.99.
FastOpenApp: Remove Animations To Make iPhone Faster
The FastOpenApp makes your iPhone seem faster by getting rid of 'unnecessary' transitions. When this tweak is installed your iPhone will not display app opening animation, App Switch loading animation, Control Center animation and more. Instead the device will instantly launch the app or other part of the operating system, giving the impression of a faster launch. FastOpenApp is a free tweak that can be downloaded from the BigBoss repo. It works with iOS 12.4 jailbreak and A12 devices.
PHToggleOff: Automatically turn off Wi-Fi and Bluetooth with Personal Hotspot
This tweak will automatically turn off the Wi-Fi and Bluetooth features of your iPhone as soon as you turn off Personal Hotspot feature from Settings. The tweak is tested to work on iOS 12.4 and is available for free through the BigBoss repo.
There you go folks, these are some of the new Cydia hacks that you should try on your jailbroken iOS 12 devices. Let us know your thoughts about these hacks in the comments section below.