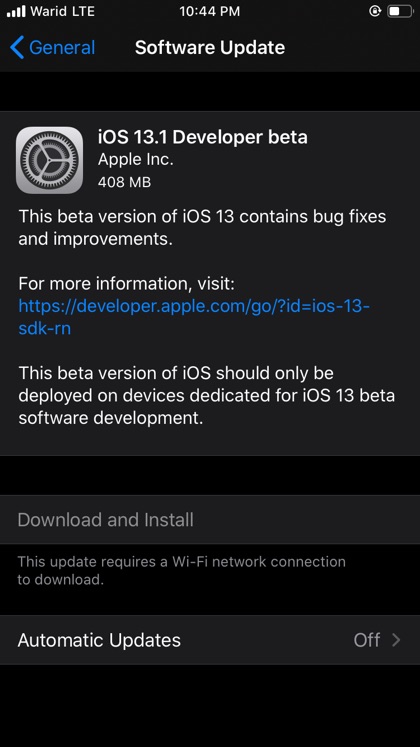 While everyone is excitedly waiting for the final public release of iOS 13.0, it looks like Apple has completed the beta testing for the upcoming operating system. Today Apple has unusually released first developer beta for iOS 13.1 and it is now available on devices that are running iOS 13.0 betas.
Users of iOS 13 compatible devices can now head over to Software Update section of the Settings app in order to download iOS 13.1 developer beta 1 on their devices.
The early release of iOS 13.1 developer beta does not mean iOS 13.0 is now redundant, as Apple will still be releasing iOS 13.0 right after its iPhone event. This particular release suggests Apple has now completed the testing process for iOS 13 and wants to move on testing the next iOS version as soon as possible.
While all the major new features will be released alongside iOS 13.0, iOS 13.1 also brings some minor changes to iOS devices.
Here are some of the changes that have been discovered in iOS 13.1 developer beta.
Tweaked Dynamic wallpapers.
Automation tab is back in the Shortcuts app.
Apple Maps gets the Share ETA option back.
New Volume HUD now displays an icon for currently active audio device, such as the AirPods.
HomeKit icons from macOS are now included in iOS.