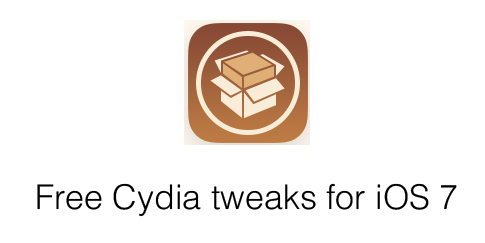 If you are a jailbreaker who loves to download and try free Cydia tweaks on iPhone or iPad then today is your lucky day. A bunch of new hacks have been released in the jailbreak store that add interesting features to iOS 7 without charging you any money. In today's round up of new and free Cydia tweaks we have featured AppSilence, All Mail Actions, Facebook Internal Settings, No Calculator Input Limit and Unlimited NC Notifications. Read on to know what these tweaks do. All of these tweaks except AppSilence have been released by Karen Tsai who goes by the name angleXwind.
AppSilence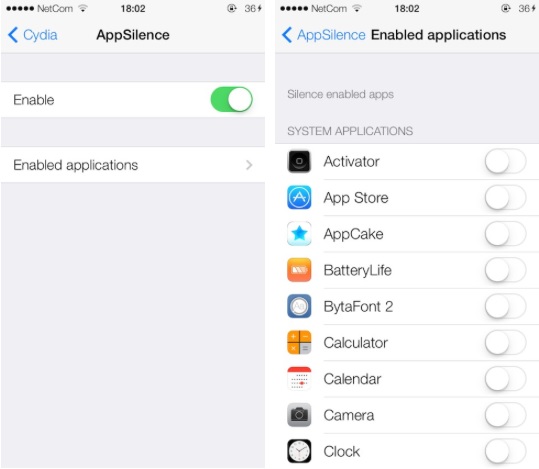 The AppSilence tweak makes it possible for iOS users to silence specific apps they don't want to get notifications from. You can install this tweak if you want to prevent one or more apps from sending notifications to you without fully turning the notifications off on your iPhone or iPad.
All Mail Actions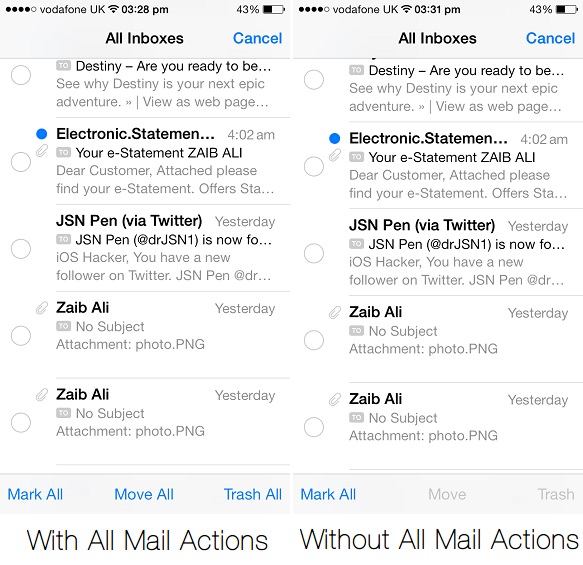 All Mail Action tweak makes the life of iOS mail app users easier by adding the 'Move All' and 'Trash All' features to the stock applications. By default the app only allows users to mark all emails as flagged or as read, however with this tweak you can move all of them to a folder or delete them in a few taps.
Facebook Internal Settings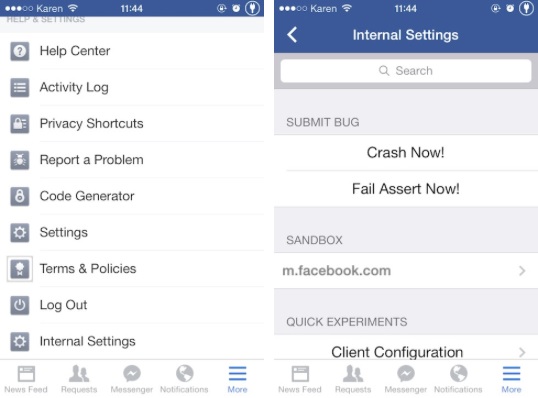 Want to access the internal settings for Facebook's official iOS app? If yes then install the 'Facebook Internal Settings' app from Cydia. It enables the high level features of the app that are not meant to be accessed by normal users.
No Calculator Input Limit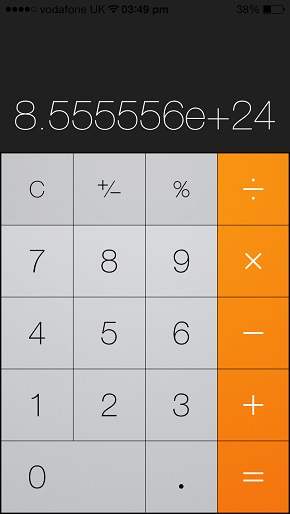 The stock Calculator app is great however it has a limit that prevents users from entering more than 9 numbers when they are using the app in the portrait mode. This limitation is extended to 16 characters when you are in scientific (landscape) mode. No Calculator Input Limit enables users to enter 16 numbers even when they in the portrait mode by presenting it in the scientific notation once you pass the limit.
Unlimited NC Notifications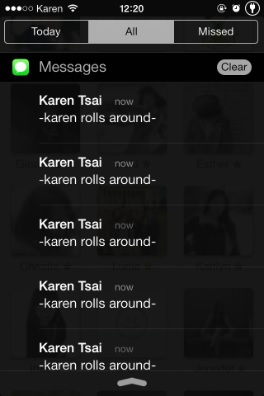 The Notification Center is capable of displaying only 5 notifications at any time for each app. Unlimited NC Notifications tweak changes this behaviour by making notification center display more than 5 alerts, which is essentially all pending notifications. Just like every other other tweak mentioned in this post it is also available for free in Cydia.
Disclosure: iOSHacker may receive a commission if you purchase products through our affiliate links. For more visit our privacy policy page.