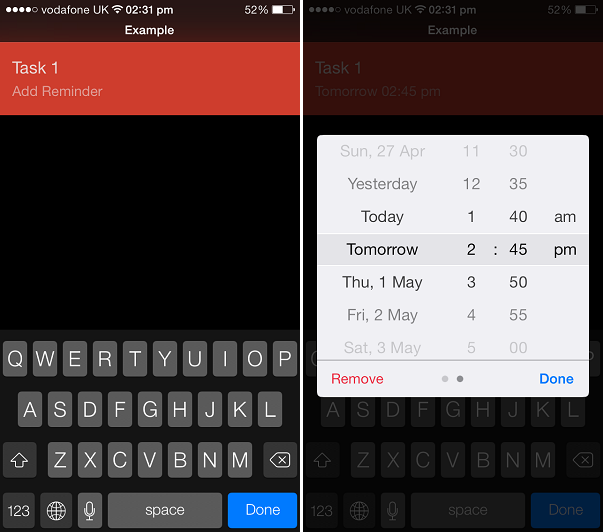 Clear is undoubtedly one of the best to-do application for iOS and it just got better. The app has finally been updated to add the missing reminders feature, which means if you use the app you can now set up reminders for any task you want. Reminders in Clear work in the same way as they do in any other app and setting them up is quite simple. The best thing about this new feature is that it is subtly integrated within the current interface of the app and does not add any clutter.
To set up reminders all you have to do is tap on any task and then on the 'Add Reminder' option. Once you tap on it a pop up will appear on your screen allowing you to set up time and date. That is pretty much all you have to in order to add a reminder for any task. Once the time has come the app will display a banner notification (or a pop up based on your device's settings) reminding you of the task you are supposed to do.
The reminders are synced between all of your devices. If you don't want to use Clear's reminders then you can turn the feature off by going to app's settings.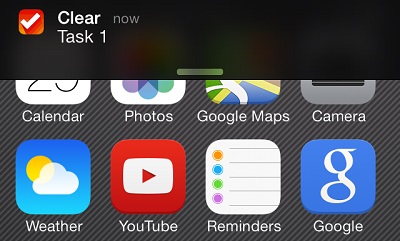 Apart from the adding the reminders feature the latest update also brings new 8-bit and Sci-Fi sound packs, which are available through in-app purchase. For previous Clear+ users these sound packs are free, for details visit http://j.mp/clearsoundpacks.
You can download Clear app for iPhone, iPad or iPod touch for $4.99 here.