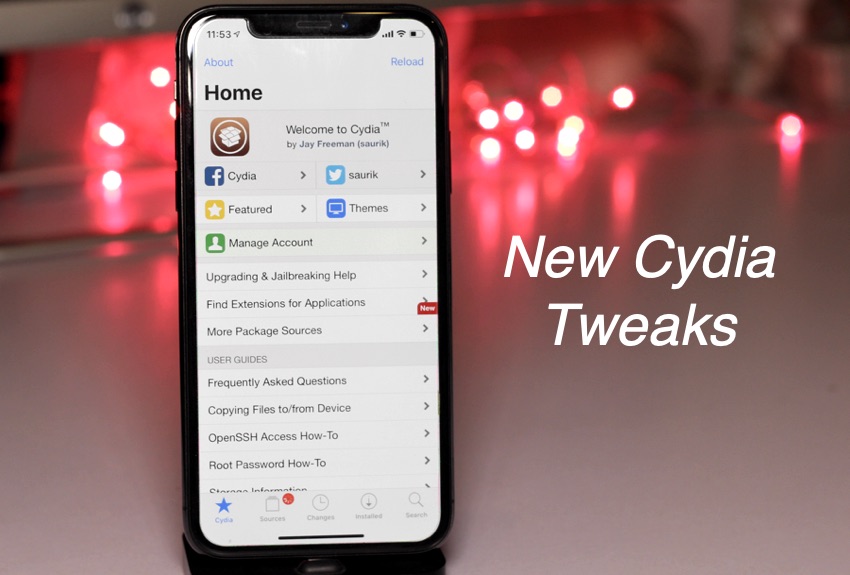 It has been several days since our last round up of newly released Cydia tweaks and during this time a bunch new hacks have become available for download. If you are jailbroken on iOS 12 or earlier and are looking to try out some new Cydia tweaks, then we have got you covered.
In this roundup we have featured AutoInvert, InstaLauncher, PingWatch, ChromaGram, GrooveTube, VideoSwipes and BegoneCIA. All of these hacks offer unique functionality and make iOS more fun to use, not to mention giving you more control over how certain iOS features and third-party apps perform.
AutoInvert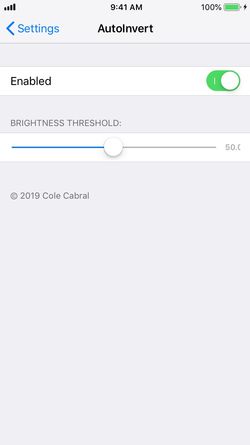 The AutoInvert tweak, which boasts iOS 12 and iOS 11 compatibility makes it easier for users to user the Smart Invert feature by tying it with the screen brightness. The tweak automatically switches from normal mode to the built-in 'dark mode' of iOS 12 whenever the device's brightness is reduced below a certain level. The tweak supports the auto-brightness feature and will enable dark mode automatically when the device is in dark conditions. You can download the AutoInvert tweak from Cydia where it is available for $0.50.
InstaLauncher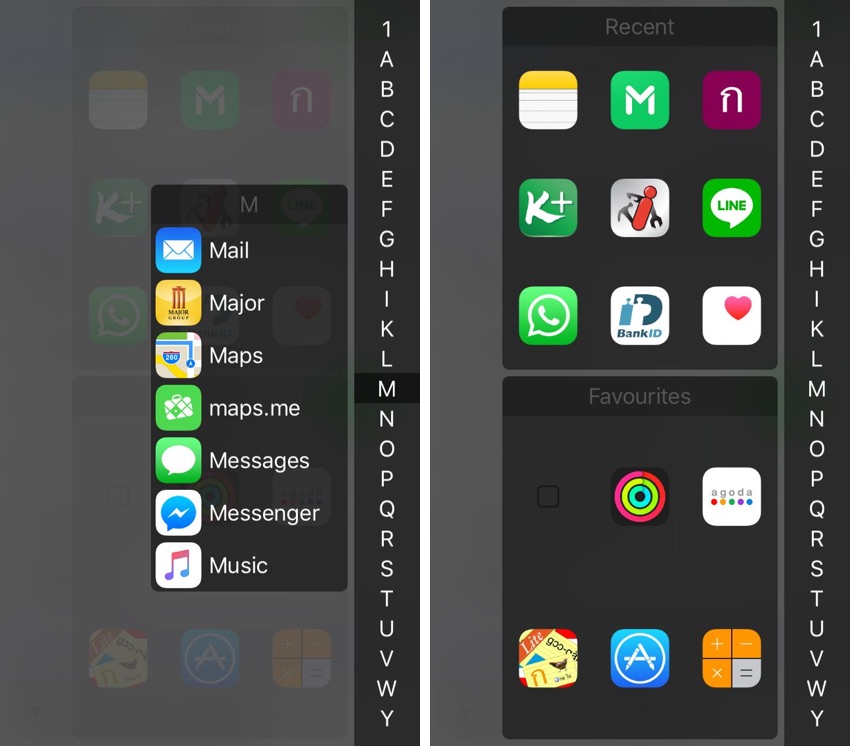 InstaLauncher tweak makes it easier for users to launch any app using an activator action of their choice. By performing the action user can invoke the InstaLauncher and quickly scroll through the list of installed apps using the alphabet slider. In addition to letting users open apps using the alphabet slider it also displays user's recently opened and favorite apps for even quicker access. From settings, you can add or remove apps from the favorite section. InstaLauncher is available in Cydia for $3 and supports iOS 11 or below.
PingWatch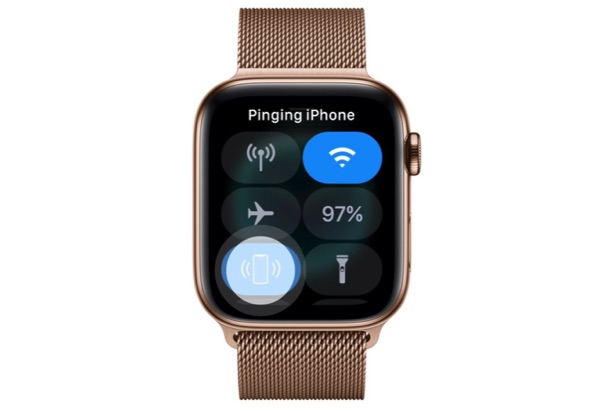 PingWatch changes the ping sound that is played on the iPhone when you press the Ping iPhone button from your Apple Watch's Control Center screen. The tweak replaces the normal sound with a fun siren sound that is also supposed to be louder. You can download PingWatch from Cydia for $0.49 and support its developer. Alternatively you can download the .deb file from tweak's description page and install it for free through Filza.
ChromaGram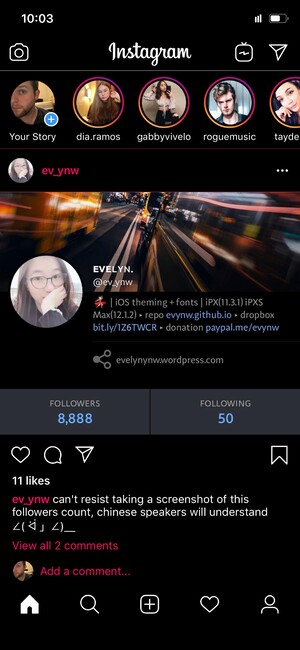 The ChromaGram tweak brings simple color customization to the Instagram app, even allowing users to turn its user-interface dark. This tweak is available for free under Nepeta repository (https://repo.nepeta.me/).
GrooveTube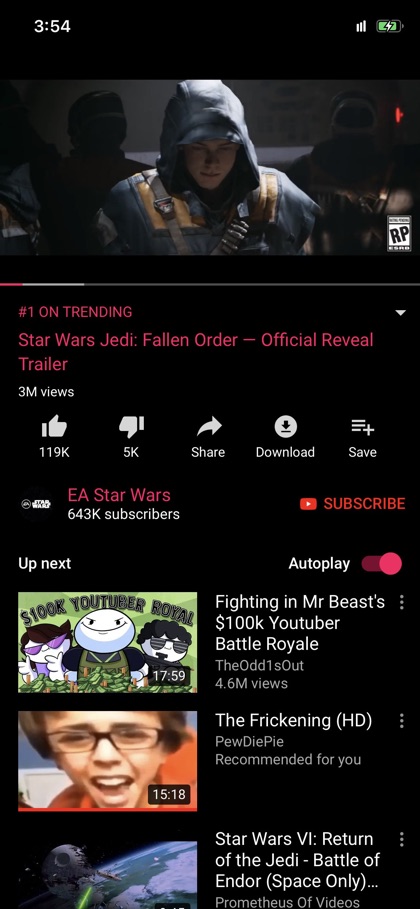 GrooveTube is similar to ChromaGram. With GrooveTube tweak you can change the appearance of the official YouTube app. This tweak brings color customization to YouTube, allowing users to enable dark mode in the video app. The tweak is available for free under Nepeta repository (https://repo.nepeta.me/).
VideoSwipes
With VideoSwipes tweak you can add convenient swipe gestures for video forward and rewind actions. Once the tweak is installed you will be able to swipe left on the screen to rewind 15 seconds and swipe right to forward 15 seconds in the stock video player. Users can also dismiss the video player by swiping down on the screen. VideoSwipes is available in Cydia for free and supports iOS 11 and iOS 12.
BegoneCIA
With the BegoneCIA tweak you can quickly toggle the microphone, camera and GPS of your iPhone using a Control Center toggle. With this tweak you can boost your privacy and quickly turn on/off all these iPhone features, something that would normally require you to go through multiple pages. BegoneCIA is available in Cydia for free and works with iOS 11 and iOS 12. A separate version of the tweak is available with support for iOS 9 and iOS 10. It is available through Nepeta repository (https://repo.nepeta.me/).
Disclosure: iOSHacker may receive a commission if you purchase products through our affiliate links. For more visit our privacy policy page.