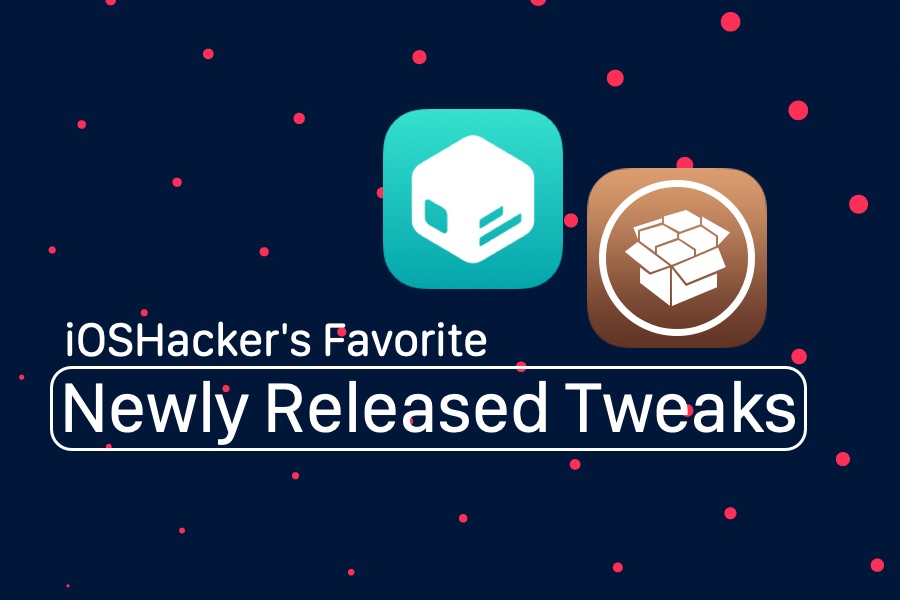 We know jailbreak users are always looking for new and useful tweaks for their iOS devices. If you are one of them, then you can stop looking and start downloading, as in this post you will find a nice variety of tweaks that are ready for your tweaking pleasures.
With these amazing iOS jailbreak tweaks you can add widgets to your device, change app switcher's look, quickly toggle Low Power Mode, add colors to messaging apps and change the way Camera app works.
Keep reading to learn about these new tweaks that include Comet, App Switcher Controller, FastLPM, ColorizeChat and Camera Features.
Comet Tweak: Bring iOS 14 Inspired Widgets To iOS 13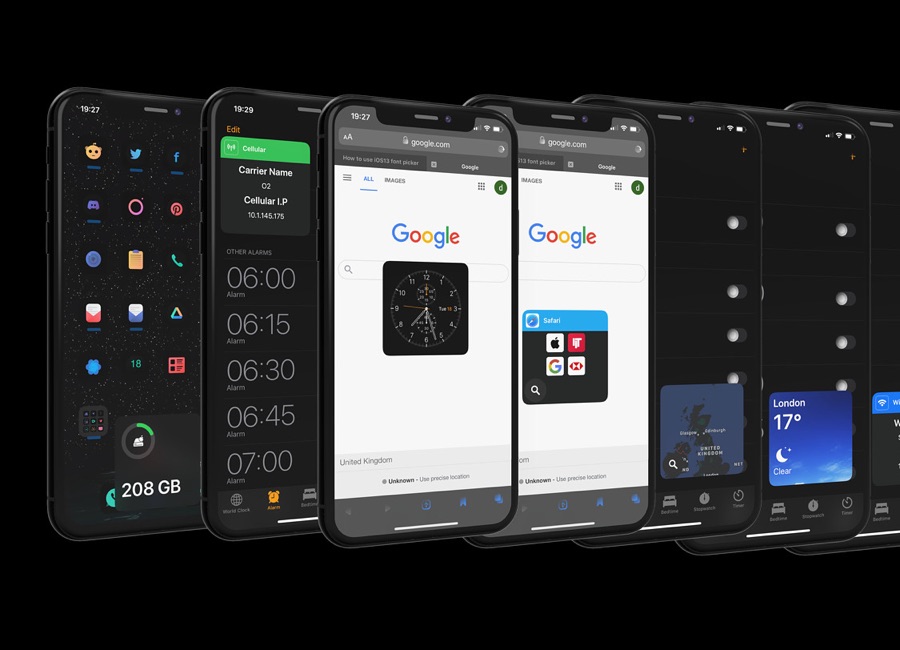 Want to have home screen widgets on the iPhone but don't want to install iOS 14? Then try the Comet tweak on your jailbroken device. This tweak brings iOS 14 inspired widgets that can be accessed anywhere on the device through an Activator gesture. You can widgets for Storage, Carrier, Maps, Weather, Wi-Fi, Safari, Clock, Music, Notes, Battery, Calendar, Favorite Apps and more .The widgets are draggable and can be moved to any part of the display.
The widgets are added in stacks and users can scroll through them in both horizontal or vertical directions. You can also change the style of the widgets and choose between rounded or leaf. Comet tweak is available under the Twickd repo for $1.99.
App Switcher Controller Tweak: Change The Way App Switcher Looks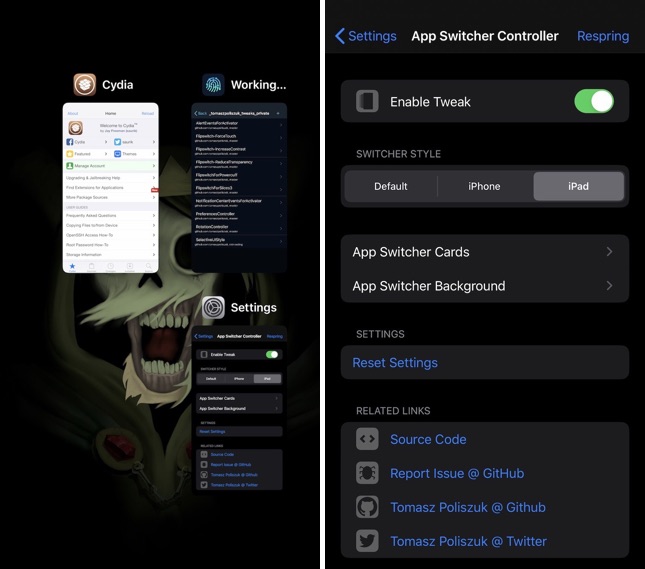 App Switcher Controller tweak lets you choose the style of your iPhone's status bar and customize it to change its look and feel. Using this tweak you can choose between default, iPhone and iPad style app switchers, disable app icon and name, add wallpaper scaling, home screen scaling and opacity, blur effect and dimming. App Switcher Controller tweak is available under the BigBoss repo for free.
FastLPM Tweak: Toggle Low Power Mode From Status Bar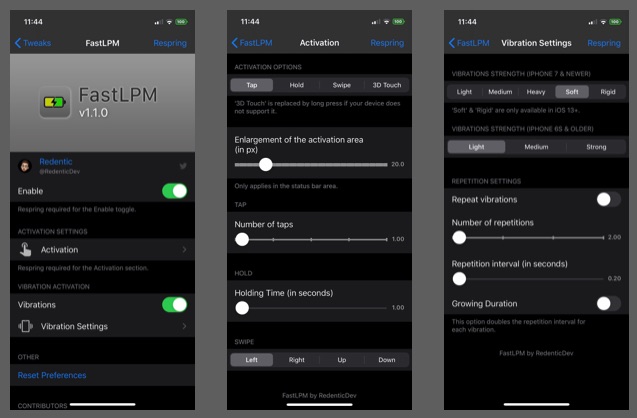 FastLPM tweak makes it easier for iPhone users to quickly activate or deactivate the Low Power Mode of iOS. You can toggle the Low Power Mode by simply tapping on the battery icon from the status bar. When you tap on the battery icon your iPhone will also vibrate to let you know that the Low Power Mode toggle has taken place. You get to choose between six different vibrations and select number of repetitions. You can download FastLPM tweak from developer's repo (https://redentic.dev/) for free.
ColorizeChat Tweak: Add Colors To The Messages and WhatsApp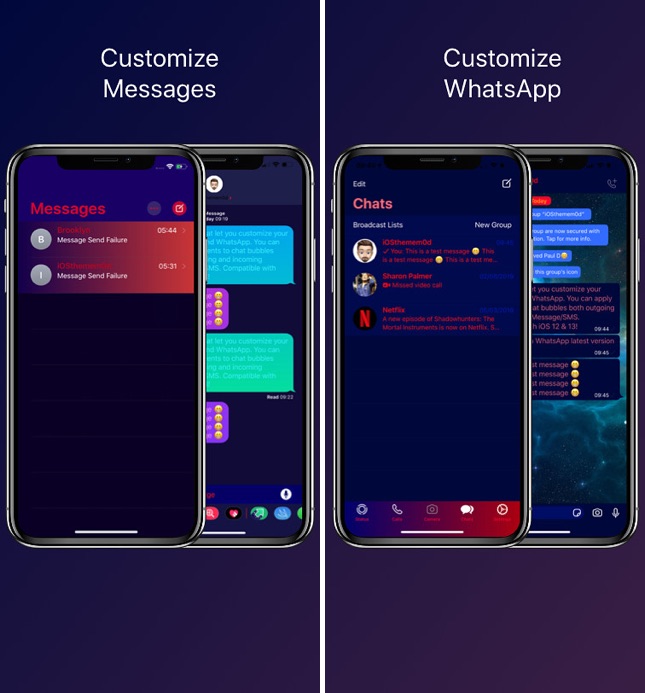 ColorizeChat tweak gives users the opportunity to customize the UI elements of both Messages and WhatsApp applications. With this tweak you can add gradients to list view, chat bubbles, background and more. The tweak also offers features that are specific to Messages app and WhatsApp individually.
For example, on Messages app you can change the chat background color, which is not possible by default, change typing bubble and dot color, change send button color and more. Similar features are available for WhatsApp as well, which are designed to target its specific features and UI. You can download the ColorizeChat tweak from the Twickd repo for $0.99.
Camera Features Tweak: Customize The Camera App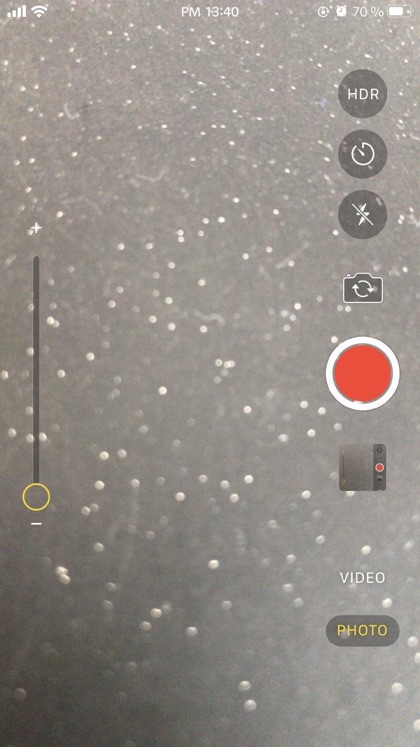 Camera Features tweak is a multipurpose jailbreak tweak for the Camera app. This tweak gives users the option to always show the status bar when using the Camera app, move top bar to bottom, hide the top bar, make Camera UI transparent, remove shutter sound, replace the normal shoot button with red button, change iPhone app's UI to match iPad Camera app's UI, bring latest iPhone's camera style to older iPhones and more.
Camera Features also allows users to disable various Camera app modes that they don't use. This includes the ability to disable or hide Time-Lapse mode, Slo-Mo, Pano, Square, Shut Timer and Live Photo button. Camera Features tweak is available under the BigBoss repo for free.
More Tweak Roundups Like This: 
Disclosure: iOSHacker may receive a commission if you purchase products through our affiliate links. For more visit our privacy policy page.