Its time for our somewhat daily roundup of newly released Cydia tweaks. Today's post includes BlurryBadges, GhostPrefs, PhoneHome and True iRadio. BlurryBadges focuses on changing the appearance of icon badges while GhostPrefs, PhoneHome and True iRadio make changes to Snapchat, Stock Phone app and Music app respectively. Read on to learn what these hacks do and how you can download them on your device.
BlurryBadges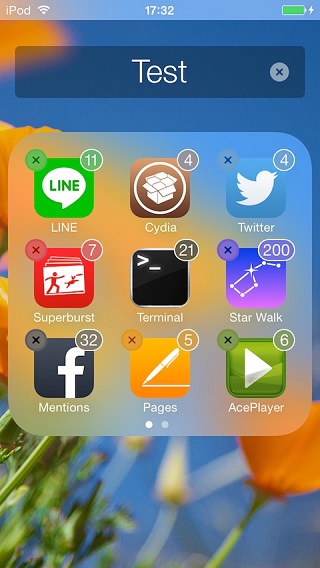 Recently we told you about the BlurryBar, which adds blurry effect to the iOS status bar. If you would like to have a similar effect to iOS's notification badges then BlurryBadges is here to help. From settings you can adjust the tint for badges, border color and width. The tweak also turns the badge's color to match the dominant color of the app's icon. BlurryBadges is available in Cydia's BigBoss repo for free.
GhostPrefs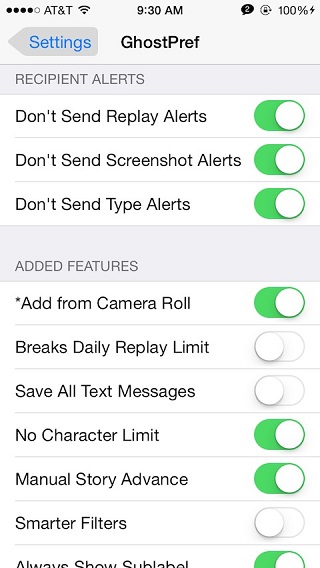 GhostPrefs is an all-in-one tweak for Snapchat. It allows users to add additional features and enable/disable the existing ones, something that would normally require users to install multiple tweaks to achieve. With this hack you can prevent the app from sending reply alerts, screenshot alerts and type alerts. You can also add from your camera roll, remove character limit, remove daily play limit, save text messages and much more. There are a number of things that can be done with GhostPrefs. You can download it from BigBoss repo of Cydia for free.
PhoneHome
Normally, when you end a call you find yourself in the Phone app. You have to hit the home button in order to get to the homescreen. PhoneHome changes this behavior of stock Phone app as after installing this tweak you will directly be taken to the homescreen right after you end a call. PhoneHome is also available for free under BigBoss.
True iRadio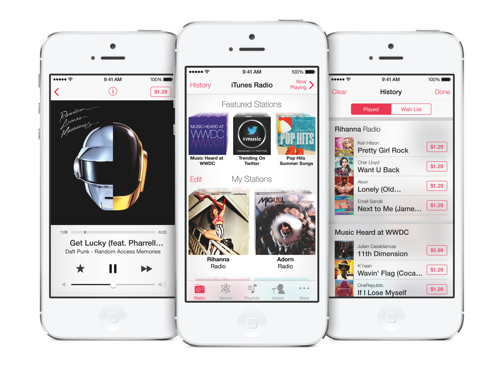 True iRadio is a tweak for iTunes Radio that brings the features Apple don't want you to have. With this tweak you get ability to have audio scrubbing on Music app, lockscreen and Control Center for iTunes Radio. You also get unlimited skips, no ads, improved loading times and dynamic scrubbing. Dynamic scrubbing allows users to select a precise spot on the currently playing song. True iRadio is available for free in BigBoss repo of Cydia.