If your iPhone or iPad is jailbroken, then we have got some awesome new tweaks for you to try. All these tweaks are fully compatible with iOS 10 and bring some great new features to your device. The tweaks that are included in this roundup are Modern, NotifyWiFi10, Selectmoji, StyloPowerDown and Ventana. Read on to learn what they do and how you can download them on your iOS device.
Modern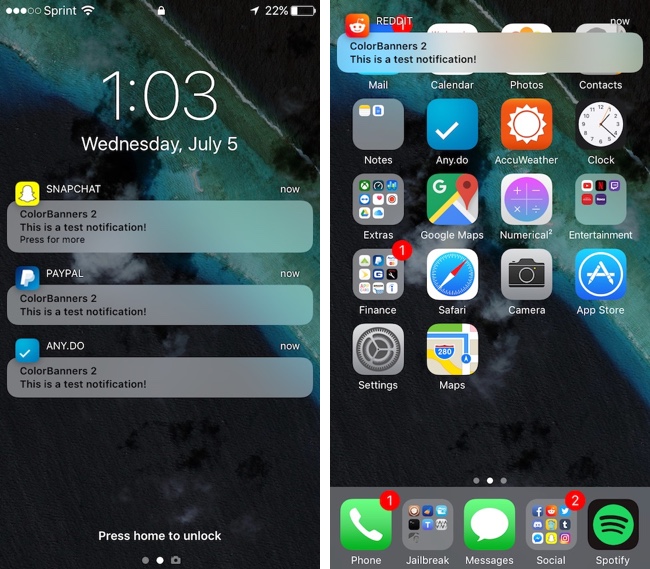 The Modern tweak gives a facelift to the notification banners that they deserve. With this tweak installed the notifications will look more modern and sleek. With this hack you get ability to enable it for widgets and alert banners separately, change the size of app icon on the banner, enable or disable shadows, replace the 'No Notifications' label with any text of your choice and change the color of notification header text to black or white. You can download the Modern tweak for notifications for $1. It fully supports iOS 10.
NotifyWiFi10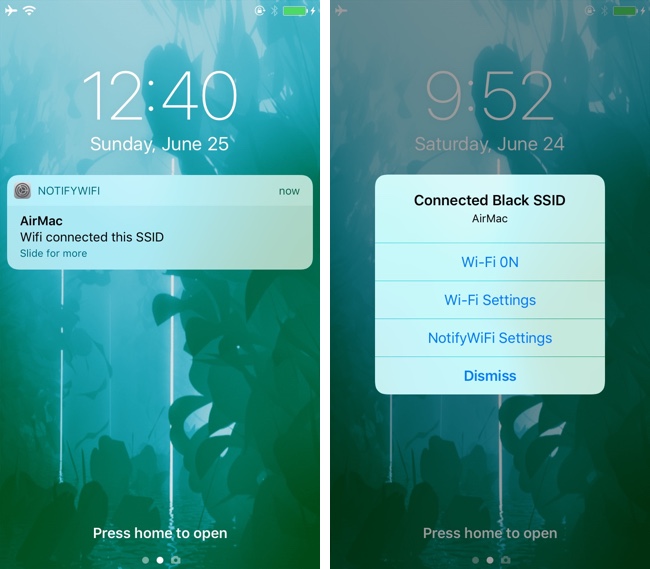 NotifyWiFi10 is a Wi-Fi tweak everyone should have installed on their devices. It notifies the user when the device connects to a particular Wi-Fi network, make it easier to access Wi-Fi settings right from the notification, shows SSID information for the network and more. There are many features offered with this tweak that give users more control over Wi-Fi on their devices. NotifyWiFi10 is available in Cydia for $0.99.
Selectmoji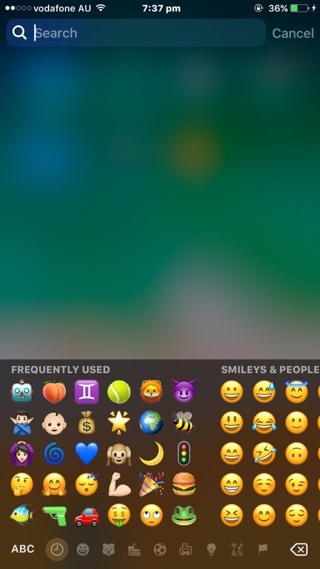 Selectmoji tweak is all about making your favorite emojis more accessible. With this tweak you can choose up to 30 emojis that are placed under the 'Frequently Used' section. With this tweak you get full control over which emojis are shown in the frequently used section and they stay there as long as you want them. Selectmoji is available for $1 and it works with iOS 10.
StyloPowerDown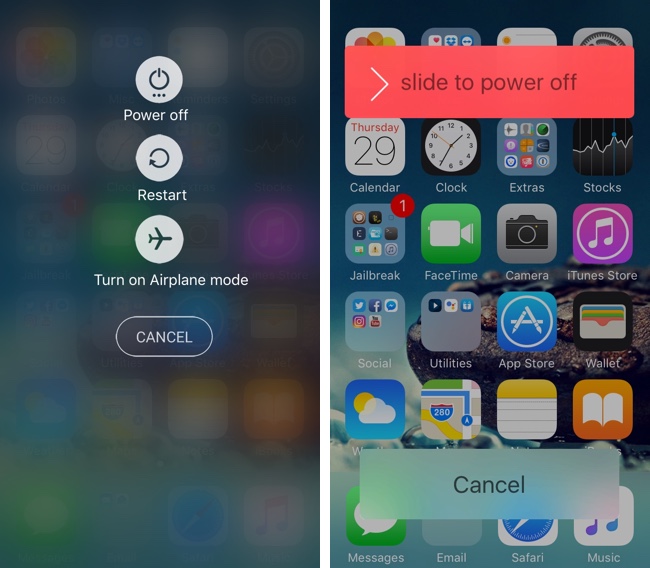 With StyloPowerDown you can have LG Smartphones style power down menu. The tweak offers a bunch of power down menu styles also including the iOS 7 style slider. In addition to that you can opt for a simple menu based power down menu with useful options like respring, reboot and safe mode. StyloPowerDown is available for $1 and it works with iOS 10.
Ventana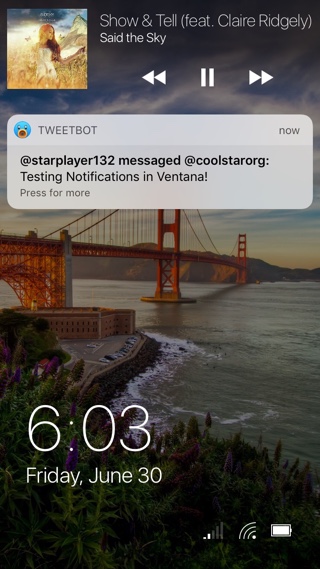 If you are looking to rejuvenate your iPhone or iPad's lockscreen, then Ventana tweak is for you. It brings a Windows 10 inspired look to the iOS lockscreen that not only looks pretty good but also displays useful information to the user. With this tweak you can slide up to unlock, have metro UI inspired notifications, have access to media controls that look similar to the ones found on Windows 10, Cortana like Siri suggestions and more. Ventana is available for $1.99. It works with iOS 10, 9 and 8.
Disclosure: iOSHacker may receive a commission if you purchase products through our affiliate links. For more visit our privacy policy page.