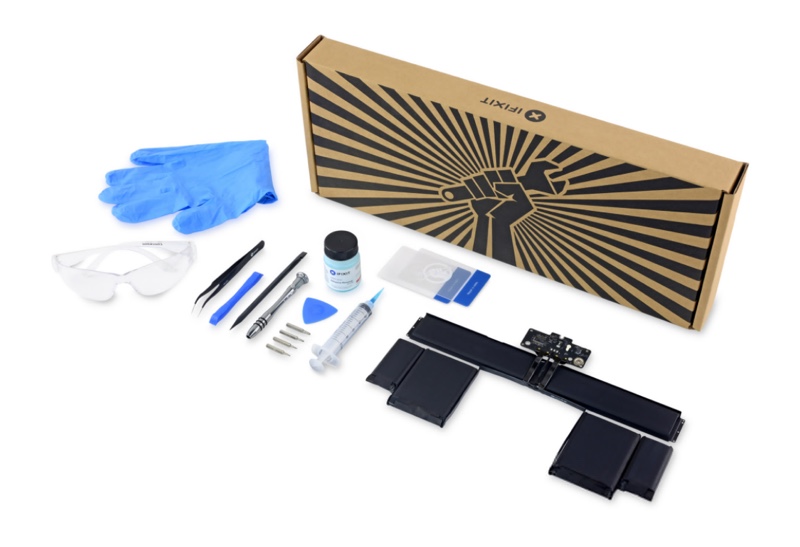 The MacBook Pro Retina Display of 2012 and later isn't very repair friendly. Apple has continually made it harder for users to open their devices for fixes. Now a new DIY tool kit for MacBook Pro Retina Display has been released to make it much easier to remove and replace a MacBook's battery The iFixit Repair kit comes with all the tools that you would need to perform a replacement on your laptop's battery.
On iFixit's website users of the MacBook Pro Retina Display can purchase the kit designed specifically for their device. This includes MacBook Pro Retina Battery Fix Kits for both 13″ and 15″ models released between late 2012 all the way up to mid 2015. This covers the old glowing Apple logo MacBook Pro design, and not the current MacBook Pro design that made its debut in 2016.
The Fixit kit come with anything you will need to replace a MacBook battery including the adhesive to remove the glue that sticks the battery to MacBook's body to the battery itself.
You can order the MacBook Pro Retina Battery Fix Kits from iFixit. A single kit sells for $89.95 for older models all the way up to $119.95 for newer ones.