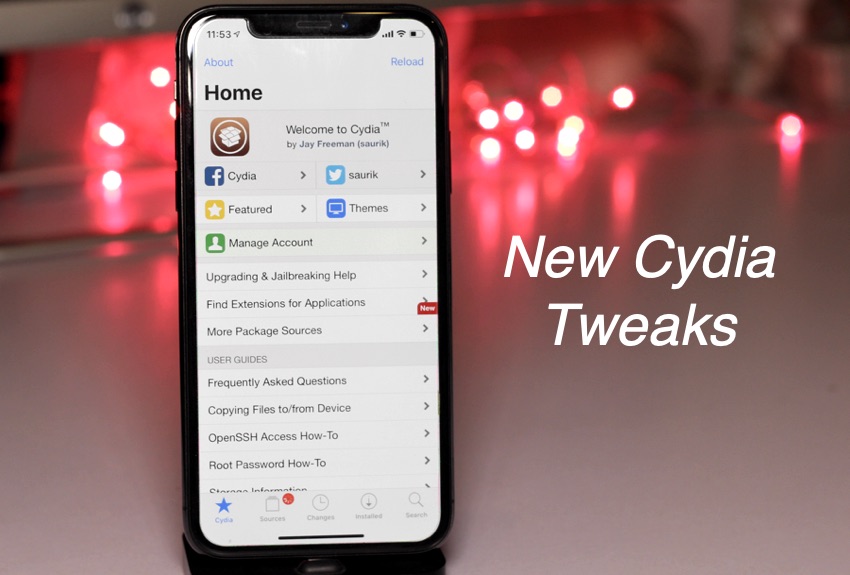 Today's recently released jailbreak tweaks roundup includes some fine hacks that make using iOS 12 more fun. Read on to learn about Manta, 13HUD, BrickFix and Inevitable. You will also learn how you can download these tweaks on your jailbroken iPhone, iPad or iPod touch.
Manta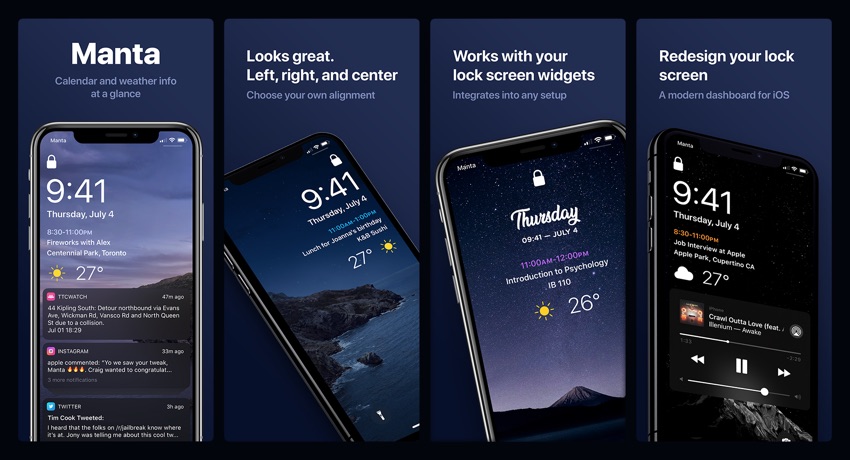 With Manta tweak you can make your iPhone's lockscreen more useful by adding at a glance information for weather and calendar. Manta not only improves the look and feel of the lockscreen but it also saves you from unlocking the iPhone just to look at current weather condition or your next event. Manta comes with fluid transitions and customization options that allow you to change its look according to your taste. You can download Manta tweak from the Packix repository where it is available for $1.99.
13HUD
Apple has finally redesigned the Volume HUD in iOS 13, getting rid of the old and clunky Mac inspired Volume HUD, which has been part of iOS since the start. The new Volume HUD looks minimalistic and works pretty well, also allowing users to adjust volume by sliding their finger on the volume bar. 13HUD tweak brings the same Volume HUD to iOS 11 and iOS 12 powered devices along with customization options. With this tweak you can change Volume HUD's top padding, height, timeout, collapse timeout and hide ringer indicator. 13HUD is available via the Packix repo for free.
Inevitable
Inevitable is a fun little tweak that plays hides half of the icons from the home screen when you snap your finger in front of your iPhone, 'bringing balance' to your home screen. The tweak hides icons while playing the same animation on disappearing icons as shown in the Avengers movie. Inevitable is just a fun tweak and does not actually delete apps from your device when you snap your finger. You can download Inevitable tweak for free through developer repo: https://apt.alfhaily.me/
BrickFix
There's a new iMessage bug that causes the iPhone to brick. When a targeted iPhone has been bricked with this particular bug user is forced to restore his or her device to bring it to normalcy. This bug is especially annoying for jailbroken users as they will lose their device's jailbreak if they are forced to restore their device. The BrickFix tweak allows users to close the iMessage vulnerability or this particular bug. You can download BirckFix tweak from Packix repo where it is available for free.
Disclosure: iOSHacker may receive a commission if you purchase products through our affiliate links. For more visit our privacy policy page.