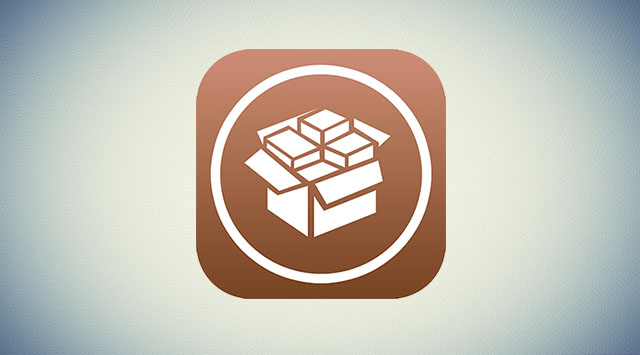 If you haven't refreshed your jailbroken iPhone or iPad's Cydia sources in a while and are worried you might have missed the greatest Cydia tweak ever released, then don't be. We have got you covered with our roundup of latest Cydia tweaks that you should definitely try. In this list we have included a wide range of tweaks including AlwaysBackCamera, AppSwitchCurrent, ControlF, Cornered, DeDirect, LongtCCB, LyricCenter, OneMoreTime and Pag.
AlwaysBackCamera
Don't you find it annoying when you launch the Camera app and it is set on the front camera of your device. AlwaysBackCamera as its name clearly suggests solves this problem by forcing the stock Camera app to open to the back camera. You can switch to the front camera just as normal by tapping on the top camera switch button. AlwaysBackCamera is available for free in Cydia.
AppSwitchCurrent
One of the things iOS does that some people find quirky is when you launch the app switcher and it centers the previous app you were using instead of the current one. While this may not bother most people it certainly bothered enough people for the developer to create this tweak, which puts the current app in center. You can download AppSwitchCurrent tweak from Cydia for free.
ControlF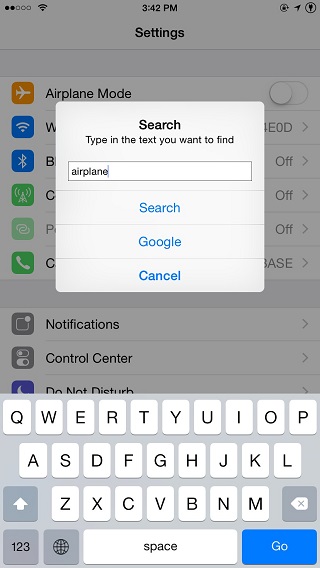 ControlF tweak brings an instant search feature to iOS by allowing users to invoke search menu in any app by performing an Activator gesture. When you perform the Activator gesture of your choice the tweak displays a pop up that allows you to type in your query and perform search within the current page or Google. ControlF adds real convenience for users and makes searching faster. You can download it from Cydia for $0.99.
Cornered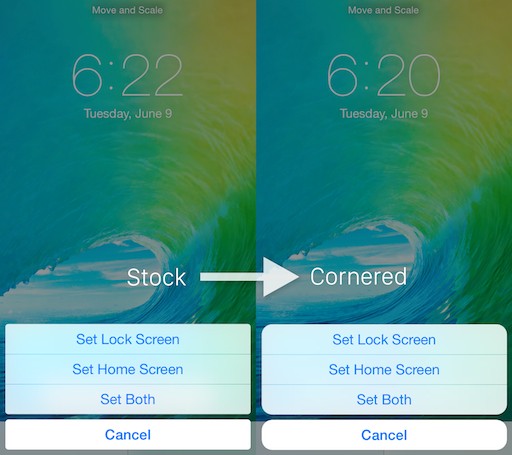 iOS 9 features noticeably different looking menus that have more rounded corners. If you like that look and want to have it on iOS 8 then install the Cornered tweak for free.
DeDirect
Have you received any spammy emails lately that automatically redirect you to a webpage without your permission. If yes, then you would be glad to know that the new DeDirect tweak solves this problem by preventing malicious emails from redirecting you. It is available for free.
LongCCB
LongCCB is a nice tweak that lets you quickly access the settings pane for WiFi, Bluetooth, Do Not Disturb and Airplane mode. All you have to do is long press on the Control Center buttons for these settings and you will be taken to the relevant pages in no time. LongCCB is free as well.
LyricCentre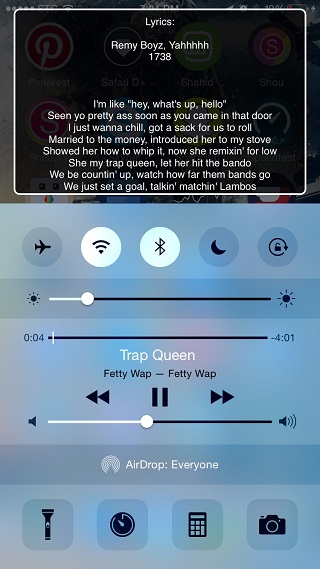 LyricCenter tweak brings the lyrics of the now playing song in the Control Center so you can access them no matter which part of iOS you are on. For this tweak to work the music should be played on the stock Music app and the song must have the lyrics added. Please note that LyricCenter isn't capable of adding lyrics to songs by itself. You can download it from Cydia for free.
OneMoreTime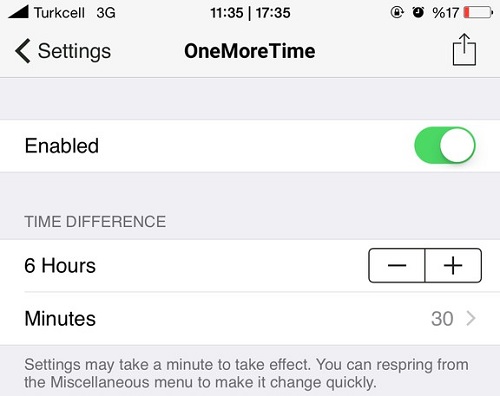 Do you have friends and family living abroad or do you work in an environment in which you have to interact with people in other time zones? If yes, then OneMoreTime can make your life a lot easier. The tweak allows users to add a second clock in the status bar that can have a completely different time. From tweak's settings you can set up the time difference and the tweak will show the second clock right next to the default one. OneMoreTime is a useful tweak and a must have for people who have to open the Clock app again and again to check times of other cities. You can get it from Cydia for free.
Pag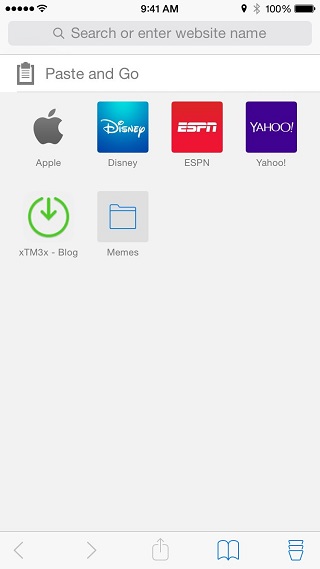 Pag tweak makes the life of mobile Safari users easier by adding a 'Paste and Go' button to the new tab screen. If you have a web URL in your clipboard you can simply tap on the button to open it. Normally you would have to paste the URL in the address bar and hit enter to open the page, Pag makes the process much faster. It is available for free.