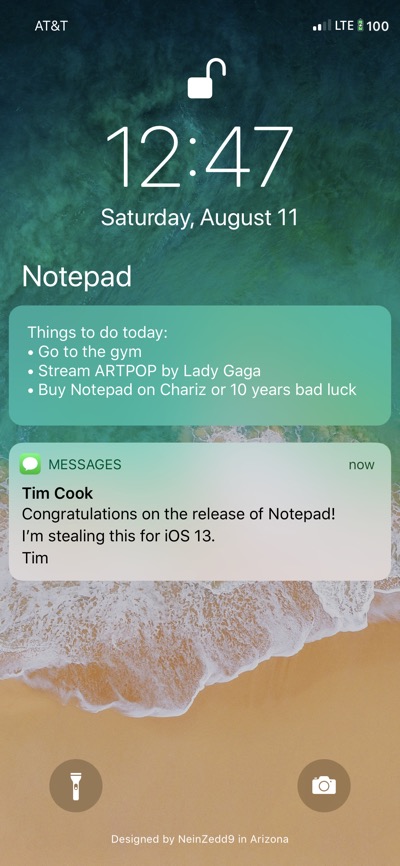 Think Apple could make taking new notes on iPhone more convenient? You are certainly not alone. Sure you can use the Control Center shortcut to quickly the Notes app and compose a new note, however you need to unlock the device and launch the Notes app in order to read it. There's also no way of reading your most recent notes right on the lock screen without unlocking the device. The new Notepad tweak for iOS 11 solves these problems for the users by enabling them to create new notes right from the lock screen of their iPhone.
The tweak lets you quickly write down your ideas, shopping lists, addresses etc right from the lock screen. Your Notepad note stays on the lock screen right above the pending notifications, allowing you to access them whenever you want, without unlocking your device. You can start adding to or edit a note by simply tapping on the Notepad area.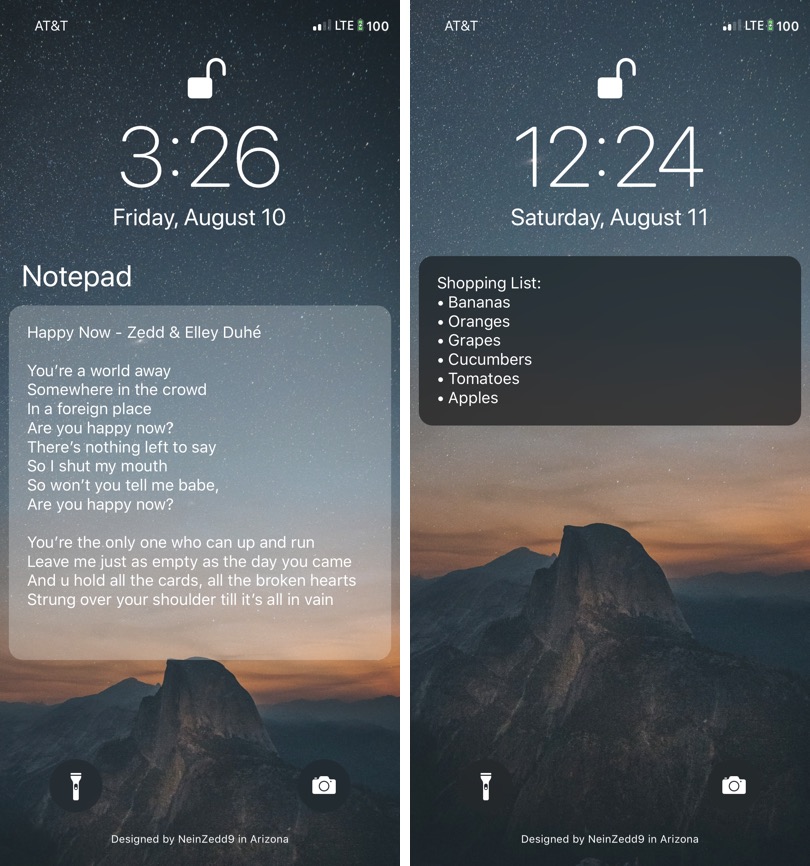 Notepad offers a variety of customization options to the users. From its preferences, you can choose between 3 size options including compressed, default and expanded options. You can also change the background of the note area and choose between colored, light blur and dark blur options, each of which give your iPhone's lockscreen a unique look. Users also get the ability to change the notepad text color so they can choose between black and white text.
You can download the Notepad tweak from Cydia, where it is available for $2.99. You have to buy it from Chariz here.