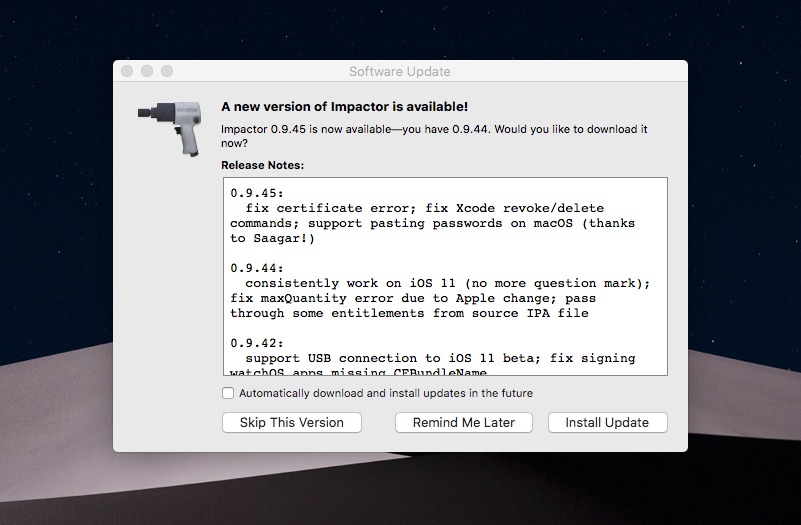 Cydia Impactor tool for Mac, Windows and Linux has recently been updated to bring bug fixes and improvements. The tool which has become an integral part of the jailbreak process and side-loading applications has been upgraded to version 0.9.45 and is now available for download through the official website.
The tool which has been created by Cydia's creator Jay Freeman (Saurik) mainly enables users to side-load jailbreak tools such as Electra onto their devices and then jailbreak their device by launching the jailbreak tool's app. This particular update solves different bugs with the tool including the error code 160 that occurred when users were trying to authenticate.
A small change that has been made to the Mac version of Cydia Impactor in this update makes it possible for users to paste passwords when they are prompted to, which makes the process of using the tool to side-load applications a lot more convenient.
While you can download the latest version of Cydia Impactor from the official website, you can also update the tool if you have it installed already. You will be prompted to install the update when you launch it on your computer.