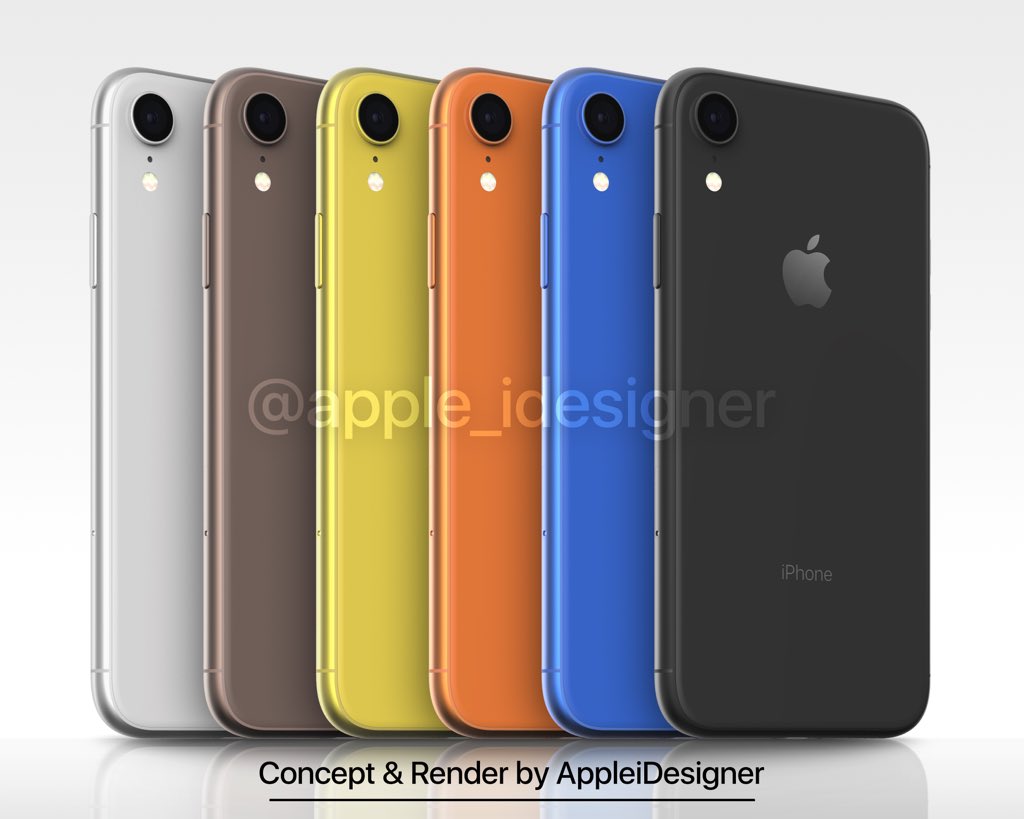 Apple is rumored to launch three new iPhones this year. While we are very excited for the OLED models that are said to include a 5.7-inch and a 6.5-inch model, we are equally excited for the 6.1-inch LCD model, which is said to have an iPhone X inspired design.
While the LCD iPhone, which is also being dubbed as the relatively cheaper option for iPhone buyers is going to have similar design as iPhone X and two of the upcoming models, it is also going to have its own distinctive design features.
Designer AppleiDesigner has posted some renders based on the rumors related to the device in an attempt to show us how this rumored device might end up looking like. What makes his renders even more interesting is the fact that he has shared them in multiple colors, showcasing how the device could look like if it is released in a variety of colors.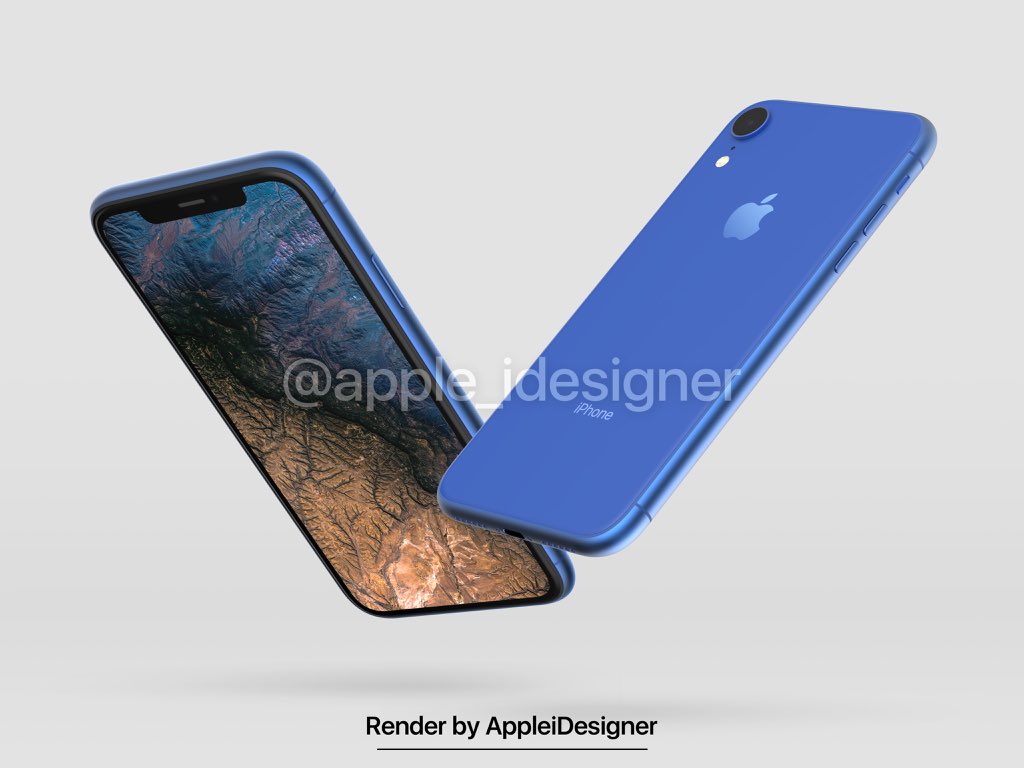 The device shown in the renders features a notch and an edge-to-edge display on the front. The sides of the device are made up of aluminum instead of the more premium stainless steel found on the iPhone X. On the back it features a glass back, which will enable the device to support wireless charging. In addition to that it has a large camera but unlike the iPhone X or OLED models it features a single camera module, similar to the iPhone 8. Apple is rumored to limit the dual camera feature to more expensive OLED models.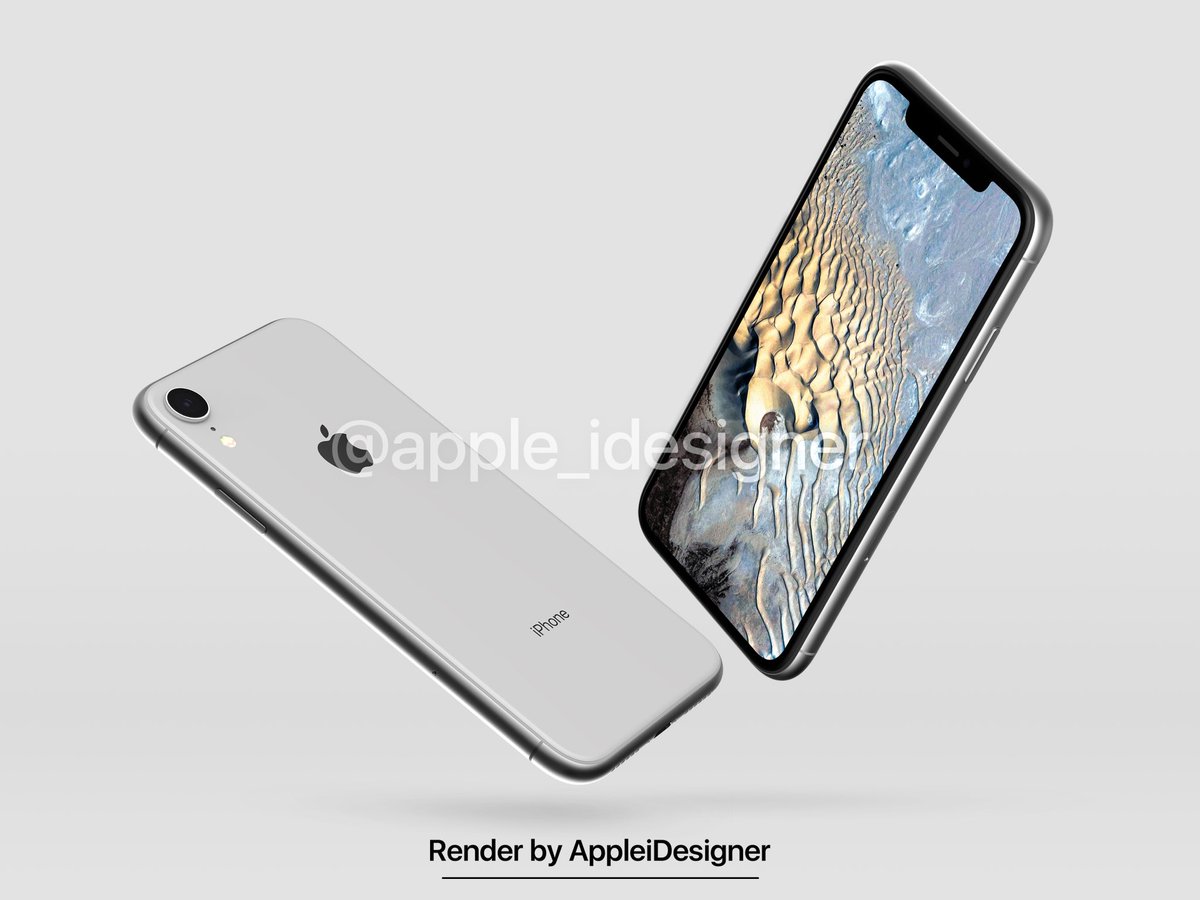 The renders show the device in six colors including silver, space grey, taupe, blue, yellow and orange. It would be interesting to see if Apple ends up offering such a diverse lineup of colors or limits the options to the typical 2-3 colors. The LCD iPhone is expected to cost around $700, making it a more appealing option for those who don't want to spend upwards of a $1,000 on their next iPhone.