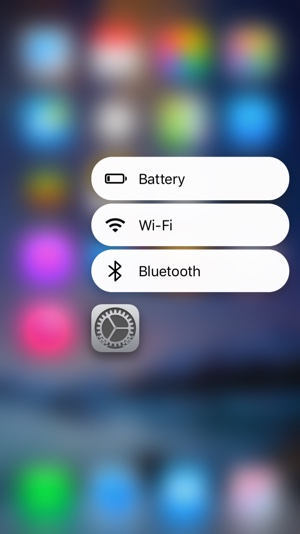 If you have ever wanted to customize the way 3D Touch homescreen menus look on iPhone, then you are not alone. Sadly iOS does not even allow users to add, remove or rearrange items on these icon menus let alone giving them ability to change their appearance. A new Cydia tweak called NougatShortcuts changes this by enabling users to change the appearance of their device's 3D touch homescreen menus.
With this tweak the 3D Touch menus will have Android Nougat inspired cells that you can personalize according to your liking. From tweak's settings you can change a number of properties such as you can make the menus look white, black, dark transparent or simply transparent. Each of these options have a significant impact on how the menus look and feel. On top of choosing a color scheme you can also change how the menu cells appear on the corners by changing their corner radius.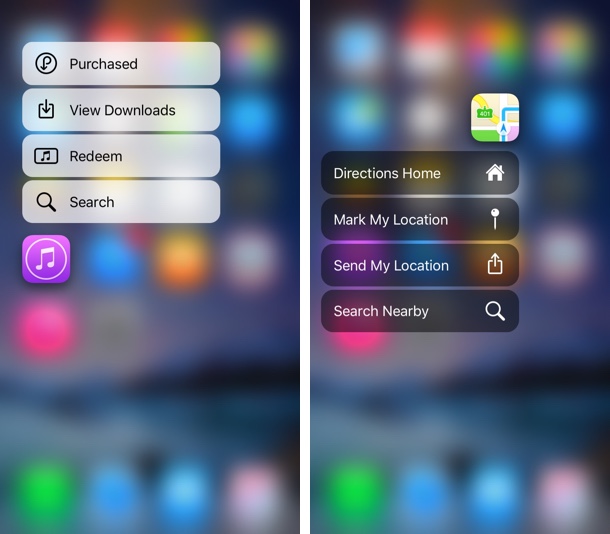 Unfortunately the NougatShortcut tweak is only compatible with iOS 9 powered devices and does not work on iOS 10. We hope this would change in the next update, however until that happens iOS 10 users are out of luck. If you are running iOS 9 and want to give this tweak a try, then you can download NougatShortcut tweak from Cydia for free.