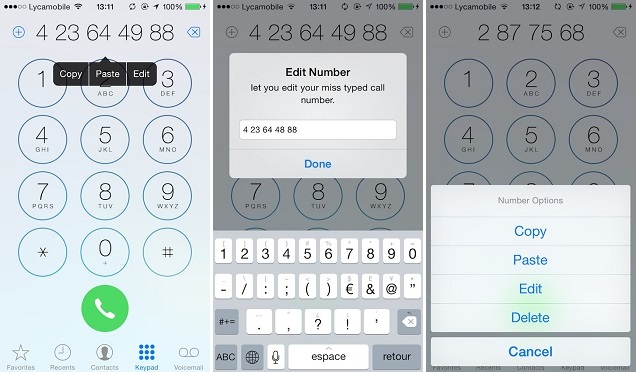 Most iOS users may not realize this but the stock Phone app remains one of the most important and used app on iOS. The new versions of the operating system brought several changes to this app including a new look, however there are a number of features that are still missing from this all-important app. PHEnhancer tweak brings several useful enhancements to the Phone app of iPhone making the app more convenient to use.
PHEnhancer allows users to edit numbers they have entered on the keypad. This may seem like a small feature but it is super useful for when you have entered a single digit in the wrong place. Normally in iOS you have to erase the whole the number or at least the part entered after the mistake in order to edit a number. The tweak also removes the keypad sound just in case you find it annoying.
That's not all as with this hack you also get to customize the tabs in the button bar as you get the ability to add or remove tabs in addition to rearranging them. PHEnhancer also brings Facetime related feature allowing users to get rid of Facetime options altogether from the Phone app. This is great for those who like to keep everything related to Facetime in its own app.
The developer has promised to add more features in the upcoming updates, which we certainly expect since it is a paid tweak.
You can get PHEnhancer tweak for your iPhone for $0.99. It requires iOS 7.x and is available under the BigBoss repo.