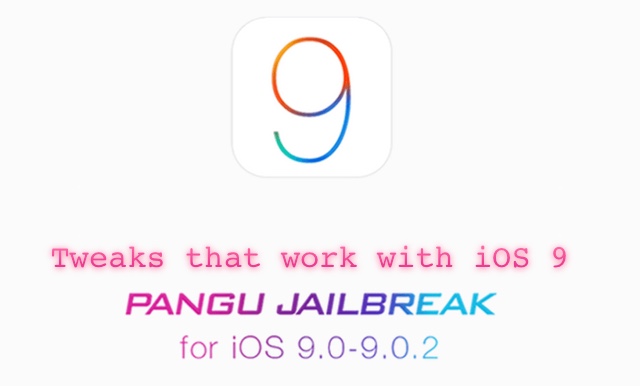 With the release of recent iOS 9 jailbreak, we have seen a large number of new tweaks hitting Cydia. In this excitement it can be hard to realize that there are so many old tweaks already available for the iOS platform, and have recently received updates to add iOS 9 support. In this post we have featured some great iOS 8 tweaks that now work flawlessly on iOS 9. Read on to learn about the newly updated tweaks and what they do.
AlienBlue++: This tweak adds extra features to the popular AlienBlue Reddit client, including ability to save photos and Youtube videos by long holding on them, ability to change default post sorting, using iOS share sheets to share all media types etc.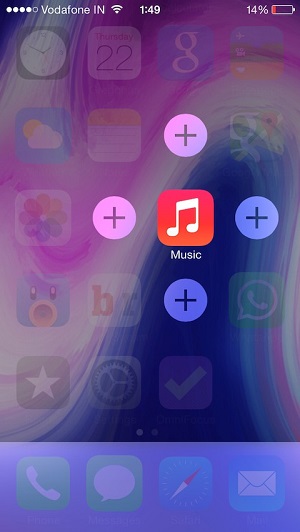 Apex 2: Apex 2 allows users to join similar or related apps in a single group, so you don't have to create folders on your screen. It is available for $2.99.
BioProtect: With BioProtect you can protect individual apps using Touch ID or passcode. It is available for $2.99.
CustomFolderIcons: With this hack you can replace any app or folder's icon with an icon of your choice. It is available for free.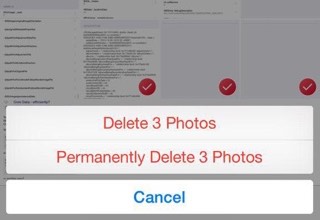 DeleteForever: DeleteForever gets rid of any photo as soon as you delete it, without putting it in 'Recently Deleted' folder for 30 days. It is available for free.
FolderEnhancer: FolderEnhancer brings cool features like nested folders, bigger folders that can store more icons, layout customization options, ability for users to disable animations, wallpapers zooming and more.
Facebook ++: Facebook++ brings missing features to built-in FB Messenger, more sharing options, ability to download videos and much more. It is a free tweak.
Notification Killer: With this tweak you can clear all notifications at once by long pressing on Notification Center's top tab buttons.
NoUpsideDown: NoUpsideDown tweak will disable the upside down orientation of the device to right side up. It is available for free.
ReachOffset: With ReachOffset you can customize the offset settings of Reachability according to your personal preferences.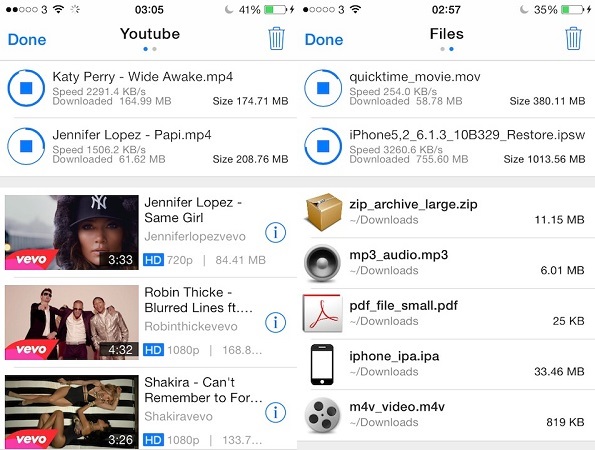 Safari Downloader+: With Safari Downloader+ you can download any file on your iPhone or iPad using Safari. It also features a built-in file explorer, a video downloader and media importer.
Sleeper: Sleeper makes it possible for users to change the snooze timing for their alarms right from the Clock app's user-interface.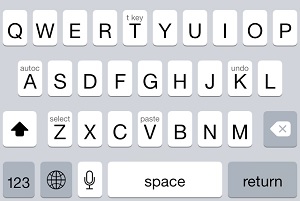 SwipeExpander: SwipeExpander simply expands the functionality of the stock iOS keyboard by allowing users to insert any pre-defined string of text, perform a quick action as well as reveal a menu by simply swiping on any key.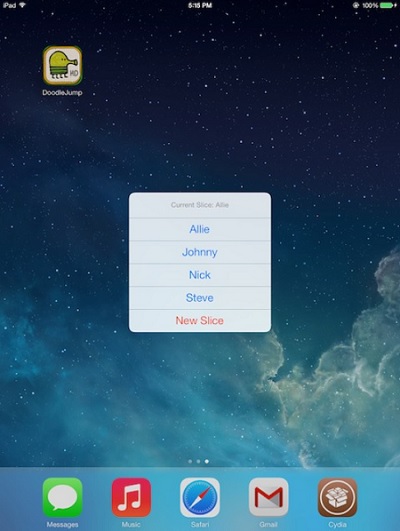 Slices: Slices tweak lets you use your favorite apps with multiple accounts. For example, you can create multiple instances of the Instagram app and sign in with a different ID in each one of them. It can also be used for games.
Spin: Spin is a lockscreen tweak that replaces the boring old Music widget with a gesture based beautiful looking widget.
Twitter ++: Twitter ++ tweak lets users share links, images, tweets, save GIF and Vine, and more through the official Twitter app.
Youtube ++: Youtube ++ tweak brings a number of useful interface, sharing and media based enhancements to the official Youtube app. You can even download Youtube videos with this tweak.