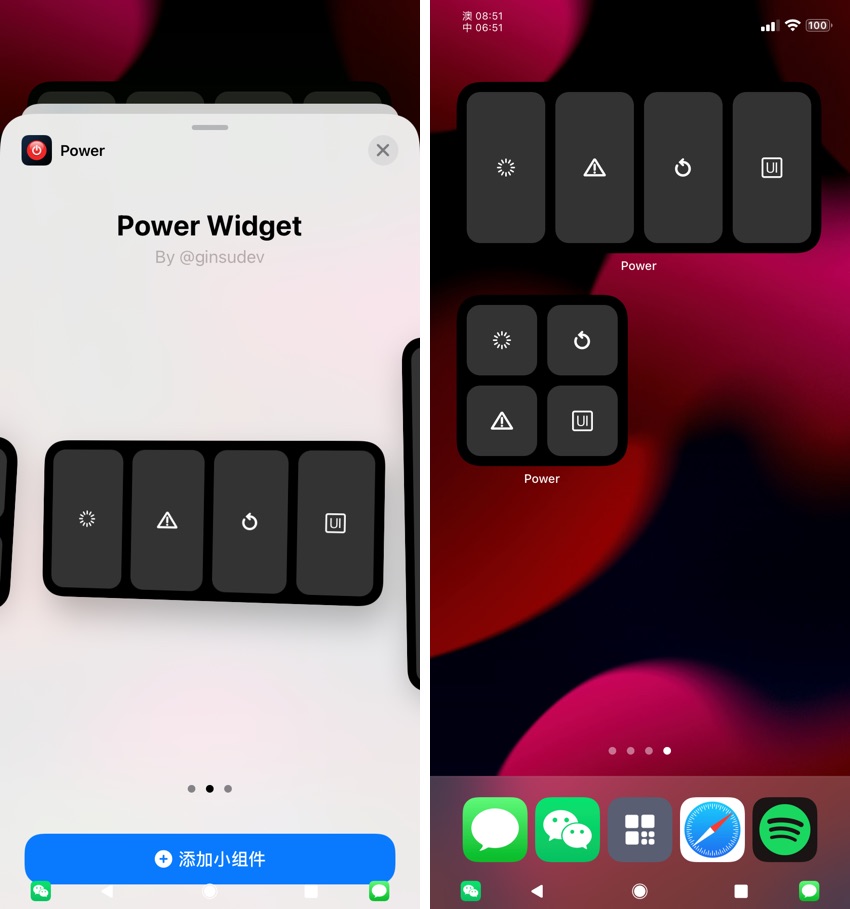 PowerWidget tweak adds a brand new widget to the home screen, which can be used to respring a jailbroken iPhone with ease. The widget also offers other useful actions that can be accessed right from the home screen.
The stock and third-party home screen widgets allow users to perform actions related to apps. However the new PowerWidget tweak for jailbroken devices brings even more powerful function with a brand new Power Widget.
The PowerWidget tweak adds a new widget to the home screen, which can be added through iOS 14 or later's widgets screen. This widget brings useful system functions to widgets allowing users to perform the following actions right from the home screen.
Respring
Enter Safemode
Reboot
UI Cache
PowerWidget comes in three sizes including small, medium and large. So you can choose which ever size you prefer on your iPhone's home screen. Once added the nicely designed widgets match the aesthetics of stock iOS 14 widgets.
You can download the PowerWidget tweak on a jailbroken iPhone that is running iOS 14 or later. This is a free tweak that can be downloaded from the Packix repo.