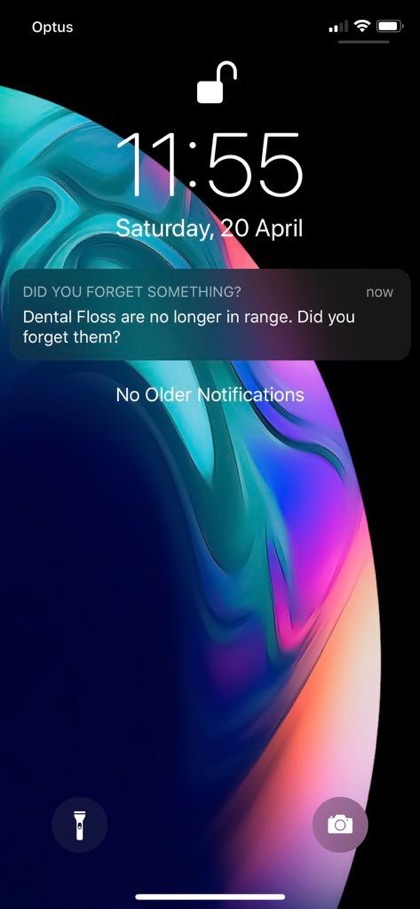 How many times have you forgotten your AirPods or any other Bluetooth accessory while leaving the house or your car. We have all been victim of our own negligence. When you forget something behind such as the AirPods, you either have to go back to get them or spend the whole trip without music. But things can take a bad turn when the place you forgot the Bluetooth accessory isn't your home or car.
That is where the newly released Proximitus tweak can be very useful. This clever little tweak sends users a notification whenever it detects that the Bluetooth device has gone out of device's range. Proximitus will notify you when your device is connected to an accessory, when it is disconnected, when it goes out of range and when it is running low on battery. With these handy features this tweak can essentially remind you to always pick up your Bluetooth headphones when you are leaving a place, even saving them from getting left behind in a public place.
You can configure Proximitus tweak from Settings where you can enable or disable any of its alert features, adjust the alert sensitivity to make sure you don't get false alerts, adjust scanning frequency and disable scanning while the iPhone is unlocked.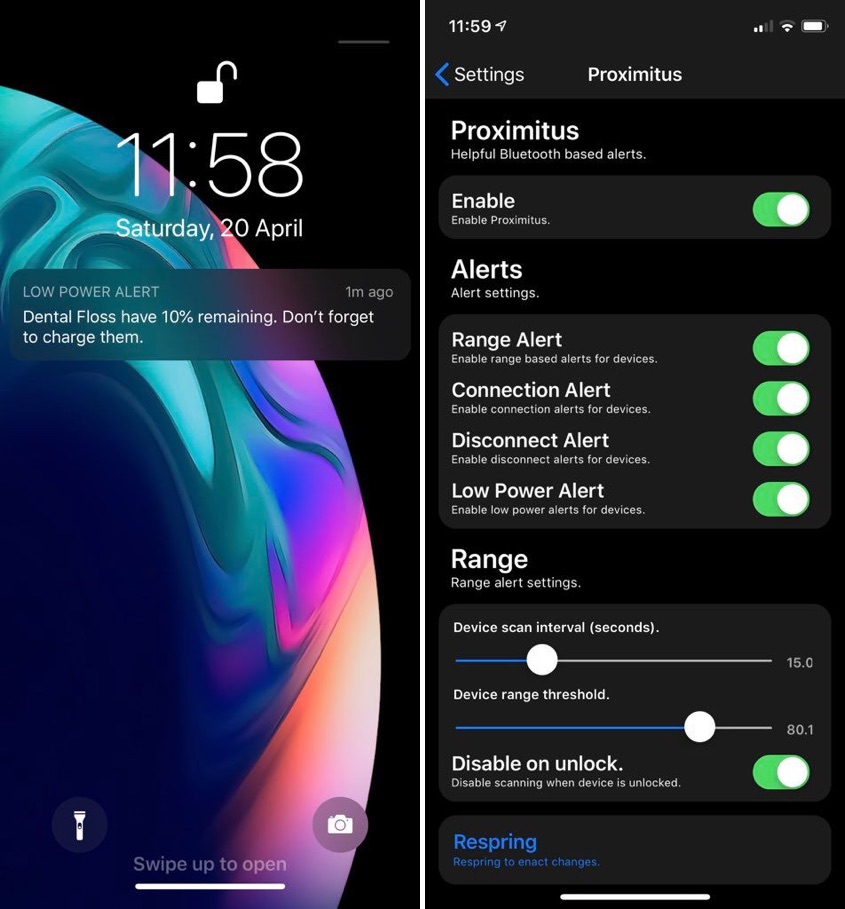 Proximitus also offers a Control Center toggle that allows users to enable or disable the range scanning. This is particularly useful since you can conveniently turn off the tweak while you are at home to avoid unnecessary notifications.
Proximitus tweak supports all low energy Bluetooth devices including but not limited to AirPods, Apple Watch, Tile and Fitbit.
You can download and install Proximitus tweak from Cydia where it is available for $1.49. It is compatible with iOS 12 and iOS 11.