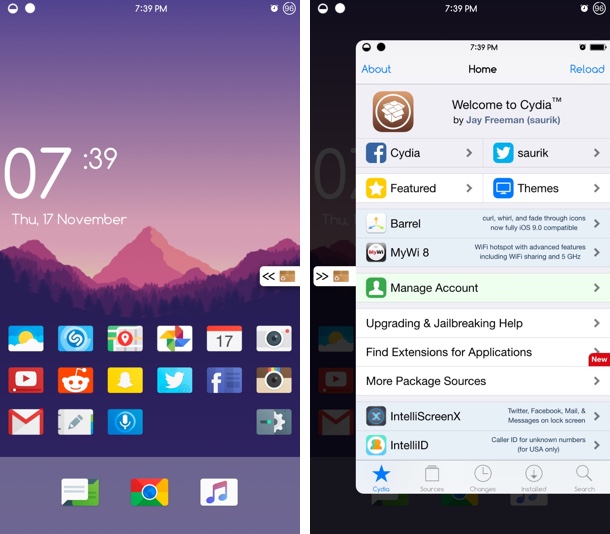 The new PullOver tweak from Cydia makes it possible for iOS users to pin their most used application to their screen and bring it forward whenever they like with tap of a button. The hack truly brings a new way to multitask on iOS devices. The best thing about this tweak is that it adds convenience for the user without being too intrusive. How PullOver tweak works is pretty simple, you can 'pin' any application of your choice and then tap on the pullover button that appears on the bottom right side of your device's screen to launch it.
So you could be browsing the internet on Safari or watching videos on Youtube and you can quickly tap on the pullover button to bring your frequently used application to the front. Use it and then return to whatever you were doing before. While PullOver is great for pinning messaging apps it can also be useful in many other instances such as taking notes or changing sound tracks in the Music app. Once you are done with the app you can push it back until you need it the next time.
From Settings you can configure the appearance of the PullOver button, enable or disable the tweak and more importantly choose an Activator gesture that will be used to pin an application. Once set you can pin any application that you are currently using by performing that particular gesture.
PullOver tweak is open source and available for free. You can download it from Cydia's BigBoss repo. The tweak has been tested to work on iOS 9.0.2 up to iOS 9.3.3.