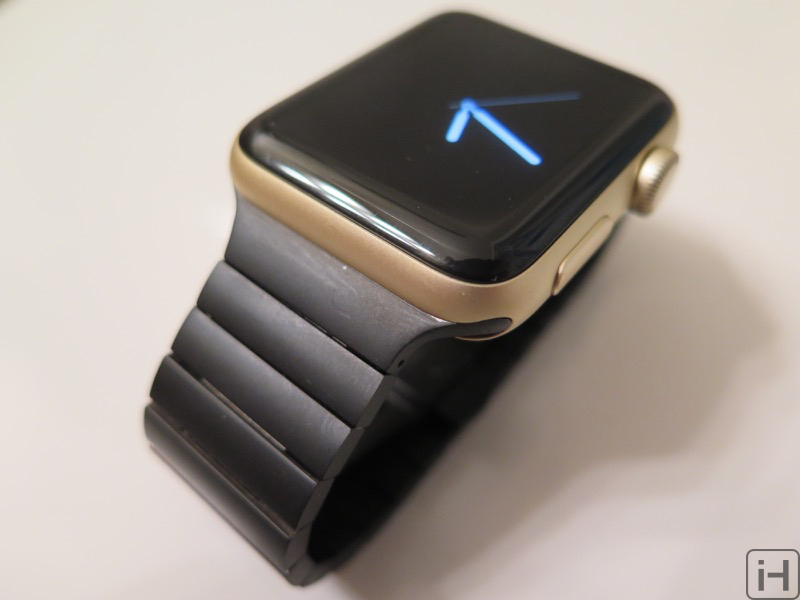 While the Apple Watch is great as a fitness tracking device, with a quick swap of a band, it can become a very beautiful timepiece. Apple has some very elegant watch bands, mainly the Stainless Steel Link Bracelet. Unfortunately, the Stainless Steel Link Bracelet is very expensive, costing over $500. JUUK (pronounced "Juke", as in "Jukebox") is a company which prides itself in making quality Apple Watch bands, and is owned by Eugene Ho, who has over 20 years of experience in the watch industry under his belt. His experience is clearly reflected in his Apple Watch bands. There are two different models, with a third one on the way. There is the Revo, which we'll be taking a look at today, and the Locarno, which features a 5-row design.
The JUUK Revo Band is available in three different finishes. I personally like the look of the Polished finish the best, but since I own a gold Apple Watch Sport, it wouldn't look too good on my wrist. The Brushed finish I think would look best on the Silver Apple Watch Sport. So that left me with the Gunmetal Revo, which I think compliments my watch the best.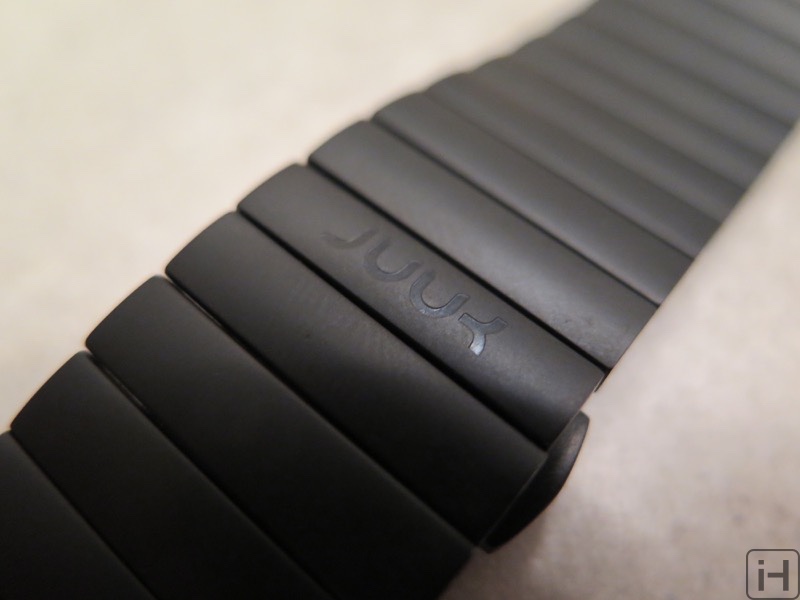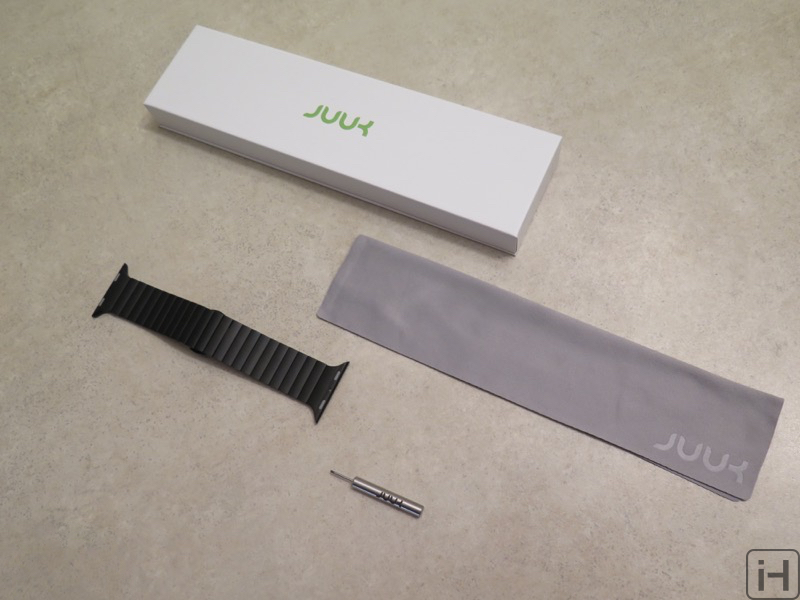 The entire package of the JUUK Revo band is really nice. It has very simplistic packaging, and on opening it up, you will find a cloth for polishing up your band, the band itself, and a tool to remove pins to fit your wrist. If you have worn Apple's Stainless Steel Link Bracelet before, it might come as a surprise to you on just how heavy it is. It is quite significant if you compare it with Apple's, but it's not uncomfortable, and you'll quickly get used to it.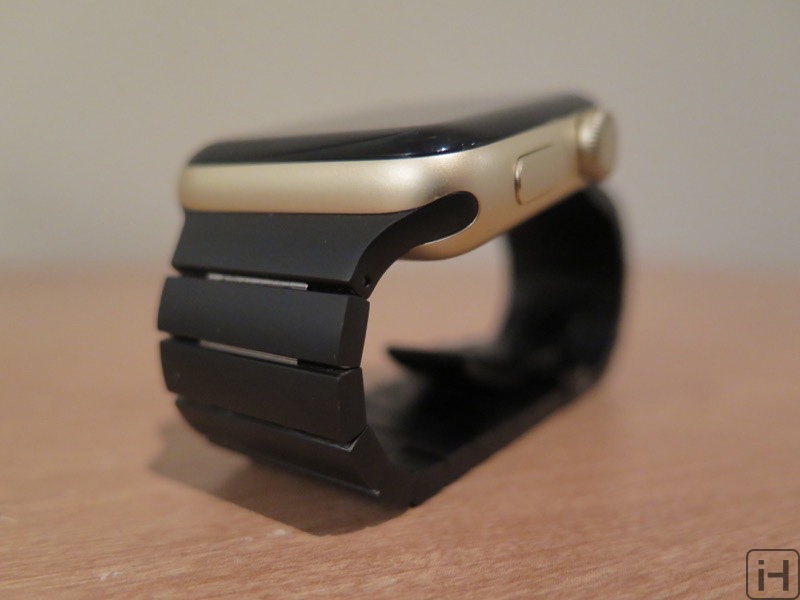 Unless your wrist is a perfect fit, you're most likely going to have to remove some links. While it's not as easy as Apple's push buttons links, no special tools are required other than the simple flathead that is included in the box. I didn't need any pliers to remove the pins. Once you adjusted the band to fit your wrist, it fits very nicely. The clasp doesn't sit flush like on Apple's Link Band, but it still was very comfortable to wear, and I never felt the clasp dig itself into my wrist. The space between each link also lets it make sure it won't pinch your arm hair.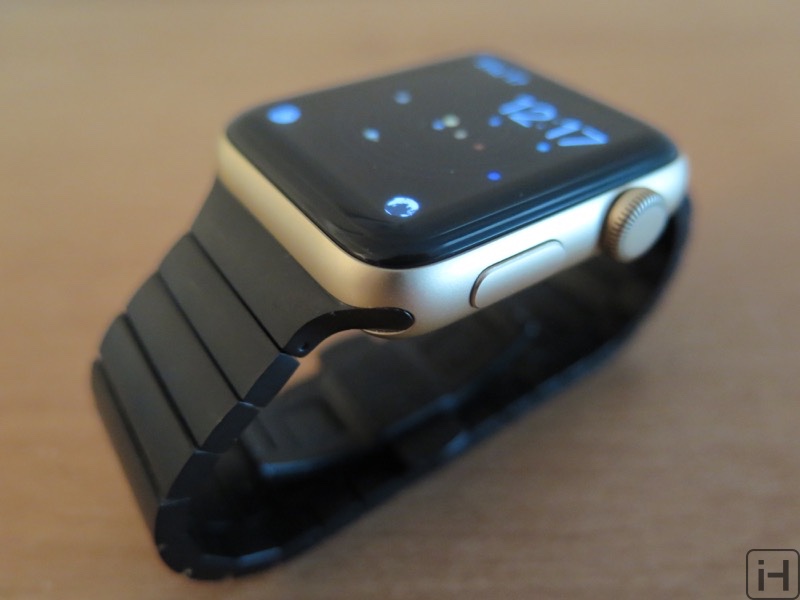 As for looks, the JUUK Revo Band is beautiful. It looks really slick and modern, and it turns my watch into a beautiful timepiece, rather than it looking like a computer or fitness tracker on my wrist. It's sleek, and it compliments the Apple Watch very well. You're bound to receive compliments on it. I love the look of it, and it's the band I use most often.
If there's one things I don't like about the JUUK Revo Band, it's the connectors. The connectors on the Revo were custom made, which gives it a tighter fit. While apparently it fits fine on the original Apple Watch, the Series 2's slot for watch bands is ever-so-slightly smaller, which makes the Revo tighter than it's supposed to be. It makes it more difficult to switch the bands easily. Although I did find it got a bit easier after using it for a while and loosening the connector a bit.
You can buy the Revo over at JUUK's website for $229.00 for the 42mm model, with the 38mm currently being on sale for only $154.00! If you're looking for a cheaper alternative to Apple's link band, or a band to turn your Apple Watch into a beautiful timepiece, JUUK's bands are definitely something you should look into!
This slideshow requires JavaScript.
Disclosure: iOSHacker may receive a commission if you purchase products through our affiliate links. For more visit our privacy policy page.