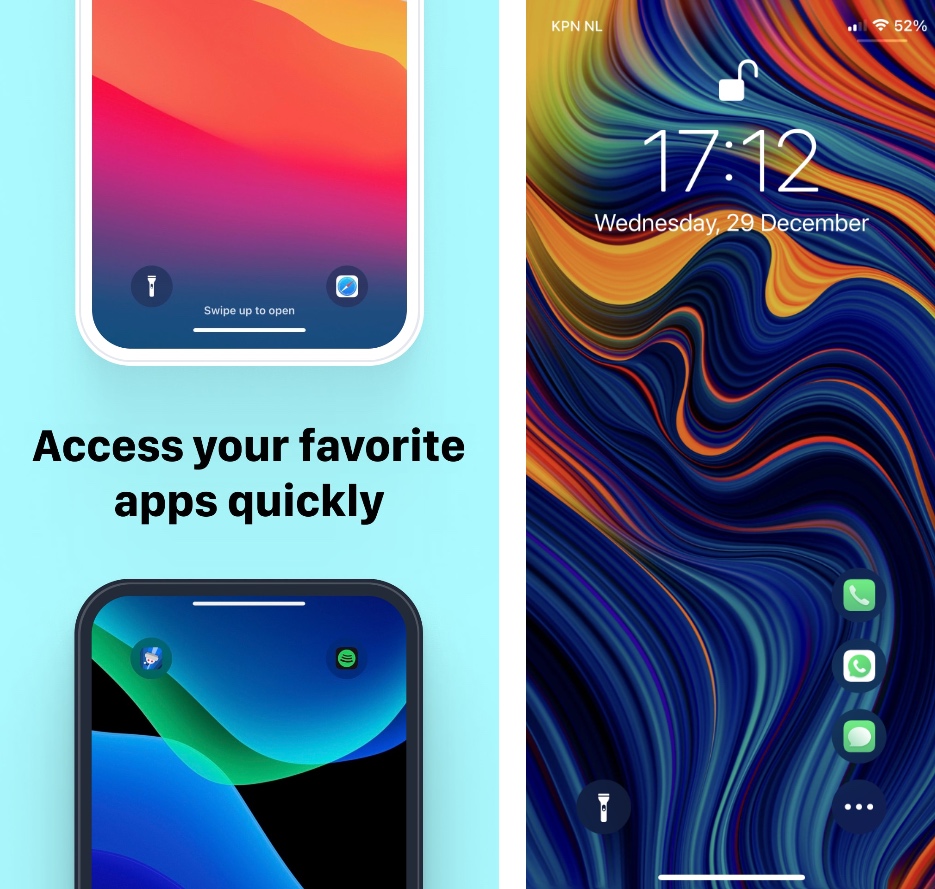 iPhone's lock screen gives users quick access to the flashlight and the Camera. While both of these are good shortcuts to have, Apple could do a lot more by allowing users to customize the lock screen shortcut buttons and add access to their favorite apps.
That is where the QuickActions tweak for jailbroken devices comes in. With QuickActions tweak users can launch their favorite apps quickly right from the lock screen. With this tweak you can choose to have quick access shortcuts of your most used apps and access them without fully unlocking your iPhone.
With QuickActions you can choose one or more apps that will replace the Camera shortcut. If you choose more than one apps, then you can tap on the right shortcut button to reveal the list of icons, and then tap on the one you want to open. You can also set X and Y offsets for each button.
QuickActions also enables users to toggle Do Not Disturb mode and hide the buttons that they don't want to use.
You can download the QuickActions tweak from the Chariz repo where it is available as a free download. It supports iOS 13 and iOS 14.
More tweaks: