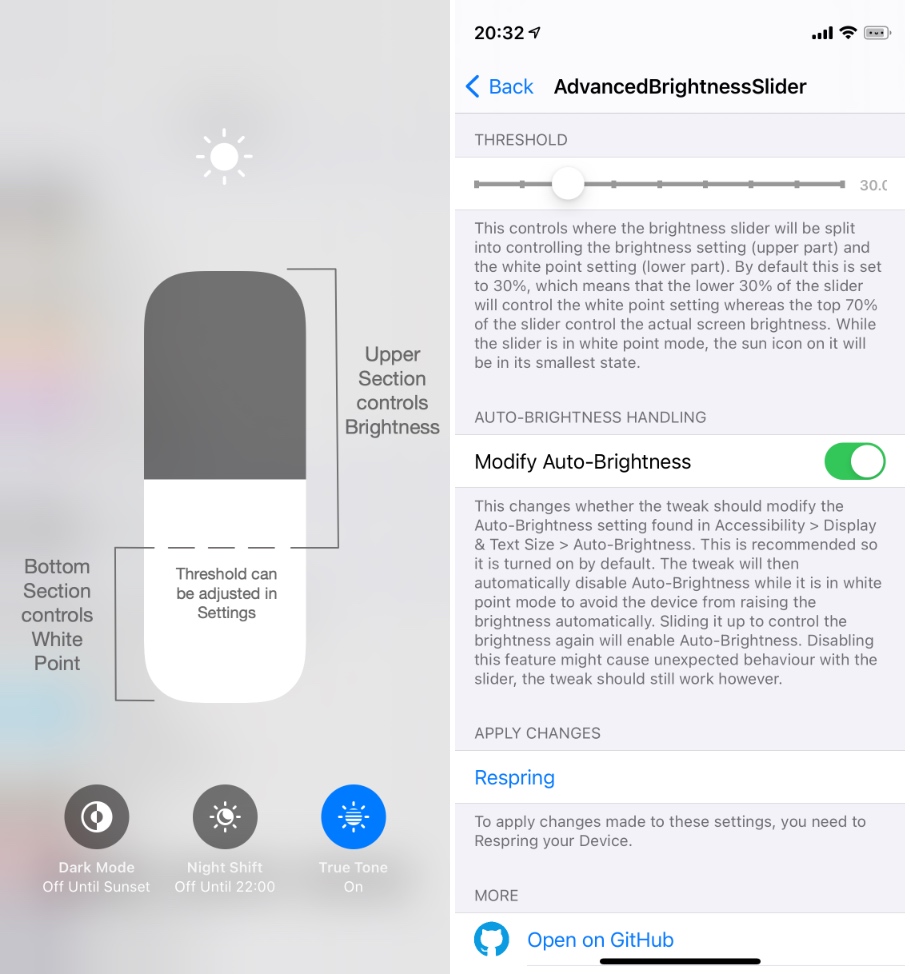 Do you find the brightness of your iPhone's screen to be too bright even after reducing the brightness slider to its lowest point in Control Center? Then AdvancedBrightnessSlider tweak is for you.
Many users take advantage of the Reduce White Point setting found under the Accessibility menu to further reduce the brightness of their device. However getting to this setting every time takes time and effort.
With AdvancedBrightnessSlider tweak you can integrate the Reduce White Point setting right into the Control Center Brightness slider.
The tweak divides the brightness slider into two parts. The top section lets you control and adjust the brightness at normal levels. However when you move the slider beyond this point, then the other part lets you control the White Point beyond 0% brightness level.
You can change the threshold for when slider changes from brightness to white point from tweak's settings.
Users can also configure the tweak to automatically disable the Auto-Brightness feature, which is found under Settings -> Accessibility -> Display & Brightness. Turning off Auto-Brightness with this tweak prevents the device from raising the brightness automatically when you want to keep it at a low point.
You can download the AdvancedBrightnessSlider tweak from the Packix repo where it is available as a free download. It works with iOS 14 or later.
Disclosure: iOSHacker may receive a commission if you purchase products through our affiliate links. For more visit our privacy policy page.