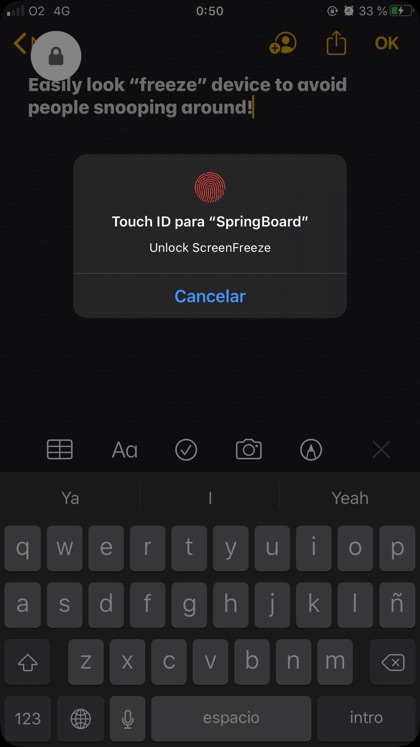 If you have friends or colleagues who have no concept of other people's privacy, then the ScreenFreeze tweak for jailbroken devices is a must have for you.
We have all been in situation where we hand over our iPhone to a friend to show them a picture or a webpage, only to later find out that they went through our stuff without our permission.
Not anymore, as with ScreenFreeze tweak you can actually freeze the screen of your iPhone when you are handing it over to someone. You can freeze the iPhone's screen by triggering ScreenFreeze with an Activator action. While the screen is frozen other person cannot interact with the screen or go to your iPhone's home screen.
Once you are done showing your iPhone to someone and want to return it to its normal state, you can simply perform the same Activator gesture again after which your iPhone will ask for a Touch ID or Face ID authentication. Simply authenticate to unfreeze the iPhone's screen. In addition to the same gesture you can also trigger authentication using iPhone's physical buttons.
ScreenFreeze tweak is a great privacy tweak that can help you keep your data secure from snooping eyes.
You can download the ScreenFreeze tweak from the Packix repo where it is available as a free download. It is compatible with iOS 12 and iOS 13.