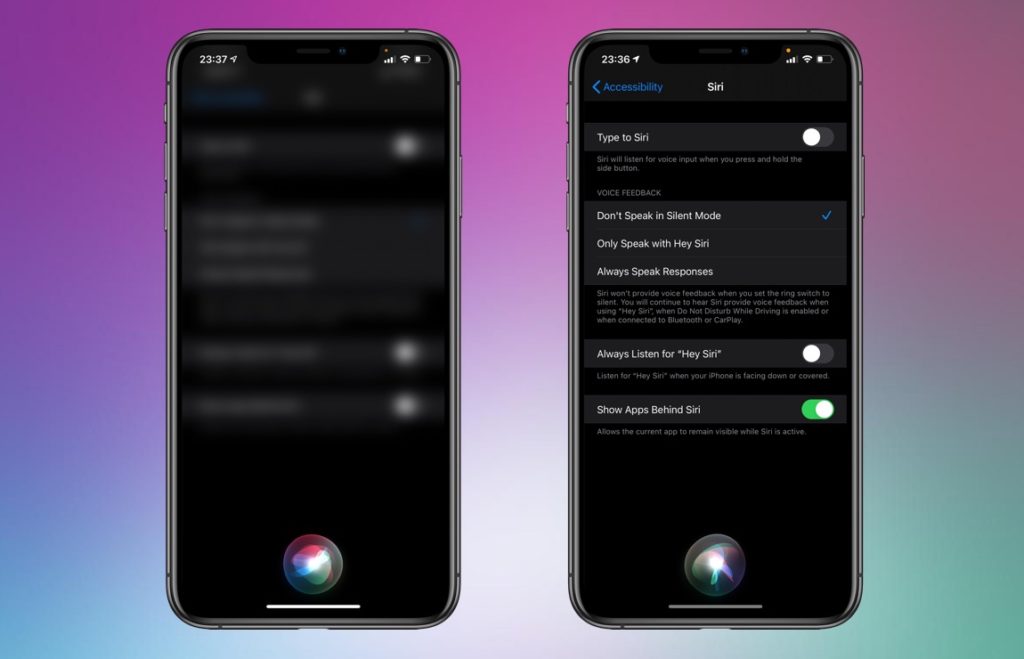 iOS 14 brings many changes to Siri, one of which is a compact UI. On the latest update Siri does not take up the full screen but instead appears as an icon at the bottom of the screen.
With the updated design, the Siri voice assistant displays as a circle at the bottom of the screen. The results Siri comes back with are displayed like a notification on iPhone and like a card on iPad. The rest of the background is transparent and lets you see the app or home screen behind Siri.
However if you are not comfortable with the new transparent Siri interface and would like it to blur the background instead, then you can do this from Settings.
Enable Full Screen Siri On iOS 14
If you want to use Siri in a full-screen mode and replace transparent background with a blur, then you can do that by following the instructions below.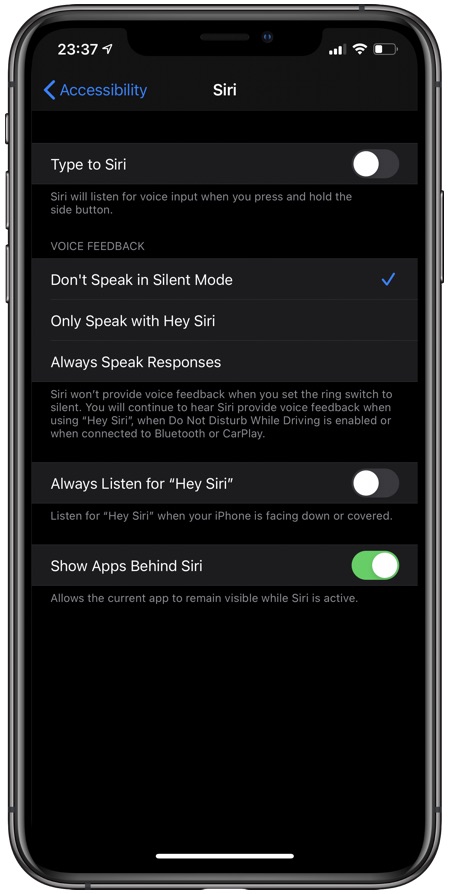 Open 'Settings'
Go to 'Accessibility'
Tap on 'Siri'
Now disable 'Show Apps Behind Siri'
Press the right-side button or use 'Hey Siri'
Now Siri will display on full screen and will blur the background apps, making it easier for you to focus on the results in produces. 
Note: In order to disable the full screen, follow the above-mentioned steps and at step number 4 enable 'Show Apps Behind Siri'.
Pretty simple! Isn't it? Share this guide with your friends and family and help them enjoy the new Siri app!
Stay tuned to iOSHacker.com for more useful posts for your Apple devices.