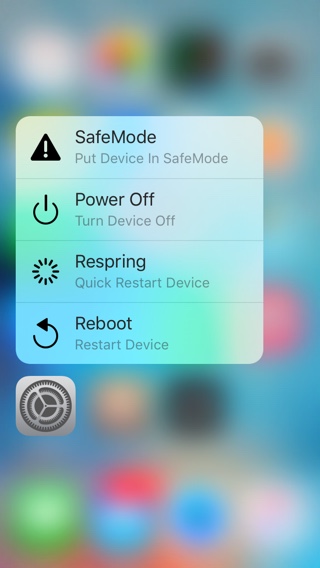 If you own an iPhone 6s or have been trying out the new Forcy and RevealMenu tweaks, then you might have noticed that not all apps offer 3D Touch menus, yet. This includes the stock Weather and Settings apps. Even Cydia does not have a 3D Touch menu. The new Shortcuts tweak fixes that by adding native looking homescreen icon menus to the mentioned apps, allowing users to access them like any normal 3D Touch menu.
For Weather app, Shortcuts tweak allows users to get the current temperature of where they are without even launching the application. It shows the current temperature, location name and expected high and low temperatures. From tweak's preferences users can even choose if they want the temperature in Celsius or Fahrenheit. For Settings app, the tweak gives easy access to SafeMode, Power Off, Respring and Reboot options through the icon menu. In addition to that Shortcuts also adds a menu for Cydia, allowing users to quickly add a source to it.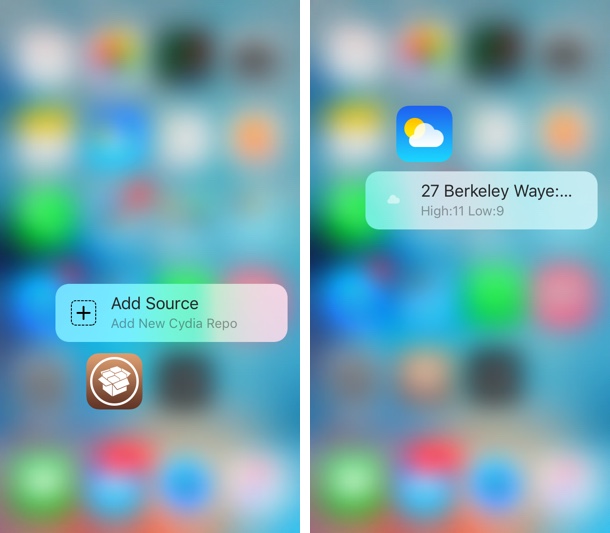 As the tweak is still in beta, we hope more apps will be added to the support list. We would also like to see some customization options, enabling users to select which options they want to see in any particular app's 3D Touch menu.
You can download Shortcuts tweak from Cydia by adding 'http://repo.cpdigitaldarkroom.com/'. Remember the tweak is still in beta, so expect bugs and regular updates.