Notification Center is a place where you can access a wide range of information ranging from weather, current date, upcoming events, pending notifications and much more at a glance. And thanks to third-party widgets the possibilities are really endless. Due to the overwhelming amount of information that is available through this particular section of iOS it can become cluttered, which is a big problem for people who like minimalism. It also makes using Notification Center difficult since you are always finding it hard to quickly get the information you are looking for, which kills the whole purpose of having NC in the first place.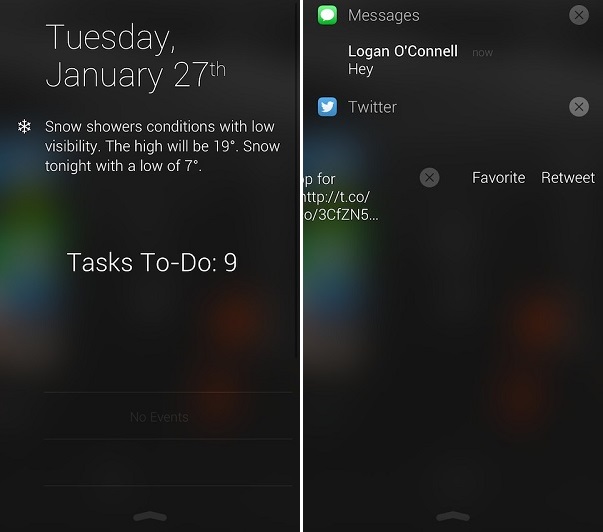 To solve everyone's Notification Center related problems a new Cydia tweak called SimpleNC has been released, which allows users to declutter the Notification Center by hiding different elements of it. Users can also perform other changes to personalize it according to their liking.
With SimpleNC tweak you can completely remove the tabs that are present at the top, hide the headers found on Today and notifications sections, hide text and icons for notification headers, remove background blur, remove separator lines and more. The tweak also adds useful shortcuts like ability to clear notifications with a single tap and clear notification buttons.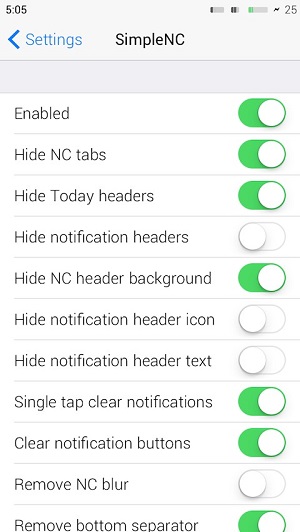 SimpleNC is a useful tweak that gives you full control over how Notification Center works. You can download it from Cydia for free.