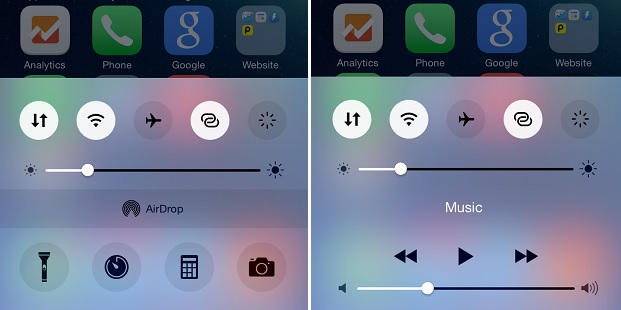 The Control Center is one of the most colorful parts of iOS, complete with its sliders and buttons that are begging to get noticed. If you would like a simpler look for this important aspect of your iOS device then a new Cydia tweak called CClean can help. Like many other hacks of its kind the CClean tweak allows users to hide different parts of Control Center. This enables users to get rid of sections that they barely use such as the AirDrop buttons or quick launch buttons. In addition to that there are several other useful features that make this tweak worthy of being installed on your device.
With CClean you can remove backgrounds of brightness slider and AirDrop button, remove icon background for circle and square buttons. You can also add a circle style to the Quick Launch buttons as seen in the screenshot above.
There's another cool feature in this tweak called 'Jumbo CC Icons', which replaces the normal icons with super large ones. Apart from that as mentioned earlier in the post you can add or remove any section of Control Center according to your preferences.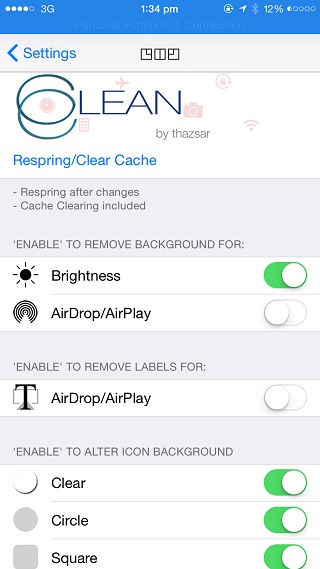 You can download CClean tweak from Cydia for free. It works on all devices running iOS 8 or above.