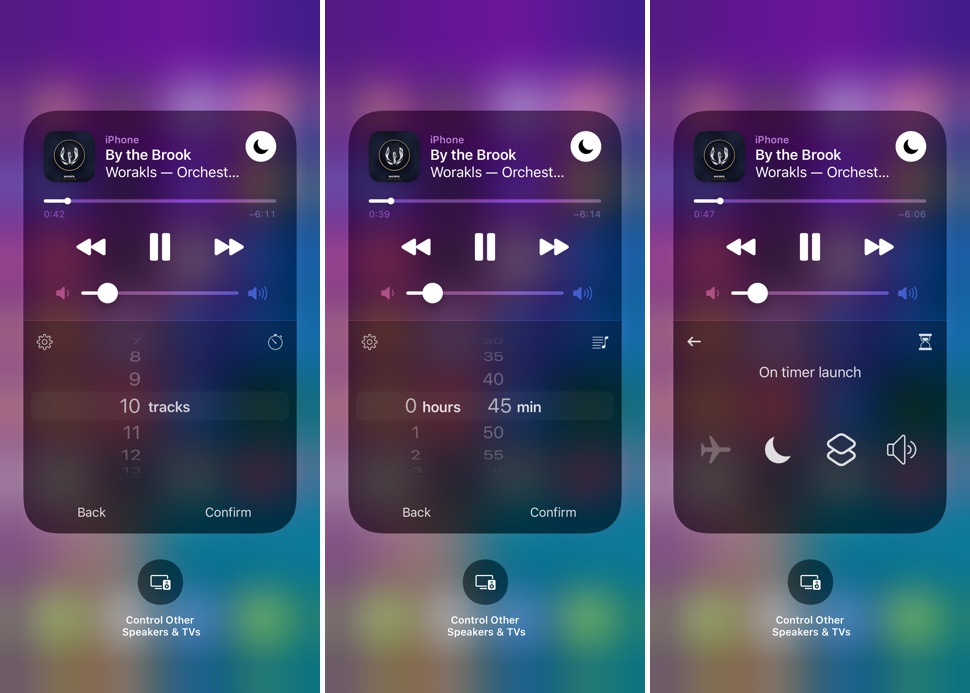 If you're someone who likes to fall asleep while listening to music, then you are going to love the Sleepizy 2 tweak. We have reported about Sleepizy's original version a couple of years ago however that version did not support the new Control Center music widget that was introduced in iOS 14.2 or later.
Sleepizy 2 tweak has been rewritten from ground up with full iOS 14.2+ music player compatibility. This new version makes accommodations for the new player while also maintaining all the features that made the tweak so useful in the first place.
If you haven't used the Sleepizy tweak before and are trying out the Sleepizy 2 for the first time, then here's a quick introduction. This tweak makes it possible for iPhone users to set a timer after which music stops playing. Since the tweak integrates with the Control Center music widget you can start the Sleepizy 2 timer from no matter which app you are currently using.
In addition to setting music timers users can also use this tweak for automate actions on timer start and stop such as automatically enabling the Do Not Disturb mode, disconnecting Bluetooth devices or launching their desired iOS Shortcuts.
Perhaps the best things about this tweak is that it is made up with stock iOS UI components, which means it feels like a native iOS features.
With Sleepizy 2 tweak you can make your iPhone stop music after specific hours or number of tracks. It also offers other features like ability to fade out music after user specified seconds, make the tweak complete the currently playing song before stopping music and more. A full list of Sleepizy 2's features is available on tweak's description page. All of its features can be controlled from the Control Center music widget.
You can download Sleepizy 2 tweak from Packix repo, where it is available for $1.99. The tweak is available at a 50% discount for those who already own the original Sleepizy tweak. It is compatible with iOS 14.2 or later.
More tweaks:
Disclosure: iOSHacker may receive a commission if you purchase products through our affiliate links. For more visit our privacy policy page.