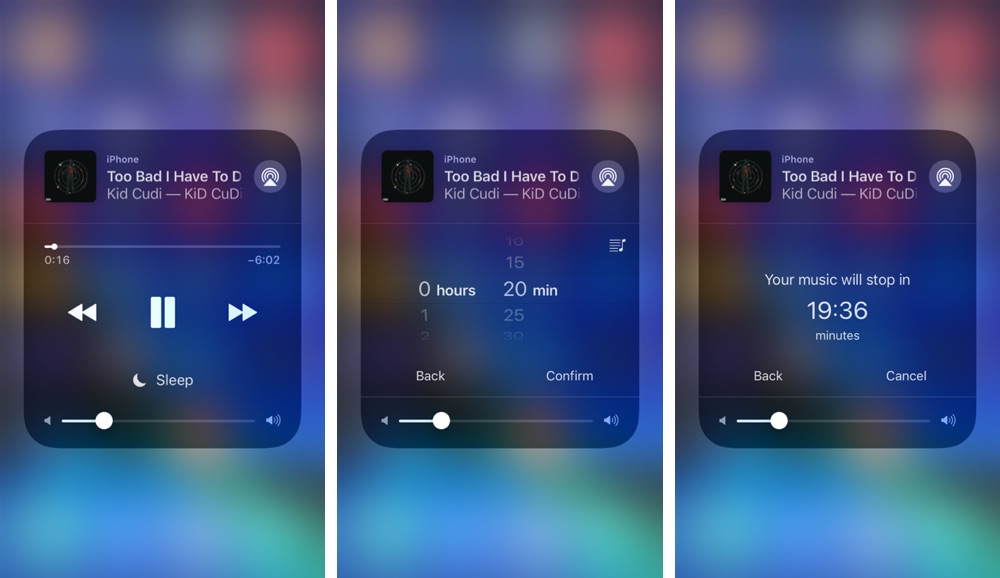 Are you someone who falls asleep listening to his or her favorite music? Then Sleepizy tweak for jailbroken devices is for you. With this hack users are able to set a timer after which the music stops playing automatically. This is great for those who end up sleeping while their music keeps playing all night.
Sleepizy is a well designed tweak that integrates with the Control Center. You can access the Sleepizy interface by long pressing on the music widget and then tapping on the 'Sleep' button. From there you can set up a timer after which the music will stop playing automatically. In addition to specifying time, users can also specify the number of songs that can be played after which music can turn off.
A very nice feature of the tweak allows the song to finish before stopping the music, even through the time has already ran out. This can save you from frustration caused due to song stopping while it is half way through.
The tweak also displays the timer on the lockscreen music widget that makes it easier for users to see how much time is remaining until the music stops. Sleepizy works with all music apps including the stock Music app, Spotify, YouTube and more. Sleepizy also has fade out feature that will slowly decrease the volume for your chosen duration.
While Sleepizy is marketed for those who want to stop music at night, it can also be useful in other use cases where user wants the music to stop after a particular time.
Sleepizy tweak is available via the Packix repo, where it costs $1.49. It works with both iOS 11 and iOS 12 jailbreaks.