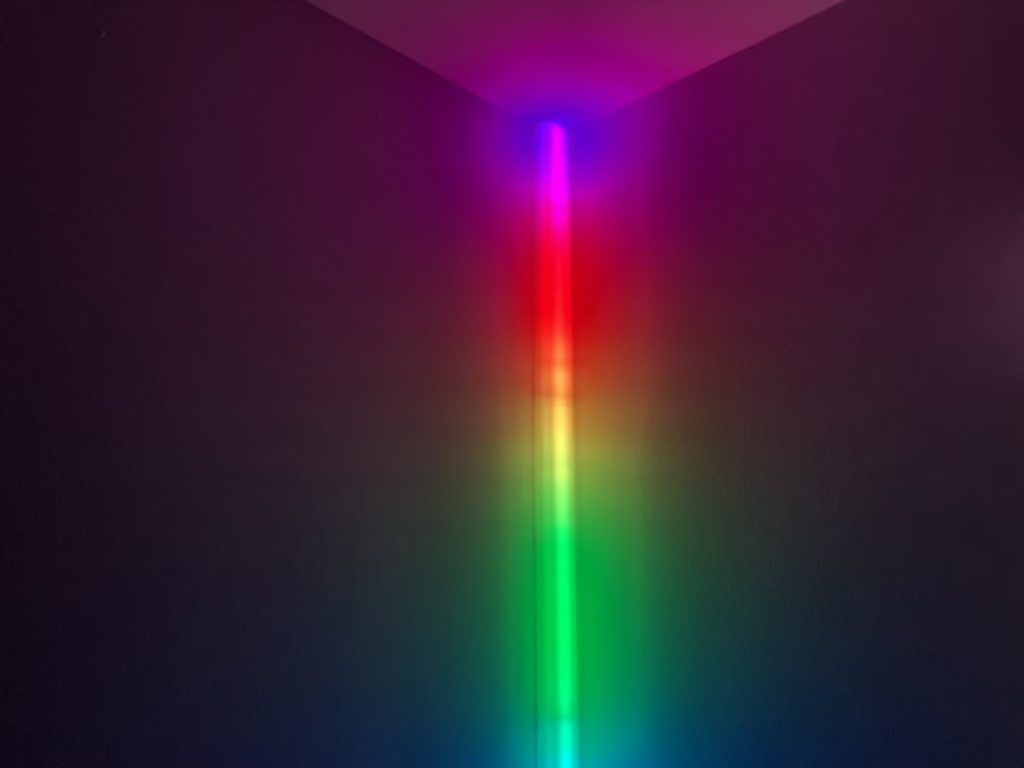 Color smart bulbs are pretty fun, but you know what? In practice, I don't use the color that much. It can be nice for relaxing with some friends, but having a purple light fill your room isn't the best for productivity. That's why things like the Nanoleaf Light Panels and LIFX Tile appeal to me. You can have beautiful colorful accent lights, while at the same time have regular white light in the room. Most of these smart wall lights consist of panels that you connect together. The LIFX Beam is unique, as rather than panels, they are sticks that you can connect together to make a beam of light.
Installation
Inside the box, you'll find 6 light sticks and 1 corner light, which allows you to create an "L" shape beam. One of my biggest complaints with the LIFX Tiles was how difficult it was to install them. It required routing wires to connect the Tiles together, and it took me several hours to install. The install process with the LIFX Beam is much simpler. On each end of a stick is a magnetic connector. Simply snap them together to connect them! This is a huge improvement over the LIFX Tile, however, there are a few limitations. Because they're magnets, they have to connect to a specific side. I initially wanted to create a backward 7 shape, but because of the magnets, it was impossible. I later settled for creating a straight line.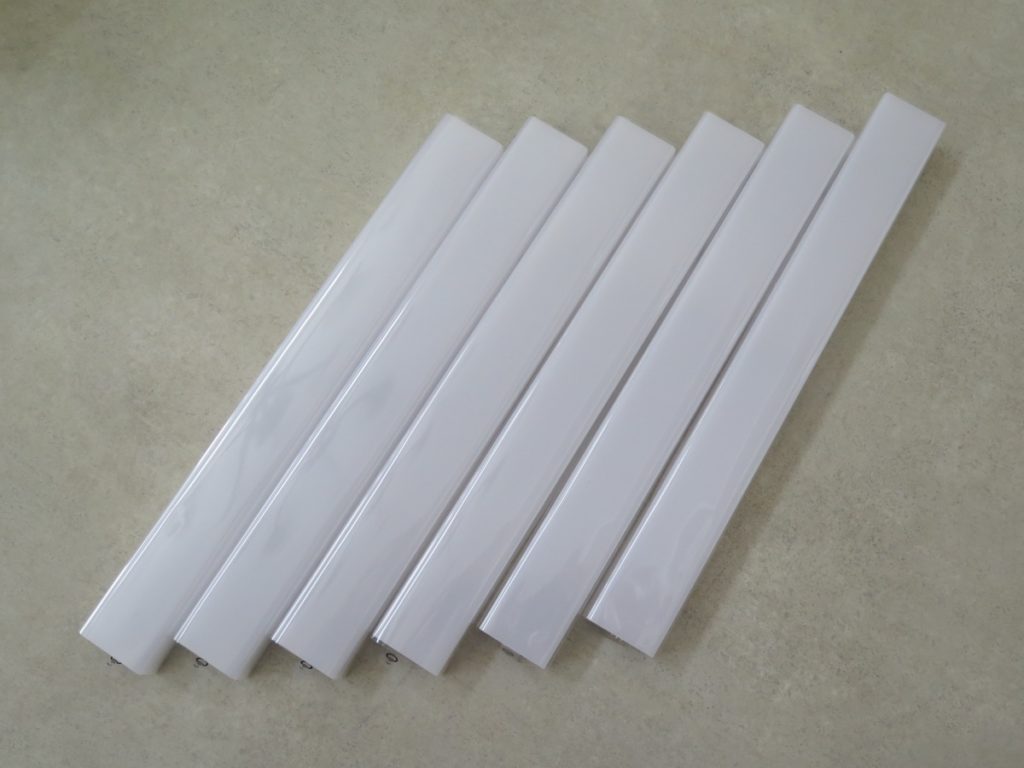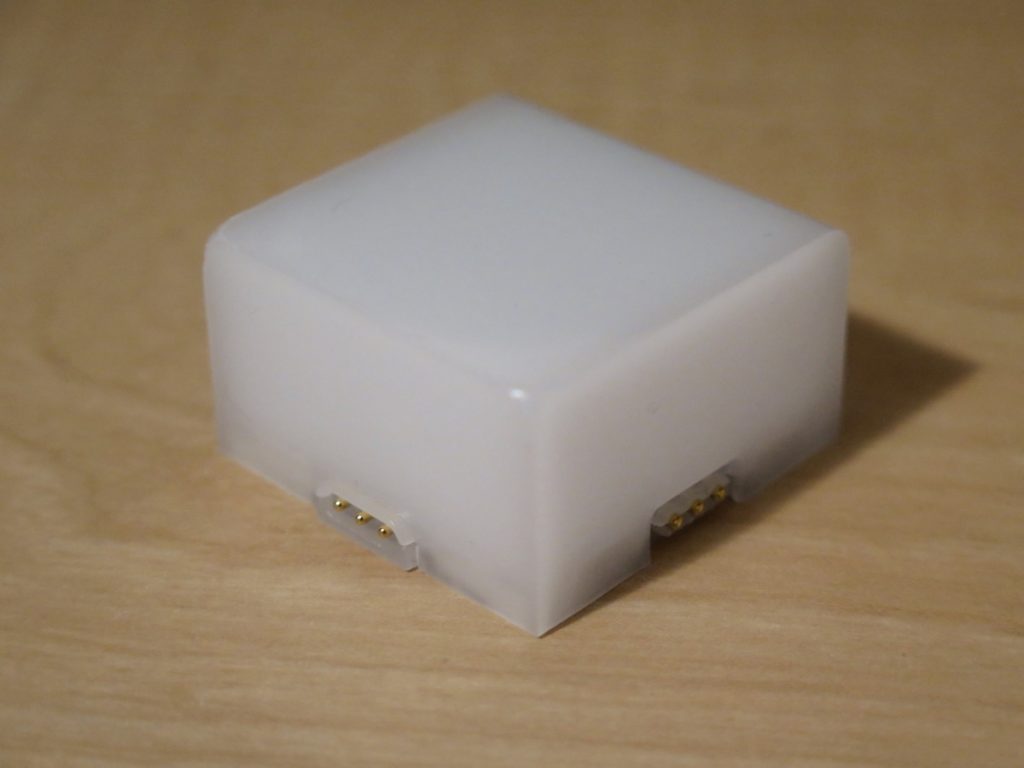 Using the 3M mounting tape, I starting mounting them to the wall, but when I got to the end, the magnets prevented me from plugging it into power. Fortunately, it was easy to remove them and install them again correctly. One thing I would have loved to see would be a connector that would let you spread the beam across two walls. I believe this is possible and LIFX could decide to release an additional accessory to allow this. However, at this time you are limited to using two corner pieces and 8 sections. If you want more, you're probably best to look towards the LIFX Z Strip.
Usage
With it all set up, how does it perform? Just like other LIFX lights, there a few different ways to adjust the light. There's the standard color wheel, which lets you pick a solid color of your choice. The lights are pretty bright, which each section being 200 lumens, for a total of 1,200 lumens! It can easily light up a small room at maximum brightness. There's something quite soothing about a single solid color filling the entire beam, but the real fun begins when we head towards the Create tab. Here, we can select from a variety of themes.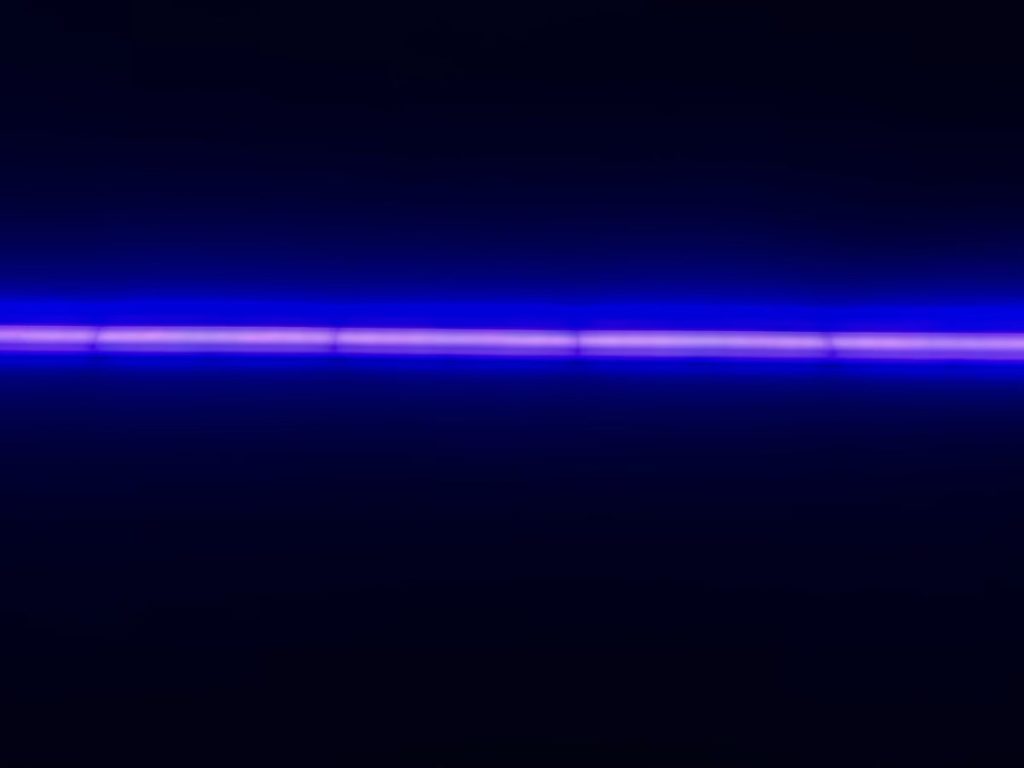 These themes aren't just a solid color though. Each section has 10 LEDs that can be colored separately. With all 6 sections, that leads to a total of 60 separate LEDs that you can control. Seeing the colors blend together with the themes is something quite special. There are some stunning themes to choose from, but if you want to get creative, head on over to the paint section (this is the create tab after all!) Here, you can use your finger to "paint" directly onto the Beam. You can create more beautiful themes like the ones included, or have some fun and put up dozens of different colors.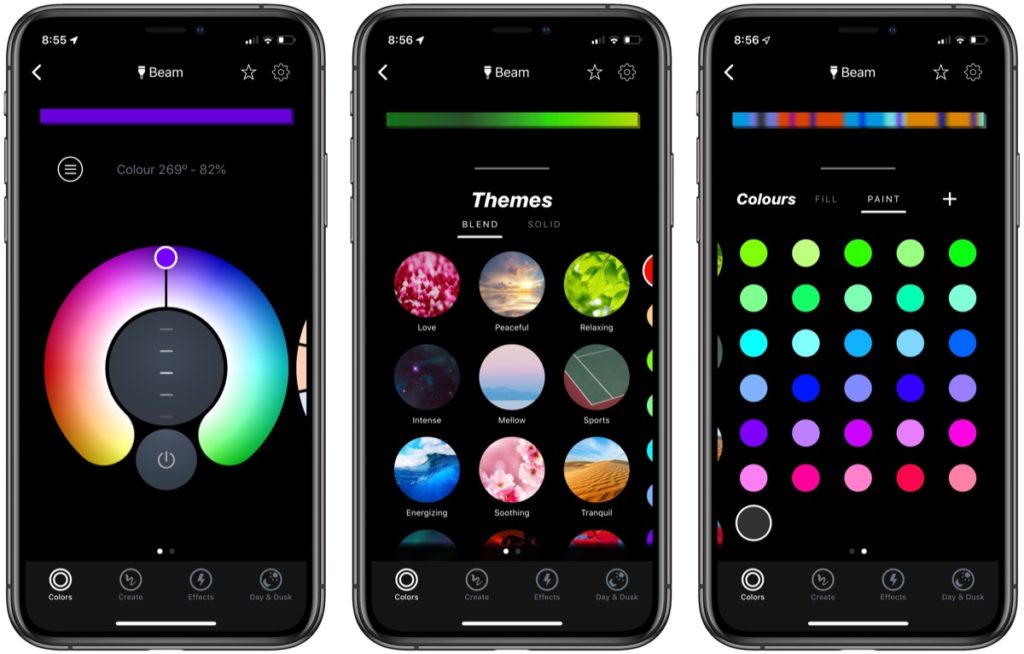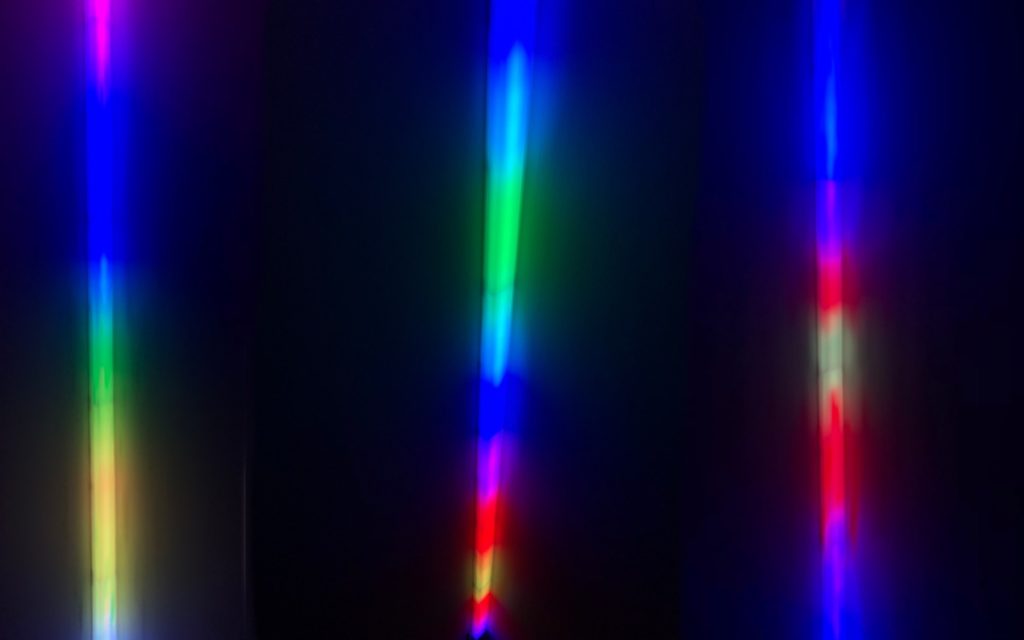 Over on the effects tab, you have the usual with LIFX; Colour Cycle, Flicker, Spooky, Strobe, and the music visualizer. But the LIFX Beam includes a new effect that is not seen on the LIFX Tile or their lightbulbs, and that effect is Move. What it does is move the colors either up or down. You can adjust the speed too, from the seizure-inducing 100 milliseconds, down to the memorizing 60 seconds. It's easily my most favorite effect that the Beam has.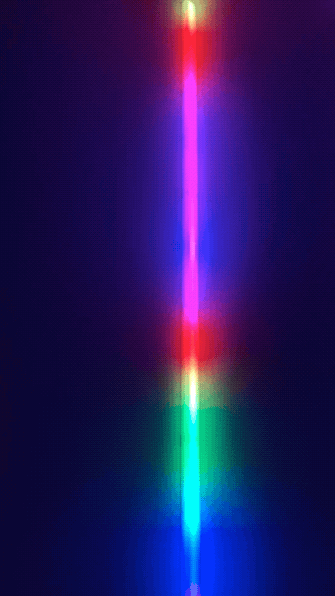 Compatibility
HomeKit, Alexa, Cortana, and Google Assistant support is all here. I did have connection issues a few times with Apple HomeKit, but Google Assistant support was solid. Being that it supports Apple HomeKit, I was able to connect it to my Logitech POP button, so a simple press can turn the light off. You can control it with Siri to toggle it or set it to a specific color, and you can use it with automations. For example, you could have it turn red if your door is unlocked during the middle of the night. It also works with Logitech Harmony, so I can turn it off before watching a movie with a tap of a button.
While the LIFX Tiles received a firmware update that allows you to tap them to turn them on or off, an update that I totally was not expecting and very pleased to receive, the LIFX Beam has no such feature. So if you don't have a phone or some other smart home gadget to turn the Beam off, you'll have to unplug it; there's no light toggle on the adapter. The lights also turn on when plugged it, so during the middle of the night when the power came back on after an outage, the Beam turned on. Setting a default startup color would be most welcome.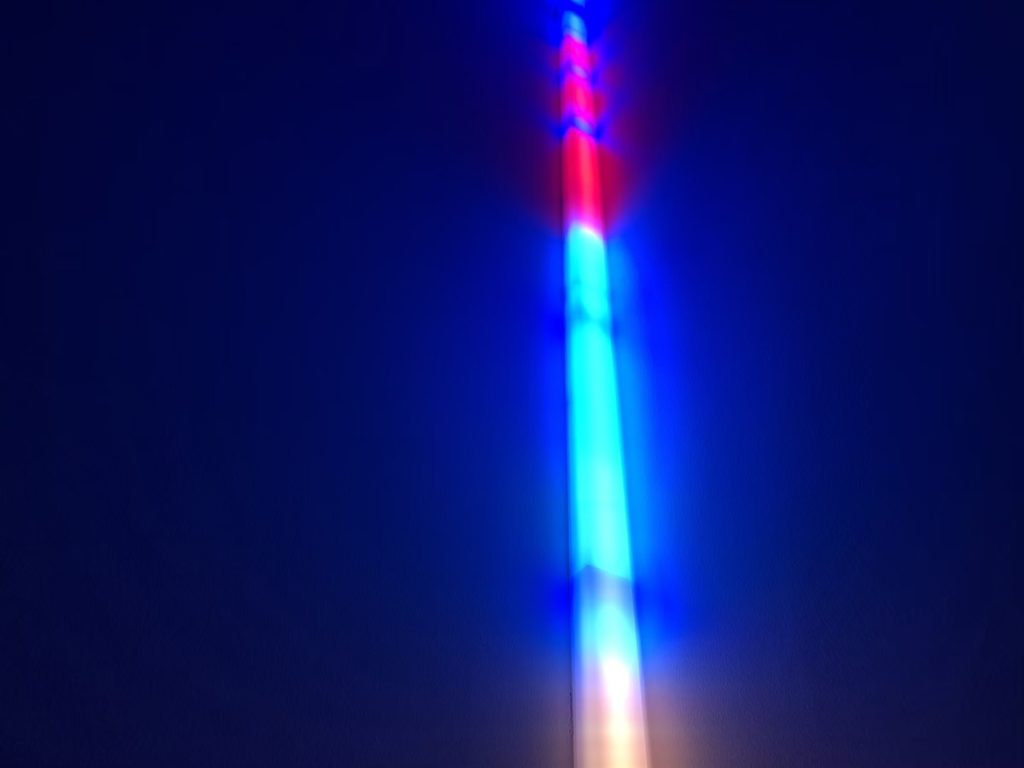 Final Thoughts
Probably the best thing about the LIFX Beam though is the price. Initially, the LIFX Tiles were $249. However, more recently, they have a starter kit that you can pick up for $149, but it only includes 3 Tiles, which is quite limiting in my opinion. With the LIFX Beam starter kit, you get 6 sections and a corner piece, along with everything else needed for setup, for the same price of $149. That's a much better value in my opinion, and the LIFX Beam will probably be the first feature lighting product I recommend to people now. You can buy the LIFX Beam Starter Kit for $149.99 from LIFX's official website.
What do you think of the LIFX Beam? Would you buy it? What's your favorite HomeKit accessory? Let us know in the comments section down below, and be sure to follow us on our social media platforms to stay up to date on our latest reviews!
Disclosure: iOSHacker may receive a commission if you purchase products through our affiliate links. For more visit our privacy policy page.