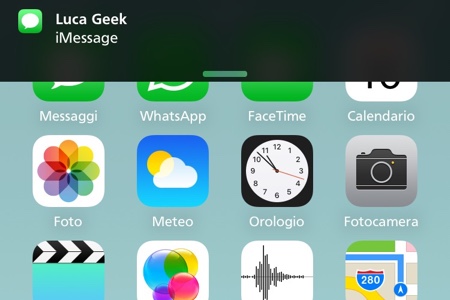 When it comes to customization there's not much you can do with the banner notifications of iOS. That changes if you give SmartBanners tweak a try, as with this hack you can change their behavior and make them more user-friendly, and perhaps 'smarter'. With SmartBanners you basically get three options that you can enable or disable based on your personal preferences. Read on to learn what SmartBanners tweak does and how you can download it from Cydia.
After installing SmartBanners, you can disable icons from appearing on the notification banners. Disabling icons from banners gives them a cleaner look that I am sure those who love minimalism would like. The tweak also allows users to simply disable the 'Tap to Dismiss' feature of the quick reply screen. So if you accidentally dismiss the quick reply screen while typing a response, you can turn this setting on and stop worrying about it altogether. If you just want to get rid of the Quick Reply feature, then you can do that too.
In addition to that users can completely disable banners, hide the background of app or homescreen when they receive the notification and force banners to stay on the screen until they are manually dismissed by the user.
You can download SmartBanners tweak from Cydia for free. It is compatible with both iOS 9 and iOS 8 powered devices.