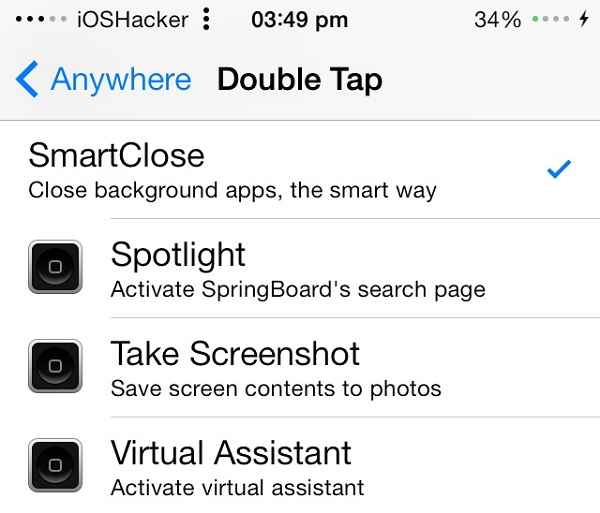 Closing apps that are running in the background has always been a difficult thing to do on iOS. iOS 7 brought a complete new look to the app switcher but failed to make the process easier. Right now users have to swipe on each and every app even though they want to close all of them. So if you have many apps running then closing them could take a while.
A new tweak by Ryan Petrich called SmartClose addresses this issue by allowing users to shut down every app that is running in the background after performing an Activator gesture.
When you install SmartClose a new 'SmartClose' option is added in available actions. After which you can simply assign any gesture to it and use that gesture to get rid of running apps.
To assign a gesture to SmartClose follow the steps below.
Open Activator options and tap on 'Anywhere'.
Next Select the gesture or action you want to use for SmartClose tweak.
On the next page select 'Smart Close' from the list. It should be listed under 'System Actions'.
That's it
You can download this tweak from Cydia for free.